A Walk Through Time: Picnic Flow Guided Hike
Date: November 29, 2023
Time: 10:00 am - 11:00 am
Location: Gooseberry Falls State Park
Event Description
The waterfalls at Gooseberry Falls State Park attract hundreds of thousands of visitors each year, but many less see the ancient lava flow known as the Picnic Flow, a magnificent view that has been 1.1 billion years in the making. See the mouth of the river and learn about these formations and early years as a State Park with the hard work from the Civilian Conservation Corp.
The hike will be ~2/3 of a mile at best. Uneven walking surfaces. Often very windy. Hiking poles and ice cleats are very helpful. Call early to request traction cleat rental free of charge.
Meet at Picnic Flow Parking lot near the Gitchi-Gami State Trail crossing. There is a bulletin board at the junction.
You will need a park pass to park in this lot. You can buy online or during visitor center hours.
Additional Info
Categories: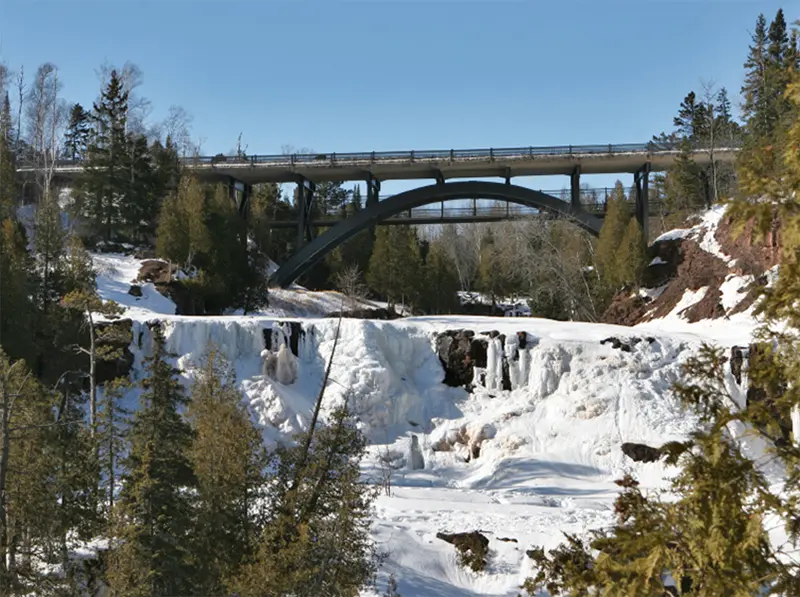 Location