Clover Valley Farm Trail
Date: October 22, 2023
Time: 12:00 pm - 5:00 pm
Location: Farm Lande
Event Description
The Clover Valley Farm Trail is a co-operative group of locally-owned, small farms located in or near Clover Valley, a farming community between Duluth and Two Harbors, Minnesota. 
Locals and visitors can drive or bike to the conveniently clustered farms to purchase a variety of produce, plant seedlings, baked goods, crafts, and other items from self-serve farm stands. Simply follow our map and posted directional signs to find each farm.
The Farm Trail provides an opportunity to explore the gentle slopes of North Shore farm country with Lake Superior as a backdrop, while supporting our local economy. This is where a farmers market meets a Sunday drive.
Farm stands on the Farm Trail will be open Sundays from noon-5pm, Memorial Day weekend (May 28) through October. Many farms have additional open hours and on-farm activities so check their websites for more information!
Additional Info
Categories: No Categories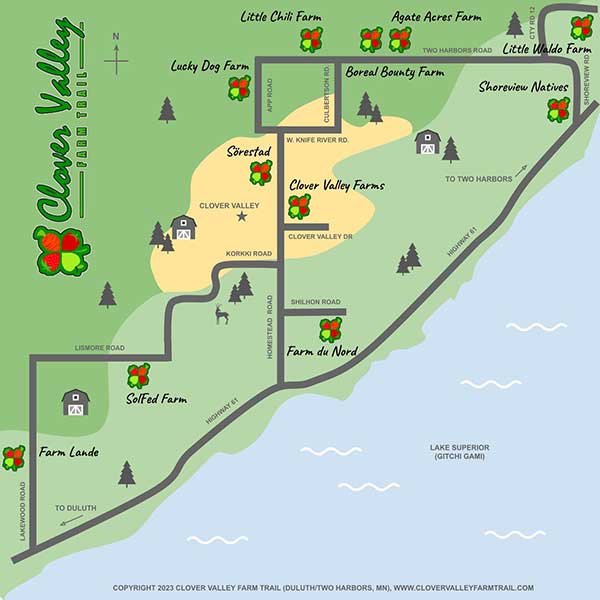 Location