Cook County Pride 2023
Date: March 4, 2023
Time: 2:00 pm - 9:30 pm
Location: Cook County Community Center
Event Description
Community Celebration and Fundraiser
At the Cook County Community Center, Log Cabin
All Welcome!
2:00 pm…Doors Open. Smoothie lunch served, sponsored by Shook Smoothies.
3:00 pm…Drag Queen Story Hour, presented by That Queer Isa, sponsored by Grand Marais Public Library.
4:00 pm…Social Hour. Join your neighbors for Arts and Crafts and board games
5:30 pm…Presentation on The History of Pride, sponsored by Outfront MN.
6:00 pm…Dinner served. Ramen and House Salad. Vegan and Gluten Free, sponsored by Angry Trout Cafe.
7:30 pm…Queer Movie Night. The Birdcage, sponsored by First Congregational United Church.
Additional Info
Categories: No Categories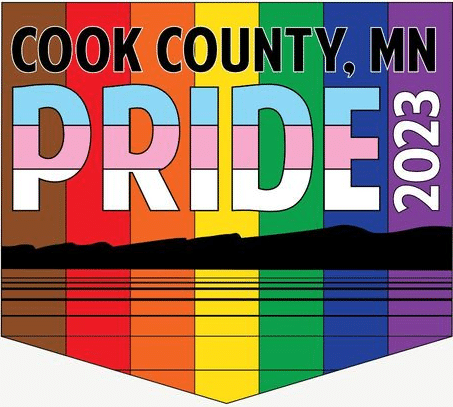 Location