Eira
Date: November 19, 2022
Time: 7:00 pm - 9:00 pm
Location: Arrowhead Center for the Arts
Event Description
Eira (pronounced "era" in North America) performs music from Scotland, Ireland, Newfoundland, Canada, Wales, and the U.S. Their repertoire includes traditional, contemporary, and original songs sung in English, Gaelic, Irish, Welsh, and more, played on fiddle, erhu, guitars, bodhrán, bouzouki, mandolin, button accordion, and whistles.
This is an all-ages event, general seating. Tickets are $20 and can be purchased in advance at northshoremusicassociation.com, or at the door starting at 6:00 pm on November 19.
For our community's health, we encourage folks to wear masks.
Additional Info
Categories: No Categories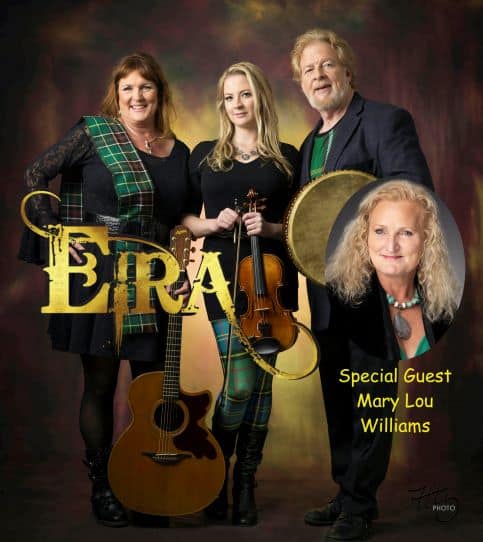 Location