Evan Larson & Lane Johnson | Reconsidering Fire in the BWCAW
Date: June 25, 2023
Time: 2:00 pm - 3:00 pm
Location: Chik-Wauk Museum and Nature Center
Event Description
The BWCAW (Boundary Waters Canoe Area Wilderness) is a place known and loved by many. The connection that many people feel to the waters and forests of this Border Lakes wilderness help to make it the perfect place to help us contemplate the long-term relationships among people and fire in the Great Lakes Region, and how notions of Wilderness as untrammeled and unpeopled have created significant challenges to the diversity and resiliency of this place.
In this presentation, Evan & Lane will share how a network of tree-ring data and decades of archaeological work that span the Boundary Waters Canoe Area Wilderness have been contextualized with the rich cultural history and body of Indigenous Knowledge, also referred to as Traditional Ecological Knowledge, carried by Anishinaabeg communities connected to this landscape to offer a transformative perspective on the role of people in actively shaping what is often thought of as a pristine place.
Translating the implications of this work to the Upper Great Lakes Region as a whole helps identify opportunities for informing land stewardship and shared management of diverse socio-ecological systems in a time of dramatic climate and cultural change.
Evan Larson is a father, husband, teacher, scientist, and enthusiast of wild places. His formal education includes an Environmental Science bachelor's degree from Willamette University, degrees in geography from the University of Tennessee-Knoxville (M.S.) and the University of Minnesota (Ph.D.), and a Faculty Fulbright fellowship to Mid Sweden University in Sundsvall. Less formally, Evan's philosophy of life has been informed by significant doses of reflection, books, chainsaws, and firewood. Evan has 21 years of experience using tree rings to investigate the environmental history and is currently focused on the interwoven relationships among people, fire, and pine in Great Lakes Forests. Evan works as a Professor in the Department of Environmental Sciences & Society at the University of Wisconsin-Platteville.
Lane Johnson is part of the forest management and research group at the University of Minnesota Cloquet Forestry Center (CFC) within the Fond du Lac Reservation of Lake Superior Ojibwe. As a historical ecologist and geographer, Lane uses tree-ring records and other historical information to better understand the fire ecology of native plant communities in the Upper Great Lakes region and inform fire restoration efforts. Before joining the CFC in the Autumn of 2017, Lane worked for the U.S. Geological Survey's New Mexico Landscapes Field Station in Santa Fe as a fire history projects field lead. Prior to that, Lane was a project co-leader investigating the historical drivers of surface fire regimes in the red pine forests of the Boundary Waters Canoe Area Wilderness, a continuation of his graduate research with the University of Minnesota-Twin Cities. He happily resides in Duluth.
All presentations are family-friendly and free to the public.
Donations are always appreciated. Take your time driving up the Gunflint Trail Scenic Byway!
Additional Info
Categories: No Categories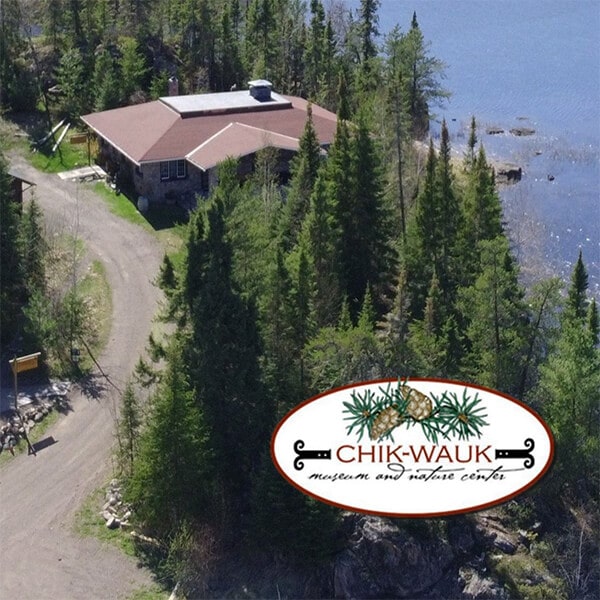 Location