Live Music at Papa Charlies
Date: March 15, 2023
Time: 3:15 pm - 11:30 pm
Location: Papa Charlie's Saloon & Grill
Event Description
Apres Ski
Saturdays March 4,11,18,25 | 3:15pm – 5:45pm
Gather at Papa Charlie's for the classic after-ski scene: good friends, tall tales of adventure, and live music. Featured performers include local and regional talent who play anything from folk, rock, alt, and bluegrass. It's the perfect way to finish a great day on the slopes and start a fun-filled evening.
Timmy Haus
Saturdays March 4,18,25 | 9:00pm – 11:30pm
21+ | $6 Cover
Timmy Haus is a singer/songwriter and full-time professional musician from Northern Minnesota. His music draws from different genres and many musical influences. He regularly performs solo or duo acoustic shows and creates his own blend of "acoustic eclectic". On stage live is where he is most at home. Fans and club owners often say he "sounds more like a band than a one-man show."
His Papa Charlie's performances have become a staple in the Lutsen Mountains experience.
Wednsday Songwriter Series
Wednesdays March 1,8,15,22,29 | 8:00pm
21+ | $20 Advance, $26 Door
1 Humbird
Combining a wintry longing with the warmth of a familiar folktale, Humbird stretches between experimental folk and environmental Americana to embrace the unexpected. Revolving around Siri Undlin's songwriting and storytelling, Humbird began as a solo moniker before evolving into an award-winning, rotating cast of musicians and collaborators that now often include woodwinds, upright bass, synthesizer, and drums.
8 Dave Simonett
Dave Simonett has spent almost two decades as the lead singer, guitar player, and songwriter for the widely popular and beloved roots band, Trampled By Turtles.
15 Eric Koskinen
Erik Koskinen is an American singer-songwriter and multi-instrumentalist, whose music is not categorized by sub-genres.
22 David Huckfelt
Room Enough, Time Enough, only the second full-length solo record from singer-lyricist & folk activist David Huckfelt of The Pines, is a record about restoring balance: space and attention, peace and equality, redeeming the marginalized, and remembering the forgotten.
29 Turn Turn Turn
Turn Turn Turn is a trio who bonded over their mutual love of close harmony 60s and 70s country, folk, and pop music and formed an original Americana band.
Additional Info
Categories: No Categories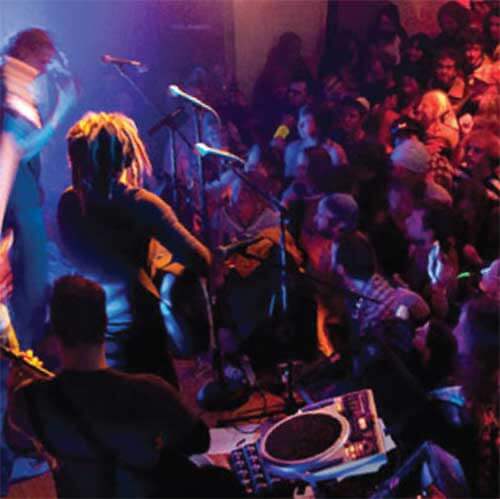 Location