New Riverside Ramblers
Date: October 1, 2022
Time: 7:00 pm - 9:00 pm
Location: Arrowhead Center for the Arts
Event Description
The New Riverside Ramblers play high-spirited Cajun music from the rich musical heritage of the bayous and prairies of south Louisiana. From old-style fiddle tunes, lively two-steps, and soulful waltzes, to gritty blues and honky-tonk, they perform a spectrum of styles originated on back porches and in rural dance halls. Their Cajun French vocals have a wide expressive range, reflecting the spirit of the legendary Cajun musicians who've inspired them with their own skillful style. Audiences are sure to "pass a good time" with tunes as soulful and sultry as an evening on the bayou, or spicy enough to make you want to grab your boogie shoes.
The Ramblers (originally known as The Bone Tones) are a two-time winner of the Cajun French Music Association (CFMA) "Prix Dehors" award, given for the best recording by a Cajun band outside Louisiana.
Tickets are $20, general admission, for sale in advance, and at the door starting at 6:00 pm. Masks will be required at this event.
Additional Info
Categories: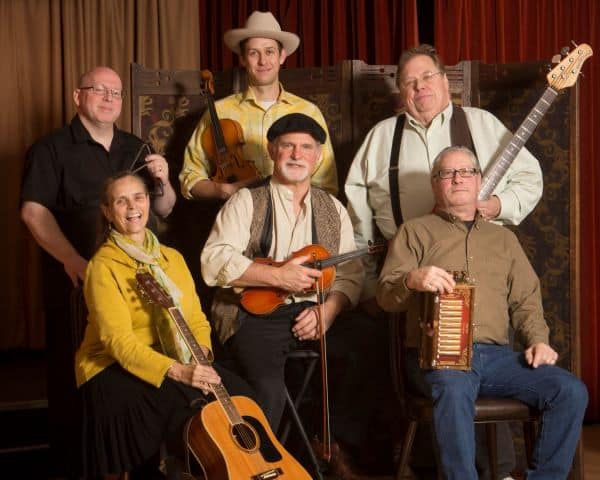 Location