Sara Thomsen & Paula Pedersen
Date: June 24, 2023
Time: 7:00 pm - 9:00 pm
Location: Arrowhead Center for the Arts
Event Description
NSMA joins the Cook County Pride Month celebration with music of hope, change, and connection. Come for an evening of gorgeous harmonies and inspiring lyrics by Sara Thomsen & Paula Pedersen!
Sara Thomsen is an award-winning songwriter known for her efforts to build community through music, including as director of the Echoes of Peace Choir. "Thomsen's soulful voice, poetic lyrics and unforgettable melodies cut through to the heart and the soul of human experience," writes the Minnesota Women's Press.
Thomsen is the producer of five solo albums, two albums with her group Three Altos, and a duet album with her spouse, Paula Pedersen. Paula, as an educator, singer, and interculturalist, strives to facilitate understanding of the complexity of multiple perspectives, whether singing, teaching, training or tending her garden. Paula and Sara live in the northwoods near the Twin Ports of Duluth/Superior along with their dog, cat, twelve chickens, and two beehives.
Tickets for this concert are on sale now at northshoremusicassociation.com and will also be available at the door starting at 6:00 pm. The cost is $20 general admission, and all ages are welcome.
Additional Info
Categories: No Categories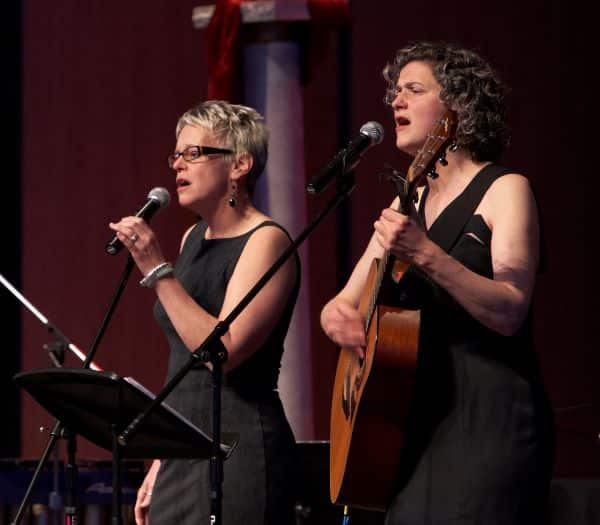 Location