The Keeper's View: Bringing History to the Surface
Date: July 31, 2022
Time: 7:00 pm - 10:00 pm
Location: Split Rock Lighthouse
Event Description
The Keeper's View returns for a second year at Split Rock Lighthouse. Join us for an evening featuring the experts on shipwreck mapping, the Great Lakes Shipwreck Preservation Society. With tours exploring the infamous Mataafa Blow of 1905 that was responsible for the creation of Split Rock Lighthouse, one can cap off the stormy evening with a free catered meal by Bellisio's and a beacon lighting to celebrate Split Rock's 112th anniversary.
It is estimated that 3 million shipwrecks exist around the world. In the Great Lakes alone estimates vary from 5,000–8,000 shipwrecks below the waves. To date, there are somewhere between 1,000 and 1,400 discovered wrecks in the Great Lakes.
For generations, these discoveries were only accessible to divers or through diagrams, pictures, or video. Divers can only visit these wrecks for a limited time and other media have provided a relatively lackluster experience for what is a fascination for so many. What is emerging through newer technology is a rapid increase in the discovery of shipwrecks and documentation that allows you to virtually visit these captivating dive sites.
Jeff LeMoine and Andrew Goodman from the Great Lakes Shipwreck Preservation Society will present on the evolution of shipwreck documentation and how you can immerse yourself through 3dshipwrecks.org
The Split Rock beacon will be lit from 9:00–10:00 pm.
Doors open at 6:30 pm. Tickets; choose from a 7:00 pm or 8:00 pm lecture when purchasing your ticket.
Additional Info
Categories: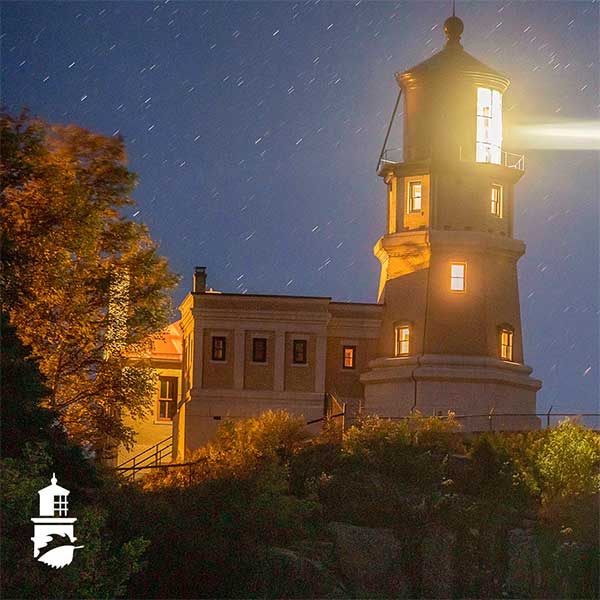 Location