Twas the Night Before Christmas
Date: December 10, 2023
Time: 2:00 pm
Location: Arrowhead Center for the Arts
Event Description
Put a holiday smile on your face with this season's productions of Twas the Night Before Christmas. The Grand Marais Playhouse is swimming in holiday spirit with two plays in rehearsal with a combined cast of 32 community members as actors and stage crew!
Both plays are titled Twas the Night Before Christmas with the kids' script authored by Kathryn Schulz Miller, and the other by Ken Ludwig. Both are comedies and will put a smile on your face, make you laugh heartily, and bring joy to your Holiday season.
Performances are Dec, 1-3 & 8-10,
Fridays and Saturdays at 7:00pm and Sundays at 2:00pm.
Sunday, Dec. 1 is our Donation at the Door performance, advance tickets are regular price.
Tickets are $15 adults, $10 Youth( under 18), $50 Family Bundle.
Additional Info
Categories: No Categories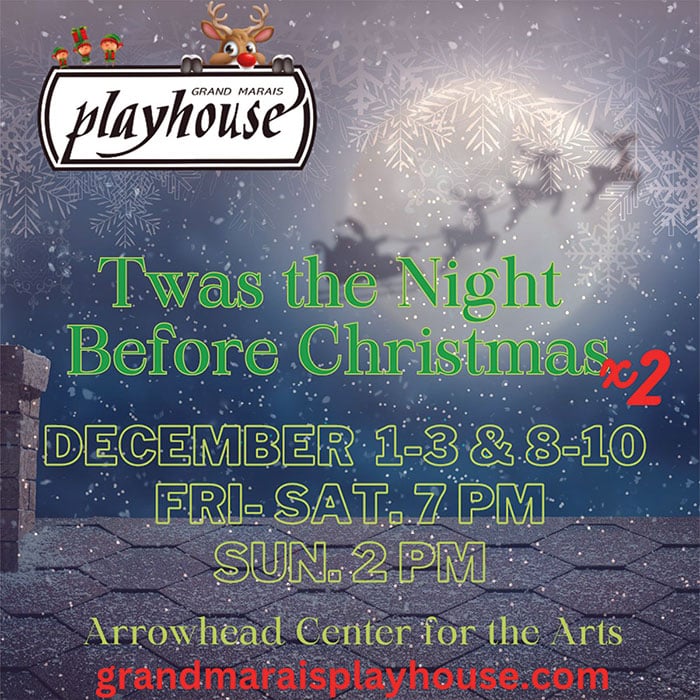 Location