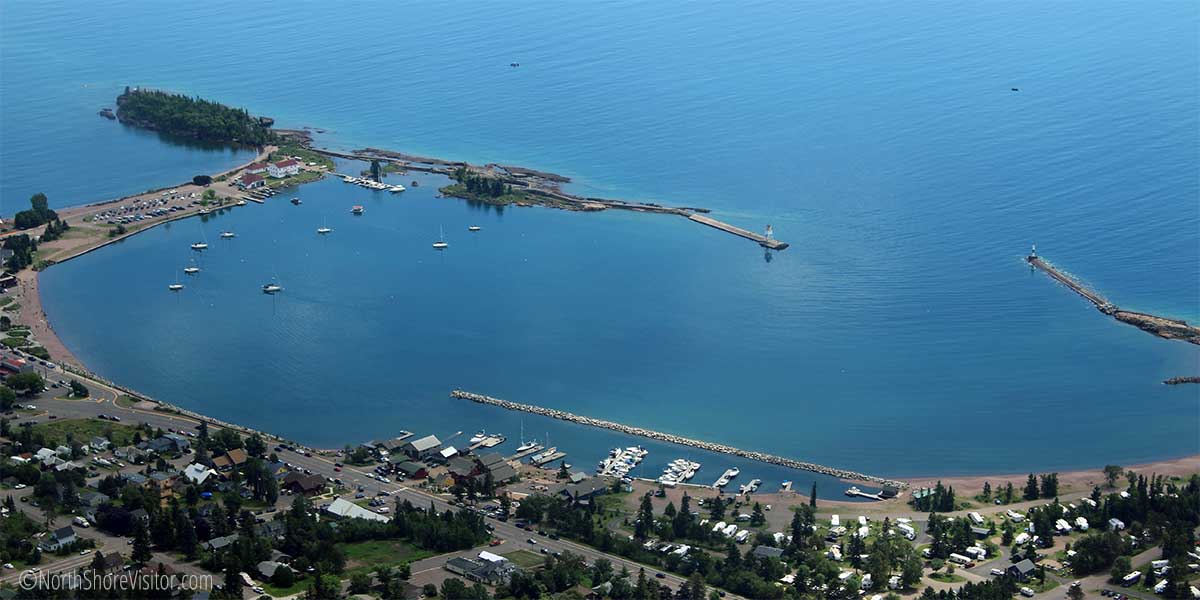 north shore cities and communities
Burgs, villages, small towns – here are the communities that call Minnesota's North Shore of Lake Superior home. And communities they are. The main urban area is Duluth, on the southwest end of the shore. Scenic 61 is the stretch from the eastern edge of Duluth to the western edge of Two Harbors and is punctuated by a cluster of homes, shops, lodging and dining at Larsmont and at Knife River, old fishing villages from back in the day. Two Harbors is the biggest town on the shore, county seat of sprawling Lake County, mixed industry, larger population, more local goings-on. Moving northeast up the shore, you come to Castle Danger, a little gathering on Highway 61 just southwest of Gooseberry. Next is the shore's oldest village, Beaver Bay, founded in 1856 by fishing families, followed by the youngest town, Silver Bay a town established in 1954 to process and ship taconite.
Little Marais is a bit of a widening on the highway between MN Highway 1 and County Road 6, bigger than the blink-and-you'll-miss-it, once-a-town, but-no-more Illgen City at MN Hwy 1 and Hwy 61. Head north six to seven miles at either end of Little Marais to reach Finland, settled in the late 1890s by Finnish immigrants. Continuing up the shore you come to Schroeder, Tofte and Lutsen, adjacent townships settled by Scandinavians who logged, fished, and skied. Grand Marais is Cook County's seat, a happening little hub and gateway to the Gunflint community – residences and businesses clustered on the lakes outside of the Boundary Waters Canoe Area Wilderness. The very tip of Minnesota's Arrowhead is Grand Portage Indian Reservation, established by the 1854 treaty, a community that sits on Lake Superior and borders Canada.