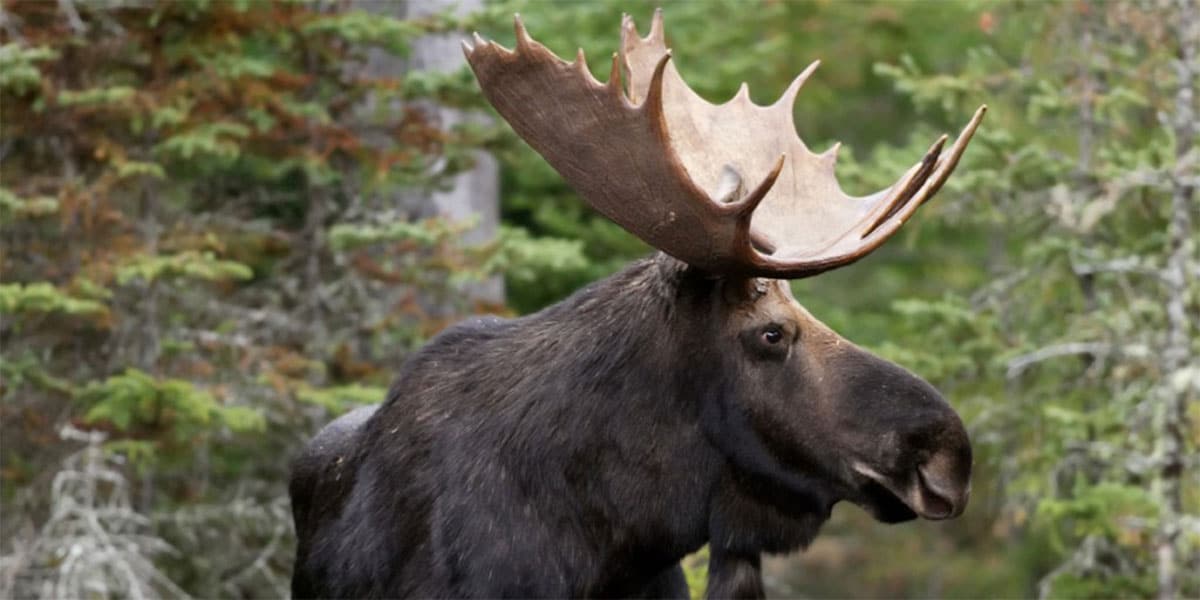 Get out in the woods! Spend a day [or more] traveling this 57-mile National Scenic Byway up over the ridgeline and through the woods, it provides access to gorgeous boreal lakes and forests, leads to resorts and outfitters, skirts the Boundary Waters Canoe Area Wilderness, and culminates at a campground. Nearby Chikwauk Museum tells the story of the Gunflint Trail.
Milage starts MM 110 in Grand Marais
Hop in your car and head due north on the Gunflint Trail! Drive up, up, up the hill to Pincushion Mountain overlook and take in the wide-open views of Lake Superior and Grand Marais. Continue on, admiring the virgin white pines at 9.5 miles, then stop at 24 miles, just past the Brule River [not South Brule River] for the 0.5-mile round trip Moose Viewing hike on the left/FR 316 is on the right]. Another 5 miles brings you to trail center shops and dining. Another 15 miles and you will be entering blueberry territory, then the final leg to end of the Trail Campground and Chikwauk Museum. 54 miles one way.
The Gunflint Trail climbs 600 feet in the first few miles to a maple ridge line. At the top is Pincushion Mountain Overlook, a parking area with 180° views of Lake Superior. For the full circle view, make the 4-mile roundtrip hike to the top of Pincushion. This recreation area is criss-crossed with single track bike trails, hiking trails, cross-country and snowshoe trails. It is conveniently located three mile from Grand Marais.
Privately maintained wildflower sanctuary established in 1958. Features include flowers, woods, ferns, river bank, pollinator rain garden and 100′ stairway to the ridge overlooking the river. Almost a mile of chipped trails, and 2,000 feet of frontage on the Devil Track River.
Off street parking and many Native flowers blooming from April to September.
Picturesque Mink Lake is easy to get to, has a sandy swimming area, and a fishing pier. Cast for rainbow trout and splake [offspring of a male brook trout and a female lake trout]. Nearby Kimball Lake Campground has outhouses, camping and a hiking trail.
A hearty breakfast to get you started, happy hour on the deck, sunset over the lake for dinner; sound good? Plan a day on the Gunflint Trail with stops at shops and restaurants mid-trail near Poplar Lake, on the south side of Gunflint Lake, and near the end of trail.
Hike to Magnetic Rock. This favorite 3.1-mile round-trip trail leads past a pond, through a blueberry patch, into a forest recovering from the 2007 Ham Lake Fire and up an easy ascent to this 60-foot magnetic rock. Test your compass at the top and then on your way out – see what happens!
Housed in the historic Chik-Wauk Lodge on beautiful Saganaga Lake, Chik-Wauk Museum and Nature Center presents the area's cultural and natural history through interpretive and interactive exhibits. Learn about the Gunflint Trail's prehistoric beginnings and people who helped shape today's unique, rural community, including Native Americans, Voyageurs, miners, loggers, resort owners and current residents.