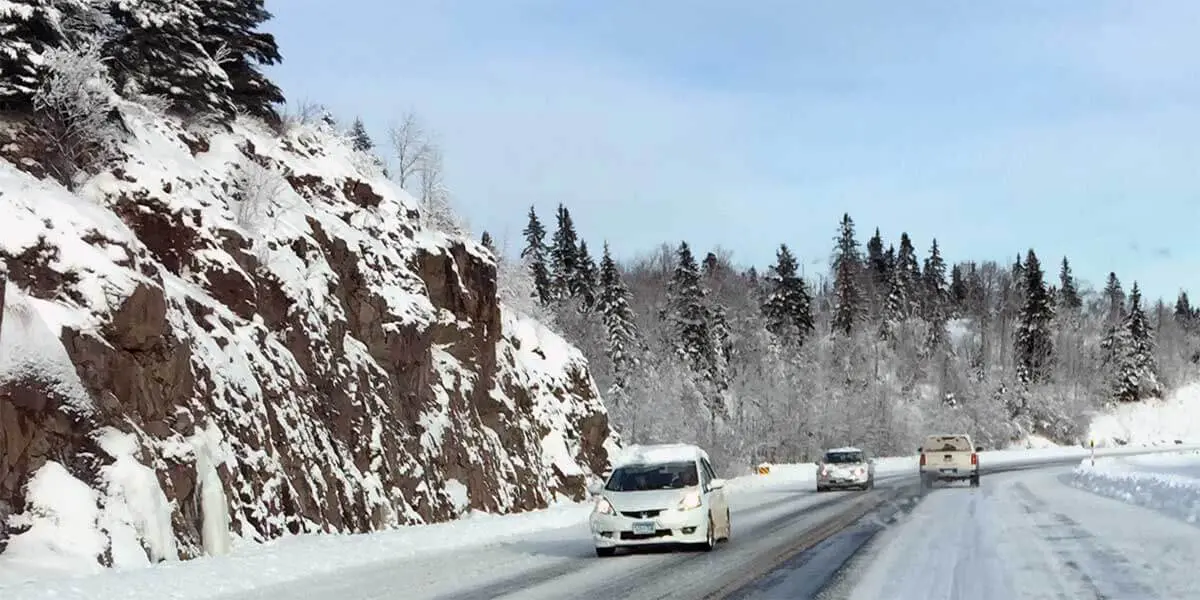 for places along minnesota's north shore of lake superior
Do you like a good visual? Want a map to show you the lay of the land? We've got that for you. We have maps for hiking, biking, climbing, camping, the Superior Hiking Trail, the Gitchi-Gami State trail [paved], cross-country skiing, alpine skiing and snowboarding, snowmobiling, snowshoeing and fat bike trails. Plus a full map from Duluth to the Canadian border.
From Duluth's Canal Park, northeast for 154 miles to Grand Portage and the border with Canada, this singular drive is a voyage through some of America's most unspoiled lands. Your route offers breathtaking views, endless opportunities to enjoy nature, historic sites, attractions, parks, and villages with events, shopping, lodging, dining, and local culture.
The path hugs the water's edge along the inland coast of the world's largest freshwater lake, bisecting the shore and the ancient inland rock formations and wooded hills rising above the coast. The North Shore Scenic Drive was recognized for the outstanding scenic and recreational opportunities it provides along the touted North Shore of Lake Superior and was designated as an All-American Road, Minnesota's only such designation.
Watch for varying speed limits along Highway 61 – it varies from 55 mph to 65 mph plus slow areas through towns and state parks
2023 Summer Highway Projects
Mile Marker 150.9 | Pigeon River Bridge Re-deck
Bridge will be reduced to a single lane of traffic alternating directions during construction.
Mile 28.4 – 30.5| New Bridges at Silver Creek and Stewart River
Construction at Stewart River will resume in the spring. Traffic is in a head-to-head pattern on the newly constructed bridge through Fall 2023. The Kelsey Beach parking lot will be closed during construction. There will be no bike or pedestrian access through the construction zone.
2022 highway 61 road construction
New bridges northeast of Two Harbors
Construction at Silver Creek will resume on May 16, 2022. Traffic on Hwy 61 will continue on the temporary bypass at Silver Creek through fall 2022. The bypass carries northbound and southbound traffic on 11' driving lanes. No bike or pedestrian access through the construction zone.
Construction at Stewart River will begin April 18, 2022. Crews will begin constructing a new bridge parallel to the historic bridge. Traffic will remain on existing Hwy 61 with 12' lanes and no shoulders. The Kelsey Beach parking lot will be closed during construction.
use this filter to find north shore maps!​