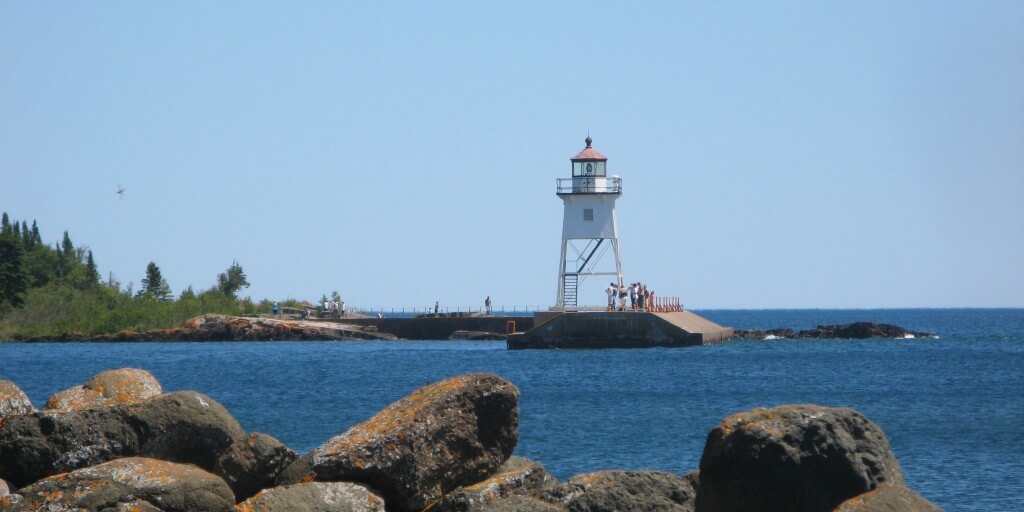 Looking for something interesting to do on the Shore? I've got a ton of suggestions!
To explore the woods and Lake Superior, go to the State Parks. They are easy to navigate, showcase the area's natural wonders, offer amenities and there are eight along the 151-mile drive. Plus here is a list of all the places you can access Lake Superior.
Or try a waterfall tour. While best mid-April through May, the falls along the northeast portion of the shore run all year long.
Looking for a quick get-outside option, have a picnic! Pick up your favorite treats, [try some local smoked fish], head to one of my 19 suggested spots, spread a blanket and enjoy.
To explore the culture and history of the area, stop at any or all of the 41 historic sites and museums along the shore and see what's been going on the past few hundred years. Don't forget to read about some of the horrific shipwrecks that occurred along our shores. Intersperse your tour with shopping and stops at the studios and galleries that showcase the work and works-in-progress of area sculptors, painters, fiber artists, potters, photographers, carvers, jewelers, glass blowers and fusers, writers, woodcutters, rock tumblers and printmakers. Sign for a class or workshop to learn or enhance your creative skills. And check the calendar for plays, live music and special events. I've also included a list of all the shops on the Shore and up the Gunflint Trail.
To explore the glory of autumn, check out the section dedicated to fall colors tours and check back from Labor Day through late October for weekly fall color updates. [Also available by liking NorthShoreVisitor on FaceBook].