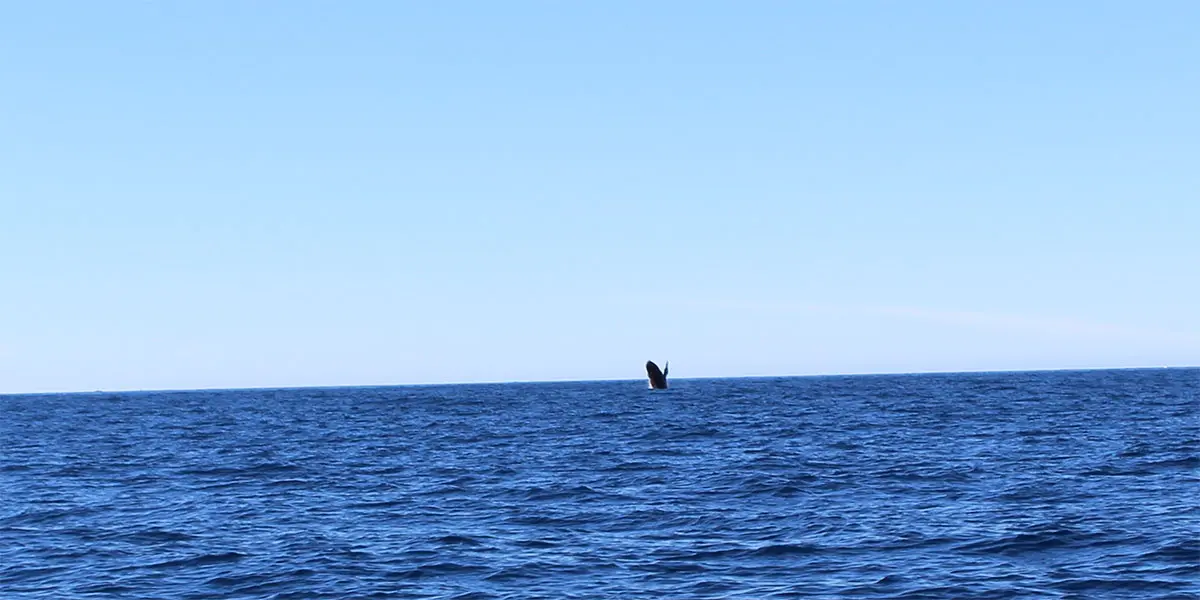 Each year we report the movements of the whales on Lake Superior. The reports are sightings sent by residents and visitors along the North Shore of Lake Superior. If you spot whale activity, let us know by filling out the form on the right! We accept photos, too! Confused? see the right hand column [desktop] bottom of page [mobile].
Check out this whale action from April 2019, then explore all the North Shore Activities
Are there really whales in Lake Superior
Get the answer in
these articles
from the Duluth News-Tribune and Seiche (MN Sea Grant Newsletter).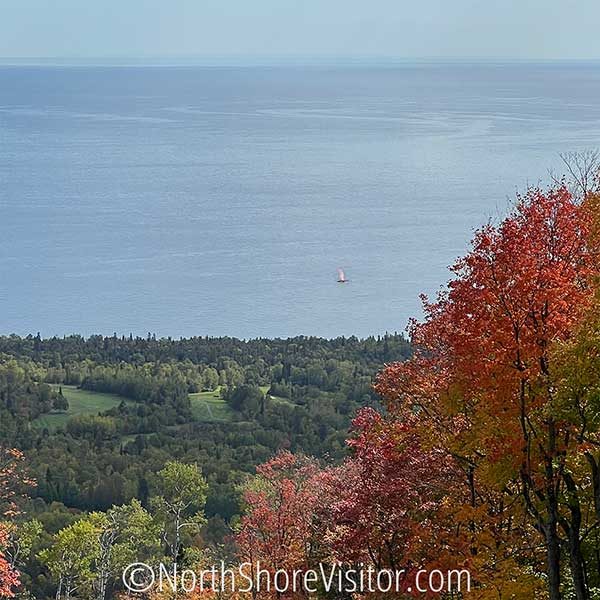 We rode the gondola to the top of Moose Mountain. The hillsides looked like a watercolor painting of fall colors. Wow! And then . . . bonus! we spotted a dark spot on the lake, watched it and noticed a spray. Whales!! We think there was a calf trailing behind and you could see the swirls where others were diving.
Best Fall Day. Ever.
– Carrie & Piper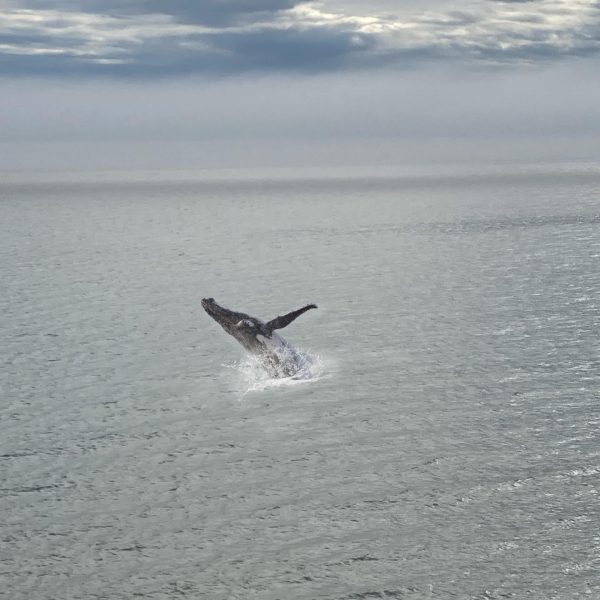 Never would have thought, but here we are
I've heard of the whales in lake superior, but didn't think they were real until now. I came up from Kalamazoo to see my daughter and when we were taking a morning stroll my jaw dropped.
– Jamie
LSWWS comments: It blows you away doesn't it?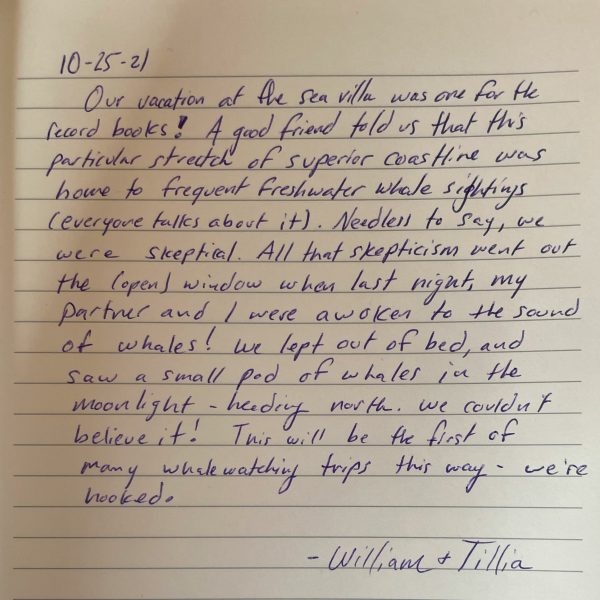 LSWWS comments: So happy you saw them William & Tillia!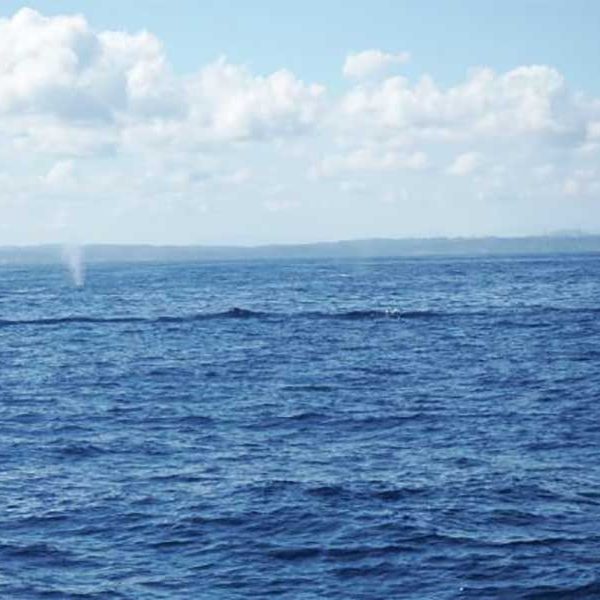 Perfect title, right?!
Motoring up the shore for the last week of trout fishing and saw this whale. Fished here many times, have only seen whales a few times and haven't been able to get a shot until now. Not great but it's a whale!
– Patty
LSWWS comments: They can be so hard to photograph, good for you!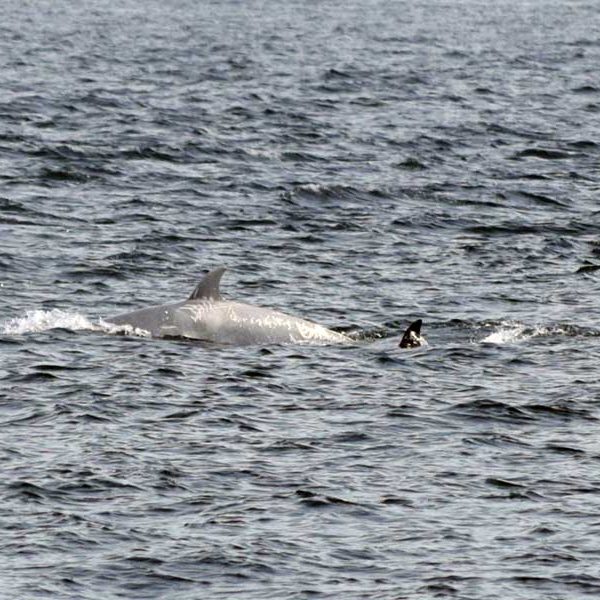 I never believed this whale in Lake Superior stuff … until last week. We were up on top of Palisade Head and saw a group of people pointing. I pulled out my long lens and captured this image. If you need to see it to believe it, here's proof!
– Sally
LSWWS comments: Nice photo Sally. It must have been exciting to be up high looking down on the whale. I've never seen one from that vantage point.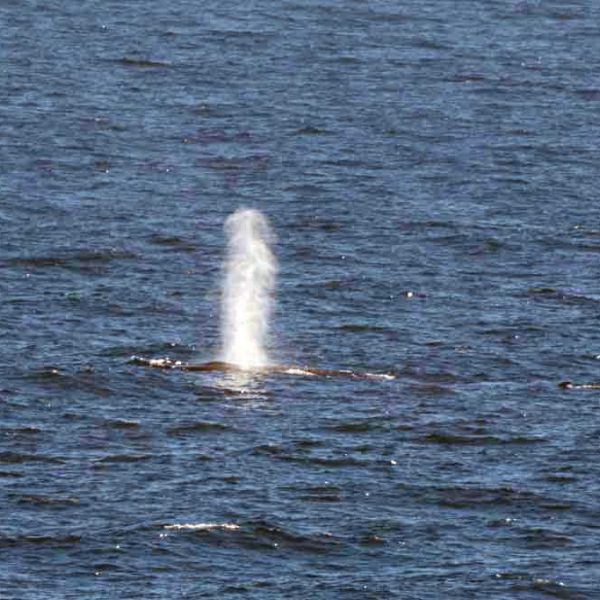 We were all zen on Stony Point, taking in the massiveness of the lake and then there was a huge splash. The lake went calm and we thought that was it, but no. It surfaced and blew it's top!
– Frankie
LSWWS comments: How exciting!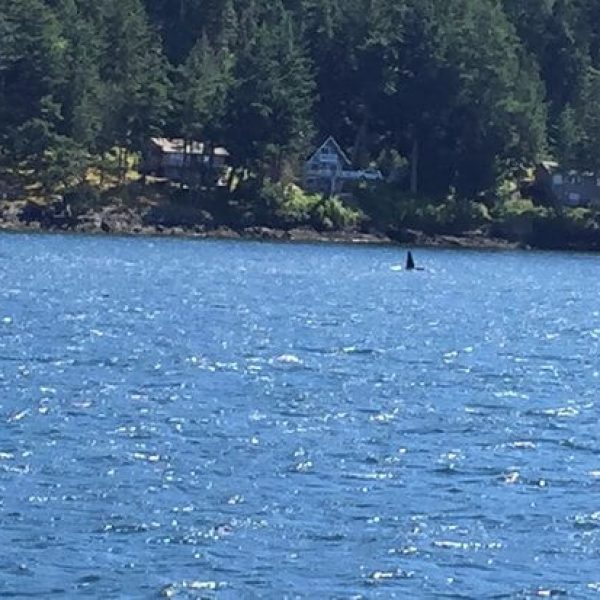 Breathtaking and wonderful
Went snorkeling with family just east of Schroeder in late October last year. We saw 2 Orcas (killer whales). One was giving birth. Absolutely amazing. This is God's glory.
– Scott
LSWWS comments: Isn't life grand? Note: no orcas in Lake Superior, so another breed.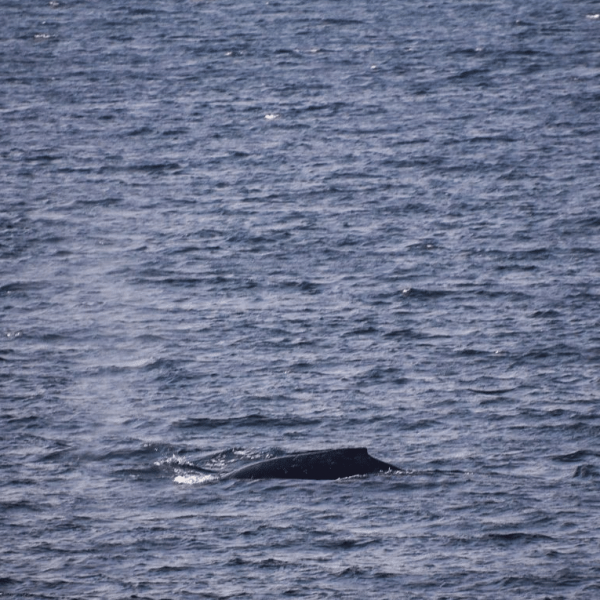 Humpback near Taconite Harbor
We were checking out the boat landing to see if the ice was out yet and this beautiful whale came up just off shore!
-Ben M
LSWWS comments: It is a beauty!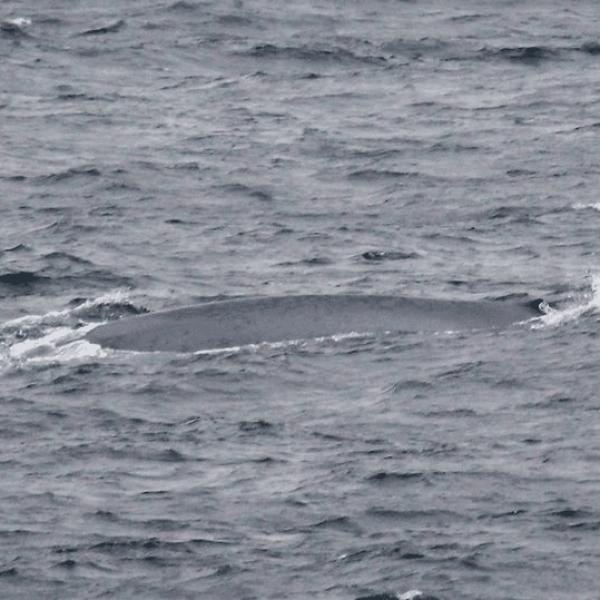 I was taking a drive along Scenic 61 and had stopped at Bluebird Landing to look at the lake. At first I thought it was a rock. Everything was grey that day. But then it disappeared AND CAME BACK!!
-Julia V
LSWWS comments: Official 1st sighting of the year! Congrats Julia!
There was an amazingly huge whale in Lake Superior! The water came out of the top!! Amazing experience!!!!!!!!!
– a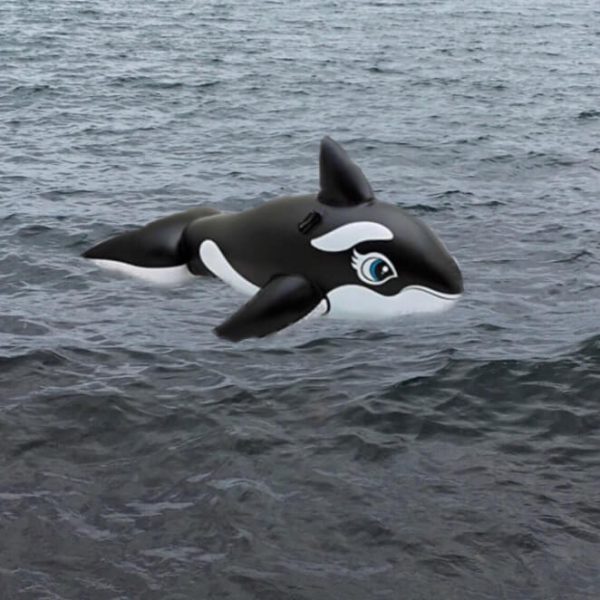 Saw this whale at Split Rock Lighthouse while hiking yesterday.
– Ian
LSWWS comments: That's a balloon, Ian.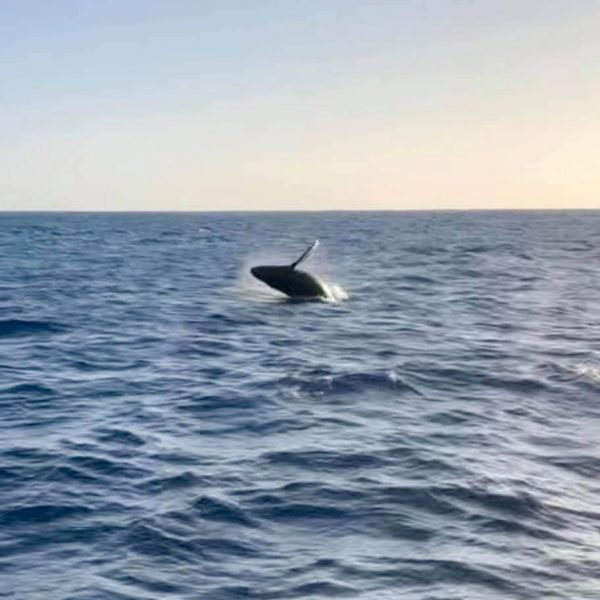 Took this just offshore at Surfside Resort
Daniel
LSWWS comments: Wow, what a sight!
We were up for fall colors and hiking Oberg and way out in the distance, you could a water spout. I tried to take a picture with my phone, but no luck. It was a great – fall colors and a whale sighting!
Jody
LSWWS comments: Sounds like the perfect fall day. Happy for you!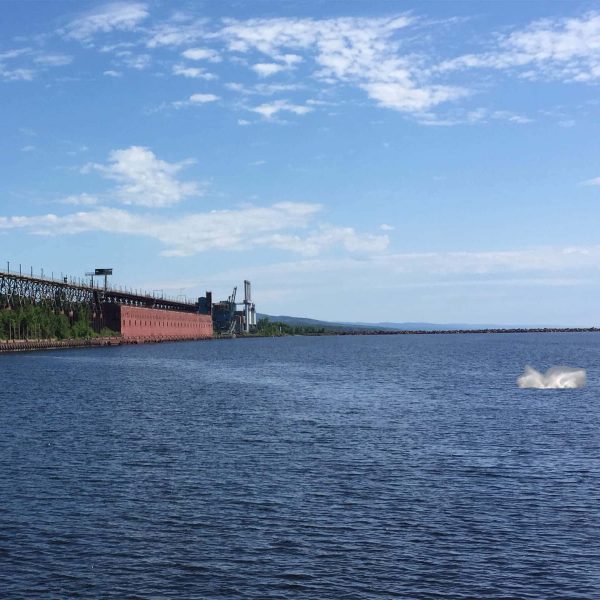 We had pulled down into Taconite Harbor to take in the sights and there she was – SPLASH! It was amazing! Wish the photo was better, but we'll never forget it! The North Shore rocks!
-Bibi
LSWWS comments: Isn't it fabulous?!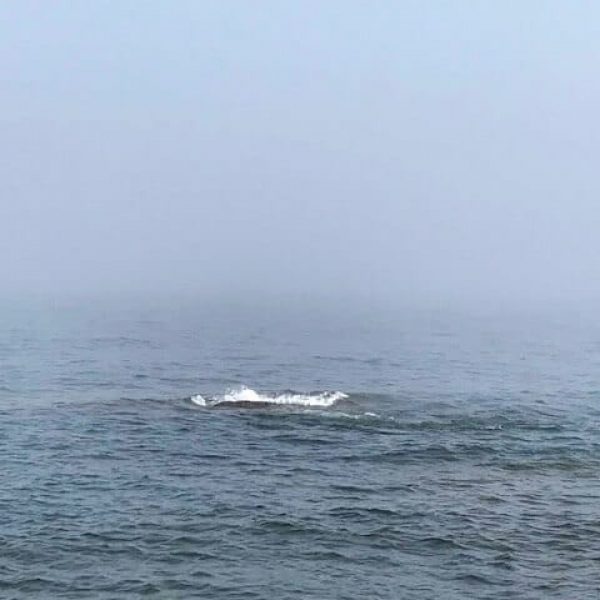 Spotted this whale briefly between Tofte and Lutsen
– Peggy
LSWWS comments: Excellent!
Yes, a whale is what I saw!!
– Bob
LSWWS comments: Bob writes from near Beaver Bay; looks like spring might be here!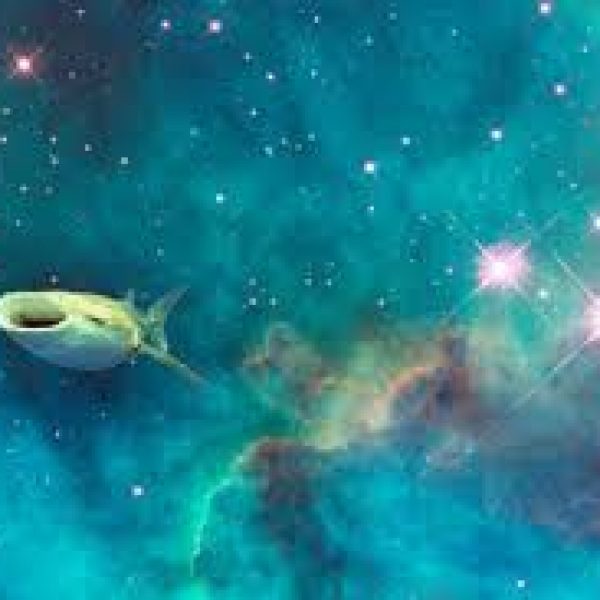 Hmmm, whales in Lake Superior?
Amazing
– Will
LSWWS comments: Yep!
There was a whale in a Lake Superior. I couldn't believe it. The first thing I saw was the spout of water , then sure enough, up came the back, and finally the tail. It was awesome! I was at the Silver Bay Marina. Check it out if you're there.
– John
LSWWS comments: Thanks for the report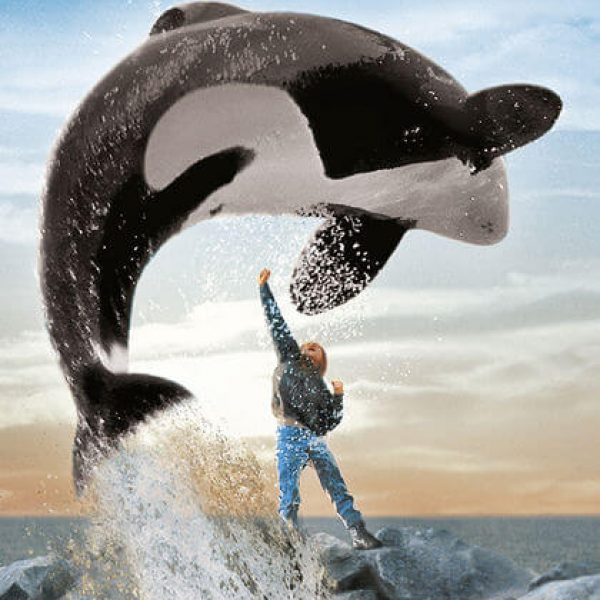 While honey-mooning in Grand Marais with my husband (Zachary) we came upon an unhealthy sight. There were whales in the lake! I don't know how on earth they got there, but I think they should be freed. This is not a good environment for their well being. Set the Willy's free.
– Nancy
LSWWS comments: The Lake Superior ecosystem supports a great number of living organisms. Evidence of the variety indicates a healthy habitat.
Excellent Sighting In Two Harbors!!!
Look what I saw August 25th!
LSWWS comments: Absolutely outstanding!!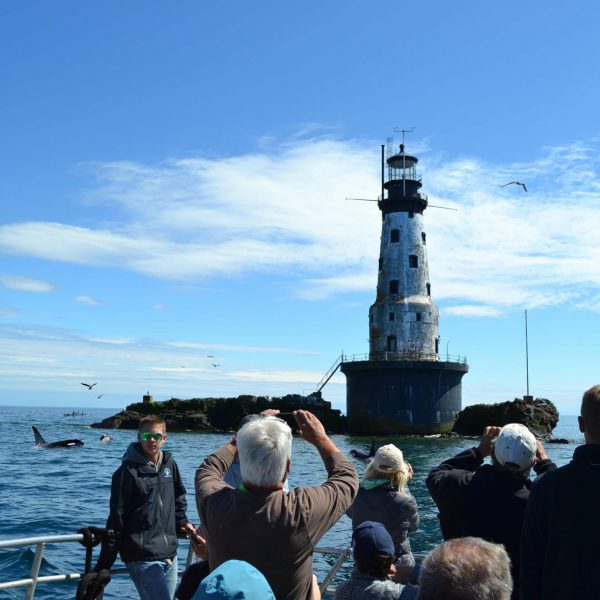 Rock of Ages- Orcas feeding
The warm August waters drive Killer Whales to greater depths. We spotted a pack on the Rock of Ages reef. Thanks to Grand Portage Charters for the whale watching tour!
– Clay
LSWWS comments: Sounds like a great charter! FYI – a group of whales is called a pod.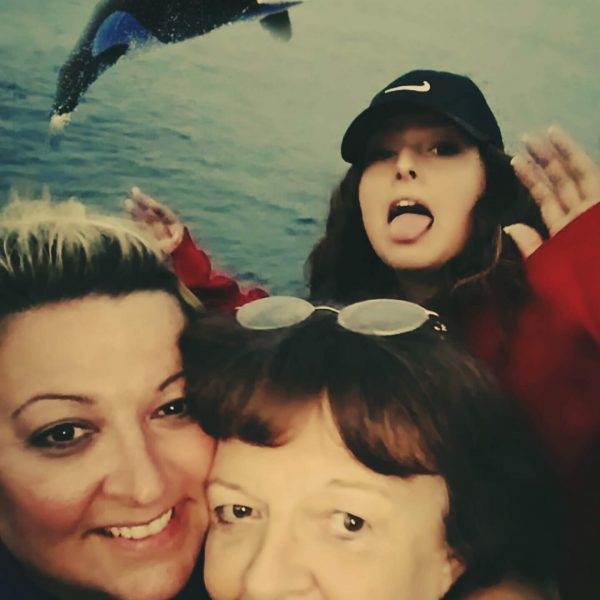 Iowans Spot Minnesota Killer Whale
We had a special photo bomber while scaling the rocks of Thomsonite Beach.
– Allie
LSWWS comments: Sweet!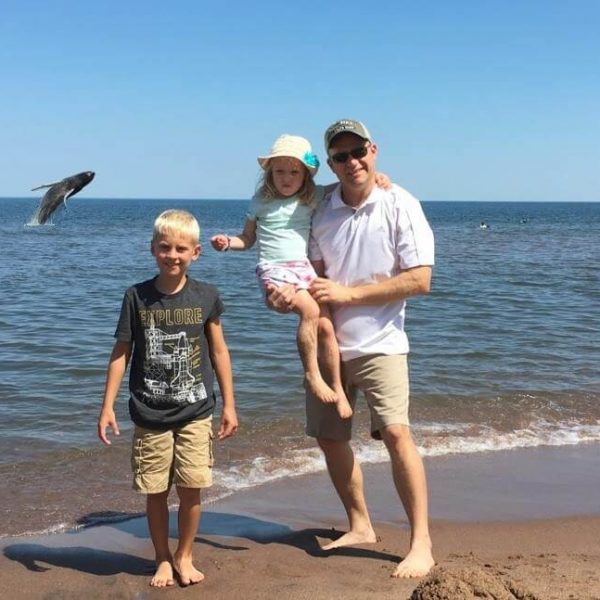 Just after our picnic, we went down to Park Point beach to build sand castles and enjoy a rare warm Duluth day! I posed with the kids for a photo and my wife got an amazing shot!
– Jim
LSWWS comments: Perfect Summer Day!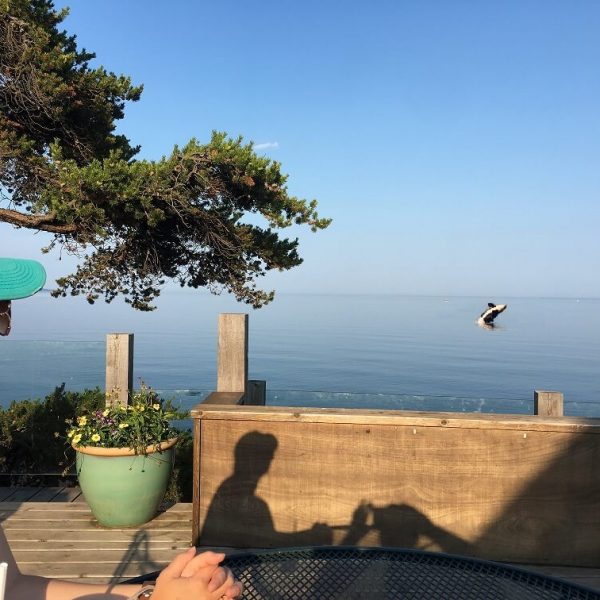 My wife and I spent our 10th Anniversary in the Grand Marais area this past weekend. The sites and town were beautiful! We had heard of whale sightings in the area, so we decided to spend an evening eating pizza and custard on the roof of Sydney's and spotted this beauty (and were fortunate enough to get a pic)! We were expecting humpbacks or narwhales, but definitely not an orca! What a wonderful surprise!!
– Matt
LSWWS comments: Love this shot! And Happy Anniversary!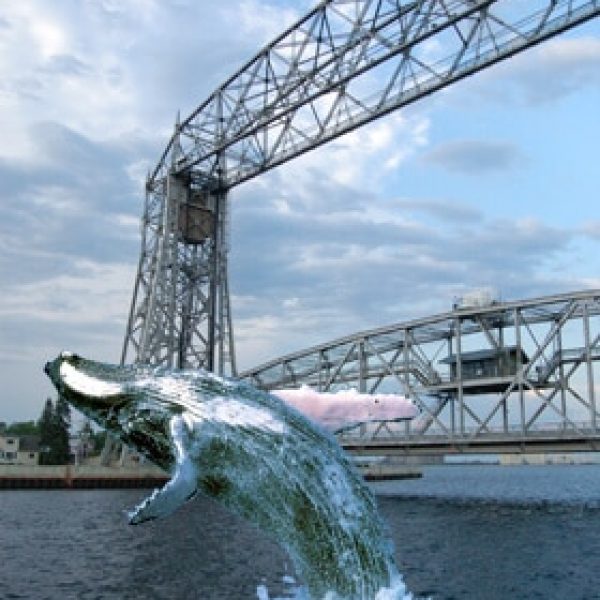 Next to the Aerial Lift Bridge!
Betsy
LSWWS comments: I've had verbal confirmation, too. The whales are on the move!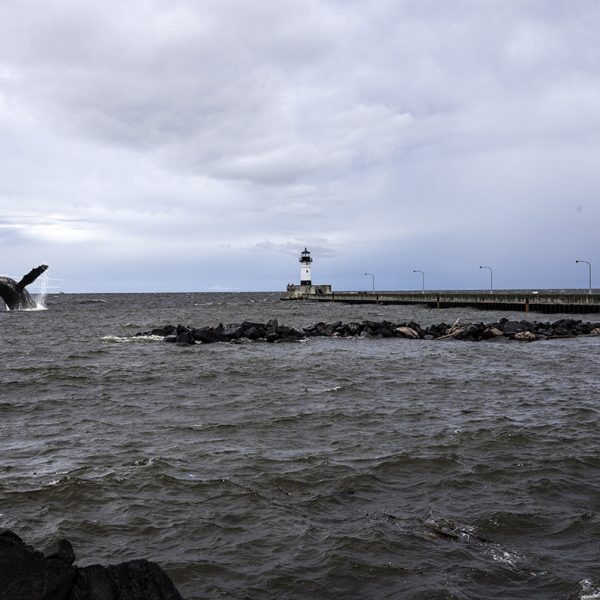 Walking along Canal Park one afternoon and this beauty breached the water. Good thing I had my camera out to get a shot of the lighthouse!
– Nisa
LSWWS comments: Wow! Nice shot!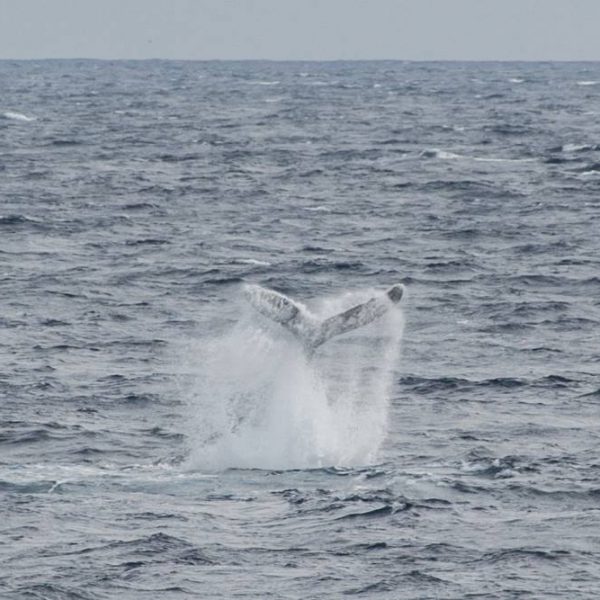 January sighting near Lutsen
Upon arriving at our condo in Lutsen I stepped out on the deck with my camera, (D300 Nikon with 600mm telephoto lens) and got incredibly lucky with this shot. Not sure what type of whale it was, and never saw it again although I monitored the lake for hours during our week's stay.
– Gary
LSWWS comments: Great shot, Gary! Looks like the Lake Superior Minke whale.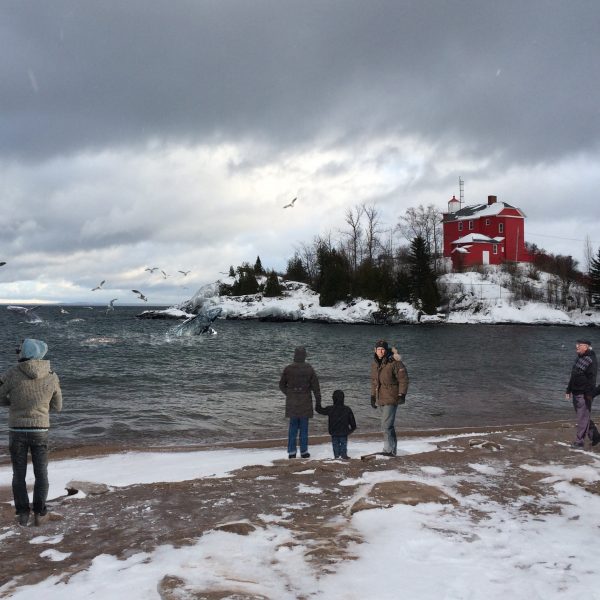 Grey Whale Migration in Marquette
Caught a group of Grey whales feeding up in the shallows along McCarty's Cove. Cold day, but a couple Yoopers came out to watch. The Grey Whales should be around a couple more days before continuing their migration up to Copper Harbor.
-Clay
LSWWS comments: Thanks for a report from the South Shore of Lake Superior!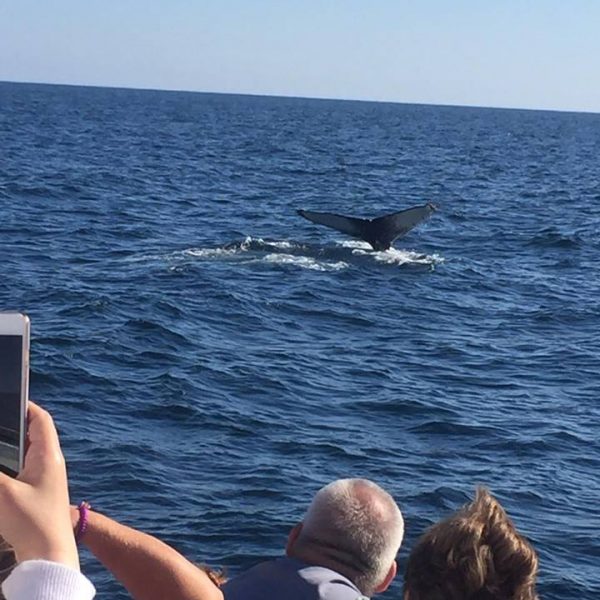 My family and I were having some frozen custard on the rooftop deck at Sidney's in Grand Marais when we caught the tail end of a whale breaching in the bay. Probably the same whale Mary saw while snorkeling! There was a crowd there – it was a warm day!
– Cindy
LSWWS comments: Fantastic Cindy! The warmer summer and warmer lake temps have increased whale activity in the Grand Marais area.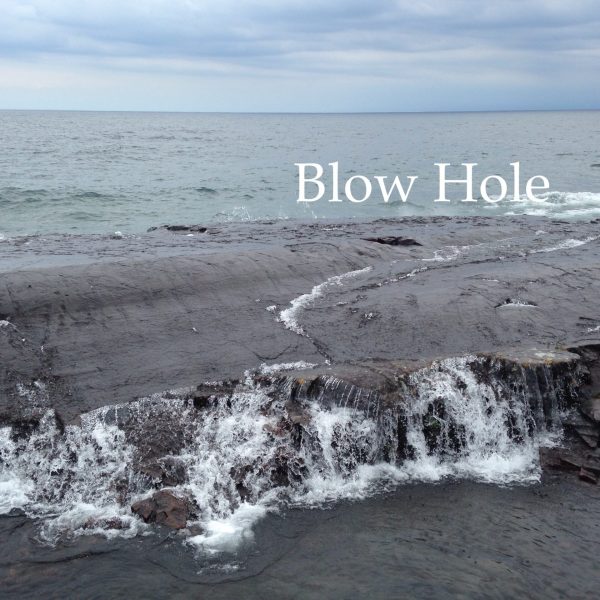 While snorkeling off Grand Marais' harbor, this past June 25th, we were startled to come upon a twain of whale romping in the shallows. We were able to snap a quick shot, capturing the blowhole, before the twosome took the plunge.
– Mary
LSWWS comments: LSWWS comments:
I think I saw a beluga whale
. . . off Black's Point in Lutsen
LeRoy
LSWWS comments: It wouldn't be a beluga as that breed is not found in Lake Superior; good to hear they are moving up the shore.
I have not seen a whale yet
I hope I will see the migration soon
– Katherine
LSWWS comments: We are seeing the whales in the Two Harbors areas now
Boy I do love waking up to all these fresh water whales frolicking around!!
– Kaiden
LSWWS comments: Nothing beats a morning whale sighting!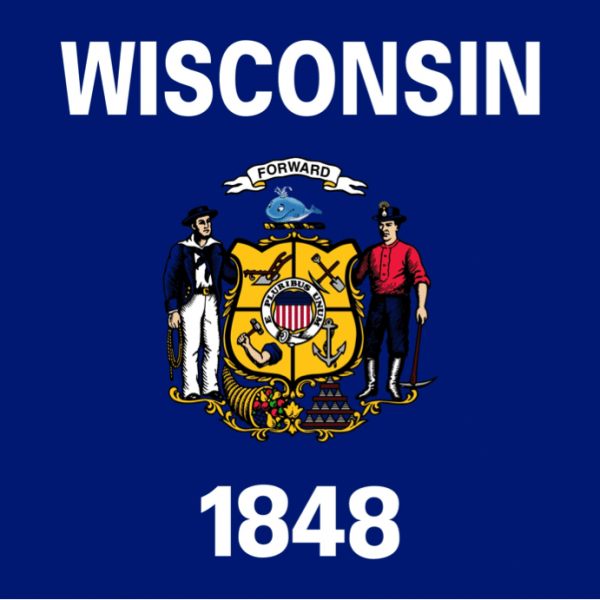 Great Lakes Whale Originally on WISCONSIN State Flag

A Great Lakes whale was depicted directly above the shield on the design of the flag adopted by the Wisconsin Territorial Legislature in anticipation of being granted statehood. To the left of the shield stands a seaman, more specifically, a whaler, holding a hank of rope. (Great Lakes whaling, of course, was practiced by the more humane method of lassoing, rather than employing the cruel practice of harpooning, as was traditionally done in marine whaling).
In those days, the lead mining interests in the Southwestern corner of the state, represented by the miner standing to the right of the shield, held much sway in the Legislature and, with the help of wealthy owners of the logging industry up North, were able to get the whale replaced by a badger in the design approved in the first session after Wisconsin was admitted into the Union in 1848. The representatives of the mining and logging interests expressed concern that sooner or later Wisconsin would have a University and their sports teams might become known as the Whales.
The motivation for seeking to replace the image of the whale was rooted more in a desire to maintain domestic tranquility than in a fight over "naming rights" to sports teams, however. It's well known that the occurrence of obesity among 19th century women was no more prominent than in logging camps, where the phrase, "Eats like a lumberjack" was applied to the women who did the cooking. In what has become known as "The Two-by-Four Compromise," a figure of a badger was substituted for the whale. Curiously, the flag carries no depiction representing a logger; or does it? In the parlance of the day, someone avoiding an issue was compared to a badger scurrying into its burrow. Meeting minutes from early legislative committee hearings suggest that the logging interests were satisfied in not having to convince their wives that the whale on the flag wasn't a furtive reference to their figures.
– Gary Tefft – Menomonee Falls, WI May 27, 2016
LSWWS comments: Thanks for the history, Gary!
Memorial Day Weekend Best for Great Lakes Whale Watching
There has been an explosion in the population of Great Lakes whales in Lake Michigan. Once, nearly driven to extinction from over-harvesting by the whaling industry in the mid-1800's, the numbers of the inland cetaceans have seen a dramatic increase in recent years. So much so that it has set off a corollary boom in the popular whale watching cruise boat fleet, which enjoyed full occupancy on most of its vessels and waiting lists for bookings this coming weekend, according to tour boat operators in Wisconsin and western Michigan port cities.
The reason for what marine biologists have termed an "exponential increase," has been identified as an unintended consequence of moving the Memorial Day holiday from its traditional date of May 30th to the last Monday in May, in order to ensure a 3-day weekend. The annual Spring rut of Great Lakes whales was known to 19th century whalers to coincide with the end of May holiday. Extending estrus to three days has naturally had the results we are now seeing in the population.
The phenomenon has not been witnessed on any other of the Great Lakes, presumably because Lake Michigan is the only one of the five lakes that doesn't straddle the border with Canada. Since Memorial Day is uniquely a U.S. holiday, the impact on the breeding season has been neutralized by interbreeding between U.S. and Canadian whales in those waters.
– Gary Tefft – Menomonee Falls, WI May 27, 2016
LSWWS comments: Brilliant scientific observations from an observer on a sister great lake.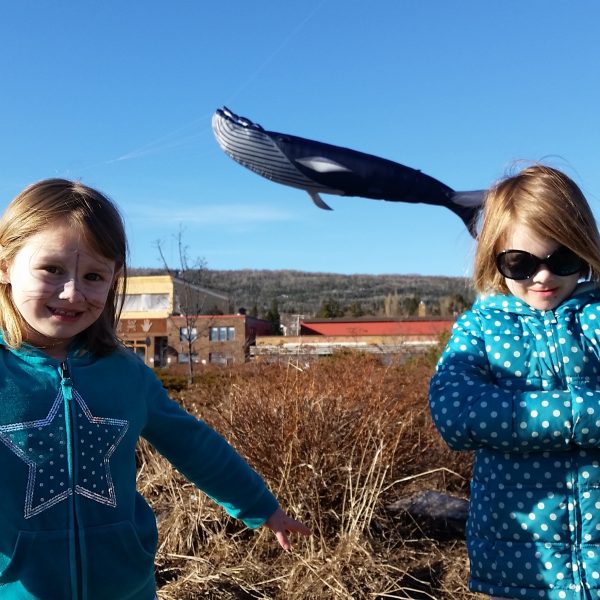 We thought we saw the whales from afar and sure enough there was one!
– Amanda
LSWWS comments: Flying whales, that's something new.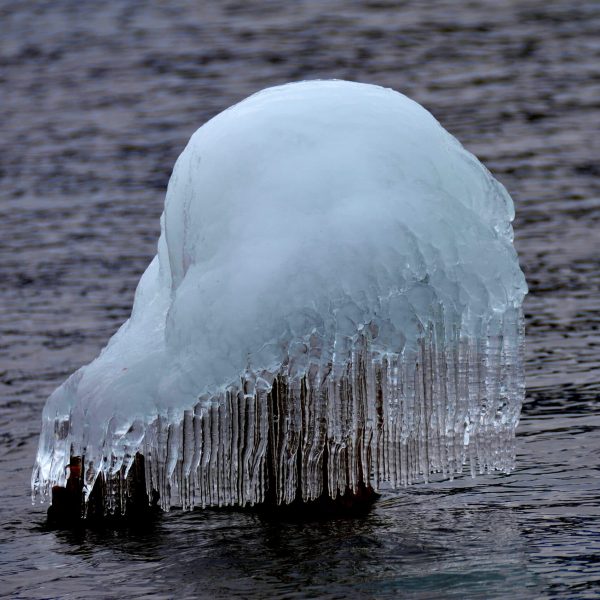 This jelly was seen digesting a dock near Grand Marais MN.
– David
LSWWS comments: Way to capture the beast in action, David!
I'm a believer
– Bob
LSWWS comments: We believe you, Bob.
Excellent Viewing 1st Week of September!
The fall freshwater whale migration patterns are expected to change and move much closer shore due to this lunar phenomena. Viewing is expected to be exceptional the first week of September.
Greg M
LSWWS comments: We love a good whale watching forecast!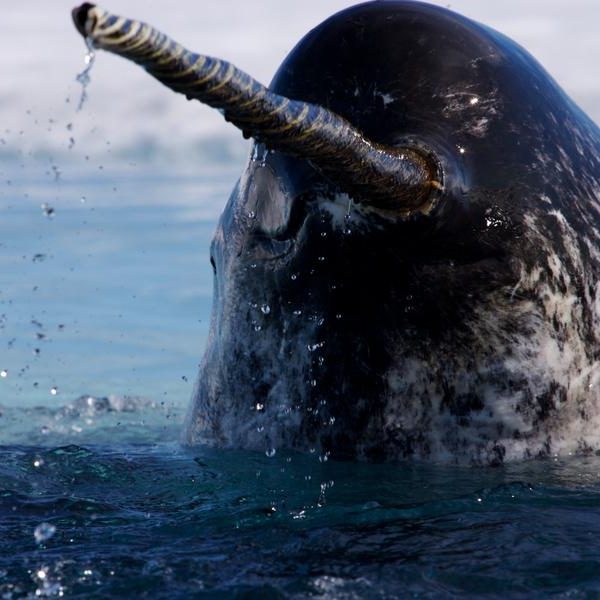 While I was disappointed that I didn't see any humpback whales, I did spot a fine looking Narwhal. Wouldn't have believed it unless I saw it with my own two eyes.
– Sam
LSWWS comments: Sam, you are lucky! Not many narwahl sightings and fewer photos. Thanks for sharing!
Whale sighting North Shore
We were walking down the rock beach in Little Marais and it was evening and we saw a whale breach the water but didn't have our phones on us to take a picture ! It was beautiful ! And then we saw a baby it was so cool !
– Matt
LSWWS comments: We appreciate the report, with or without photos.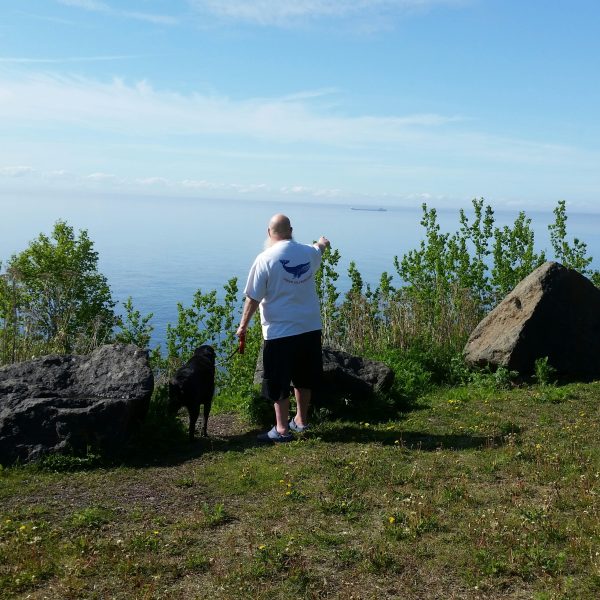 A pod playing in a laker's wake
We brought our whale pointing lab Pauly with us this spring. He spotted a pod playing in the wake of a laker at the Silver Cliff Tunnel wayside. Of course with our luck and the fog and haze they didn't show up in the picture.
Jeff , Sue and Pauly, the whale spotting lab
La Crosse, WI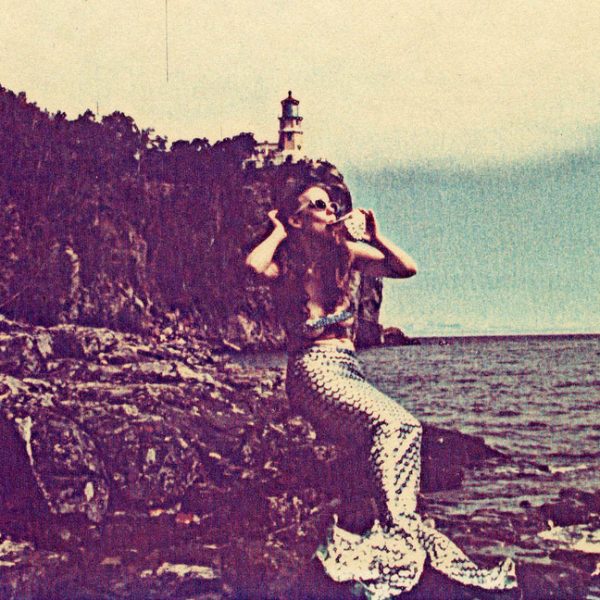 "Reminiscing about past Mother's Day and found this photo from a drive we took up the shore Mother's Day 1972. Going to have come back up and look for whales."
Linda
LSWWS comments: Wow!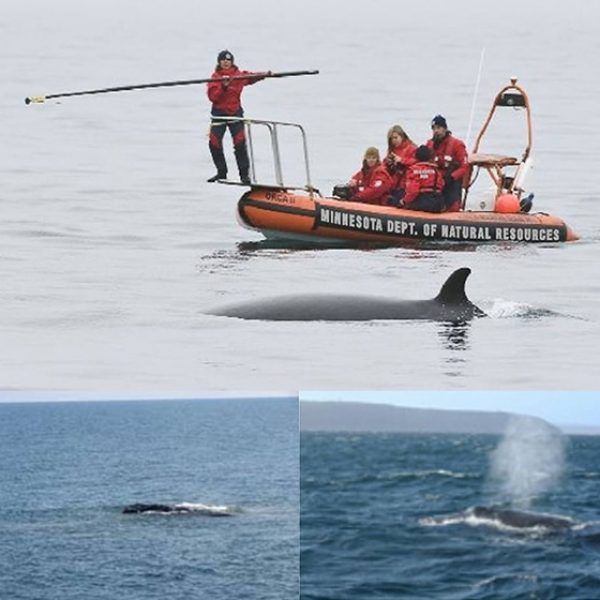 Whale Tagging on Minnesota's North Shore of Lake Superior
At the prime State Park on the North Shore to view fresh water whales; partaking in the State of Minnesota's whale stocking program in Lake Superior.
– Richard B & Gary H
LSWWS comments: Outstanding in every way!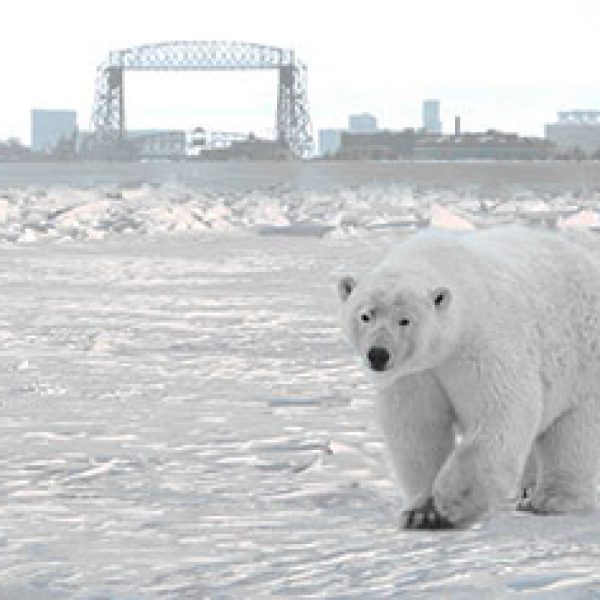 Brighton Beach near Duluth
I thought you and the viewers of your fantastic website may find this photo interesting. I am guessing since the whales moved into Lake Superior a number of years ago it was only time before the bears followed.
Best wishes,
Mike
LSWWS comments: Compliment me and I'll post anything.
"This sight is faker than a 3 dollar bill don't trust it!"
Austin E, Wayne, IN
LSWWS comments: Austin and other skeptics should read the articles under the box titled "Confused?"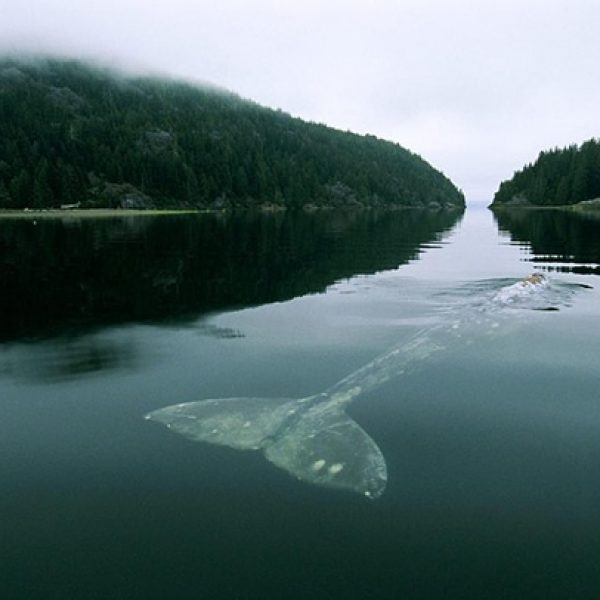 Lake Superior Bay Ontario
Caught a glimpse of this one in an Ontario bay last fall
Max S, Houghton, MI
LSWWS comments: What a beauty!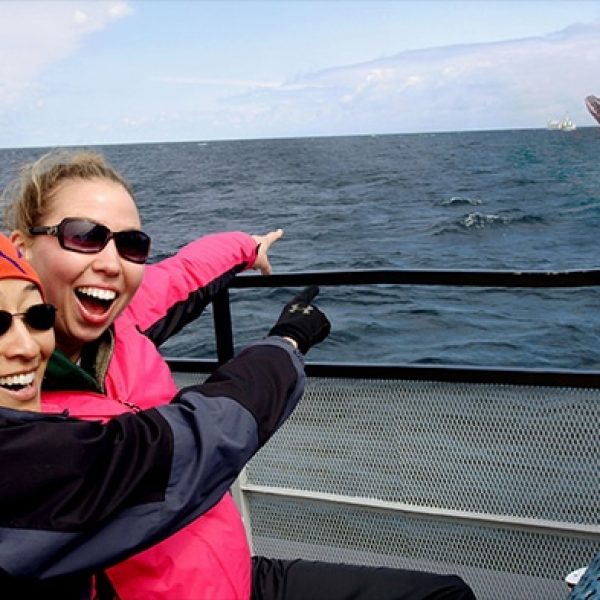 A colleague took this shot on the Manitou Island ferry this weekend, heading back from North Manitou. My adviser thinks it was a female Megaptera boreas!
Laura Fischer
Forestry Wildlife and Fisheries
Michigan State University
LSWWS comments: Megaptera boreas is a Humpback whale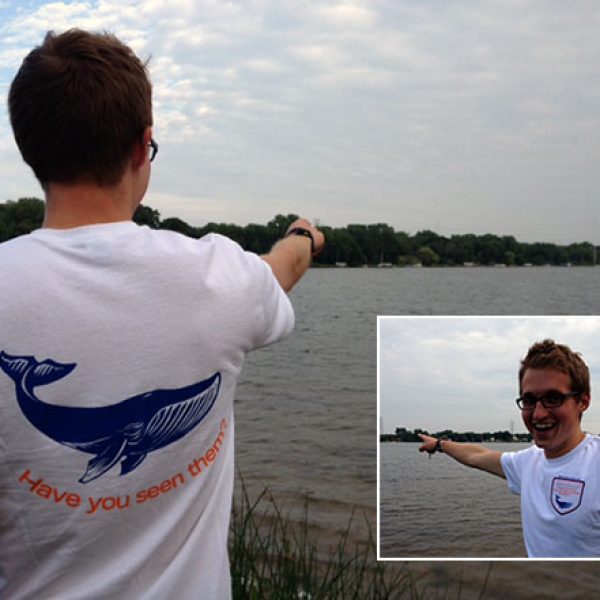 Andy found a whale today in MN when we were paddle-boarding so I thought I would share these fun photos. Enjoy! Andy claims he saw a whale in Lake Owwaso today. I would call him an official Fresh Water Whale Watcher.
Chrissy, Minneapolis MN
LSWWS comments: I love to see our members in the field in their LSWWS gear!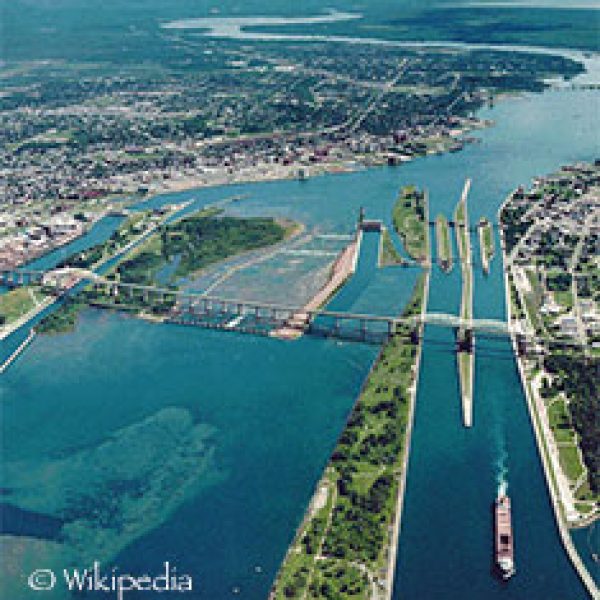 Eastern edge of Lake Superior
It's too damn cold. I bet the whales are all stacked by the Soo trying to stay warm. Water temps are still 38-42
Dale H
LSWWS comments: Dale is referring to the locks at Sault Ste Marie separating Michigan and Ontario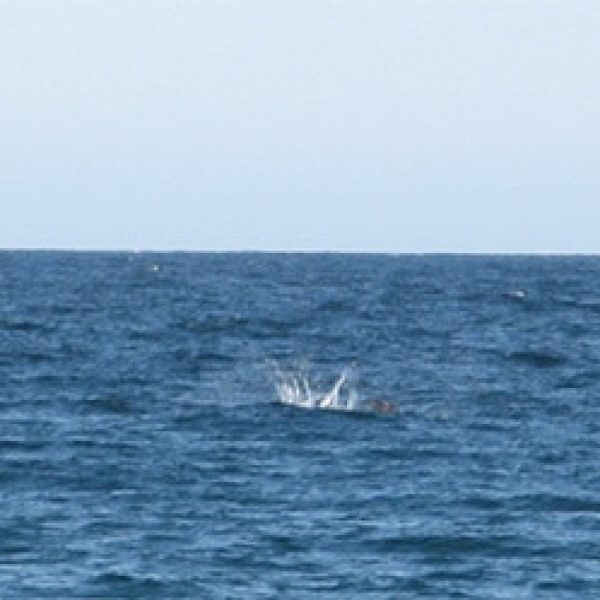 Pretty sure this was a whale. Was by Judge Magney State Park.
anonymous
LSWWS comments: Pretty sure you're right!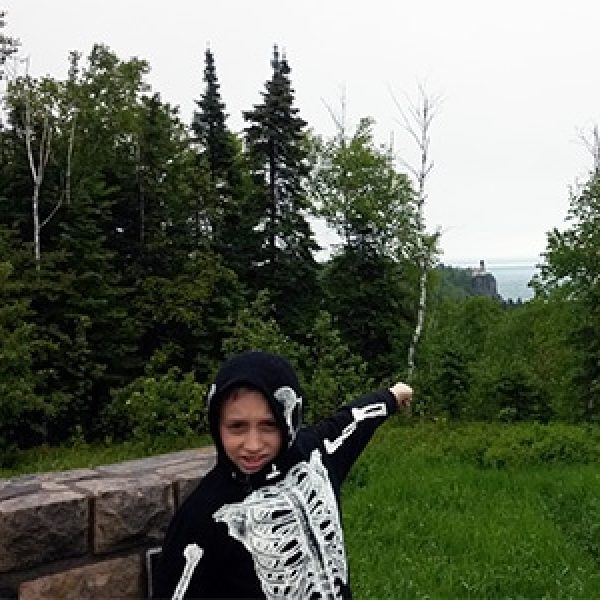 Split Rock Lighthouse Whale Sighting
While taking the typical tourist photos at split rock lighthouse wayside, my grandson saw two surface. Of course by the time I got the camera turned and zoomed out onto the lake they were long gone.
Jeff and Sue, La Crosse, WI, featuring super spotter Dameon
LSWWS comments: You are a bona fide spotter Dameon!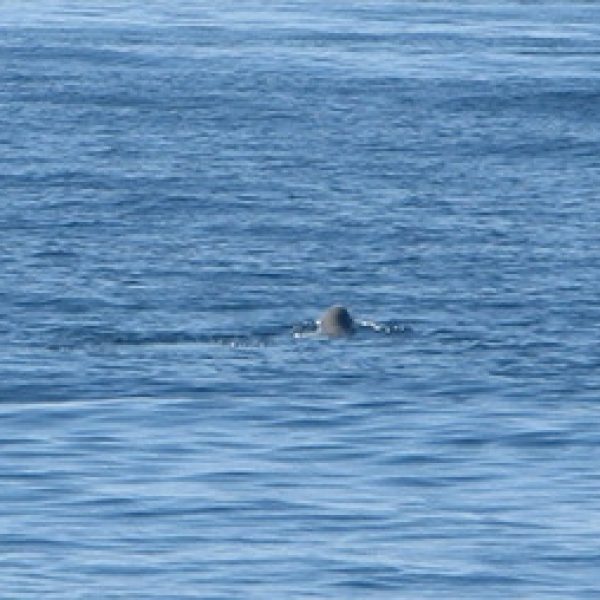 We thought we saw something in the water, joked it was a whale . . . and then it was! We think it was by itself. It barely broke the surface, but we did get this shot.
Anderson Clan
LSWWS comments: Nice! (note: Big Bay is northeast of Grand Marais)