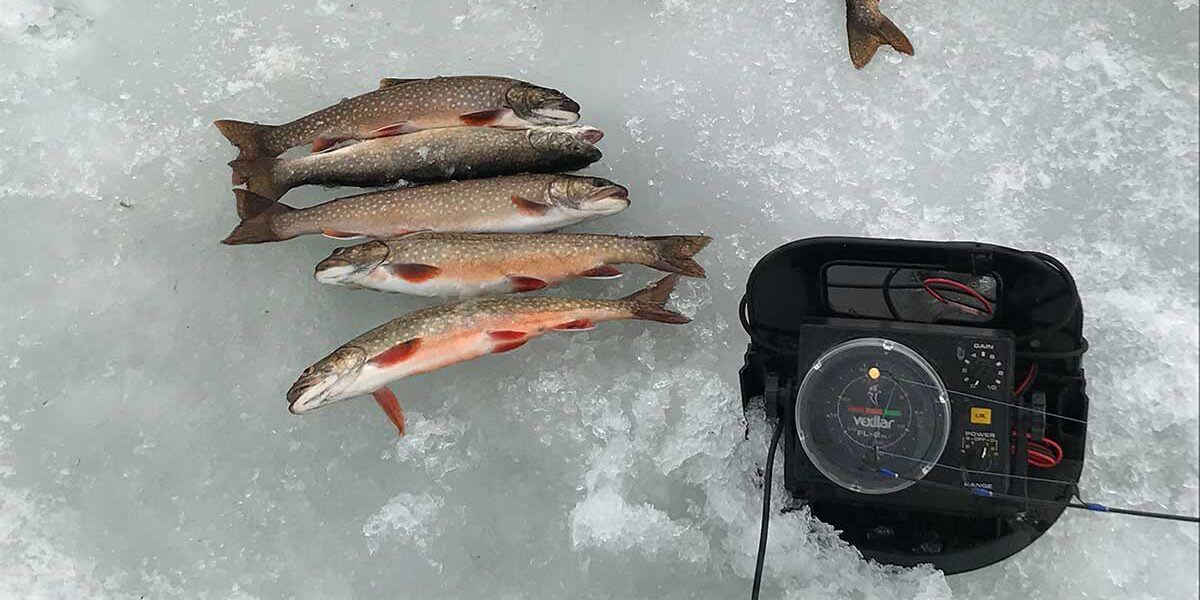 inland & lake superior ice fishing
Jig for a fresh brook trout dinner! While some would equate ice fishing with hell, it can be a placid and delicious way to spend an afternoon.
Learn about Lake Superior ice fishing and guided ice fishing. Many lodges rent heated icehouses with predrilled holes and offer tips on what's biting. The thicker skinned can ski in to BWCAW lakes for solitary fishing.
In Duluth, or on more popular lakes, ice fishing is a spectator sport. As ice forms along Lake Superior's shore, icehouses crop up in small clusters. A weekend drive along Scenic 61 will reveal varied fishing techniques. Some folks jig, some bobber fish, some lay quietly on the ice peering into the murky waters waiting for the big one.
In Grand Marais and on the Gunflint Trail you can hire a guide or rent an ice house, too. Details below.
Information on seasons, limits and regulations is available at most sporting good stores and from the Minnesota DNR. Pick yourself up some Swedish Pimples and bugs and hit the ice!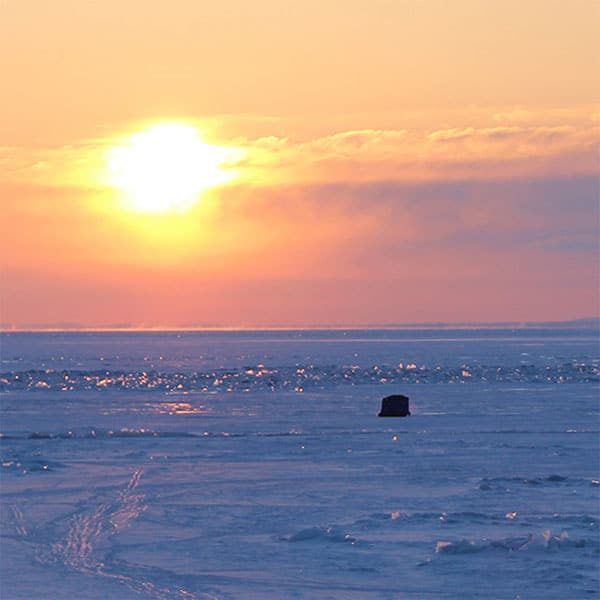 ice house rentals & guides
Offers full-day guided, outfitted ice fishing trips to Cook County lakes.
22 1st St #818 | Grand Marais
218-387-3136
gunflint mile 10.9 + 4.4 miles from Gunflint Trail
Heated ice fishing house rentals. Enjoy a day of lake trout and rainbow trout fishing on Trout Lake just off the Gunflint Trail.
789 Trout Lake Rd | Grand Marais
218-388-1330
gunflint mile 43.6 + 0.6 miles from Gunflint Trail
The iconic Gunflint Lodge offers heated ice fishing set-up rentals with all you need to enjoy a day out fishing on Gunflint Lake
143 S Gunflint Lake Rd | Grand Marais
800-328-3325
gunflint mile 43.6 + 1.2 miles from Gunflint Trail
Offers guided ice fishing adventures; limited availability.
217 Gunflint Lake Rd | Grand Marais
218-388-4454