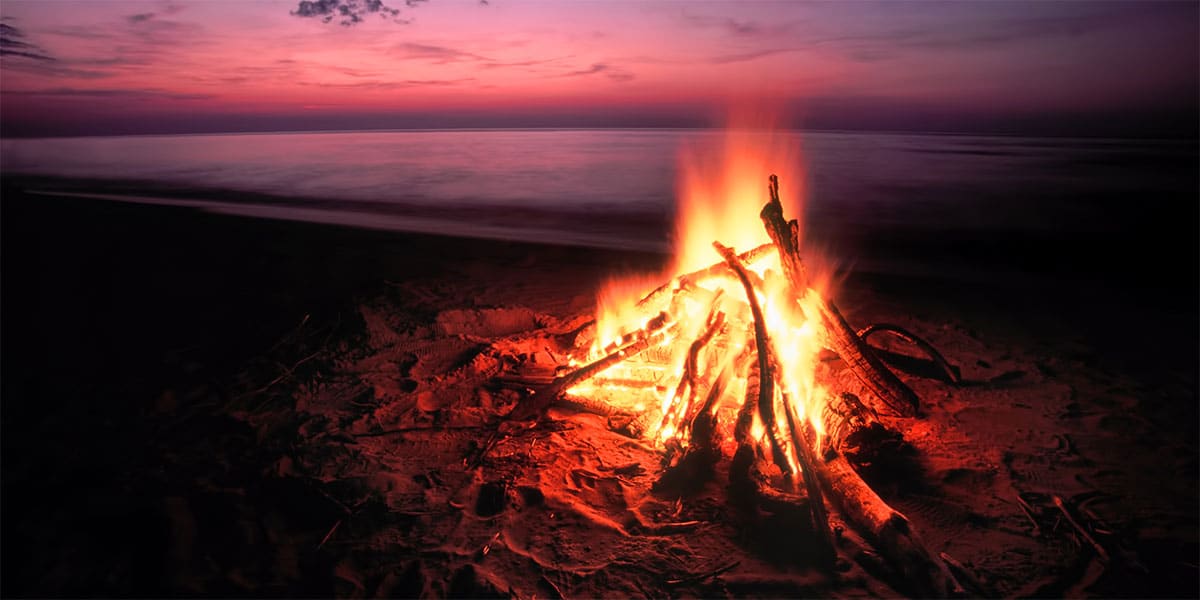 North Shore Lodging Specials & Deals
Here are the current North Shore Lodging specials, packages and deals offered by all types of North Shore lodging accommodations. Scroll through to see what the resorts, lodges, cabins, motels, inns, hotels, campgrounds and bed and breakfasts are offering.
As a rule, specials are valid on new reservations only, not valid for group reservations, subject to availability, some restrictions may apply.
Check out this handy map of North Shore communities, State Parks, Lake Superior Access, Waysides and more!
October 23 – December 21  except November 23-36
Stay two nights and receive a third night free!
Valid All Year
The longer you stay, the more you save!
Stay 4 nights and receive 5% off.
Stay 5 nights and receive 10% off.
Stay 6 nights and receive 15% off.
Stay 7-9 nights and receive 20% off.
Stay 10 or more nights and receive 25% off.
Cannot be combined with other offers, some exclusions apply.
2920 West Minnesota 61 | Grand Marais
218-387-1532
Limited Time Offer!!
Offer bookable until Oct. 3rd
Good for stays from Dec. 1 '22 – Apr. 30 '23
Once upon a winter twenty-seven years ago, we spent our first season nestled next to Lake Superior, and we've been happily making friends ever since! We've had twenty-seven years of waves, winters, summer breezes, fall adventures, campfires, and evenings by the lake. We've enjoyed twenty-seven years of families and fun, nature and laughter, waterfalls, snowstorms, and gathering around the fireplace. Join us this winter to celebrate twenty-seven years of Cove Point Lodge…and you!
September 6 – October 23
Join us for the 7 Weeks of Fall during the dates of Sept 6th-Oct 23rd, where you can experience this magical time of year. We have plenty of space so you can relax, retreat and wander freely.
October 23 – 30
It's our favorite week of the year – Guest Appreciation Week! Our guests are the best, and we love to give back! All guests will receive a complimentary T-shirt, and all reservations will receive a complimentary welcome bag at check in. Join us nightly for complimentary wine, spend time with our North Shore naturalists, get crafty with our Creative Nature Station, spin the Wheel of Fun, and register for our grand prize drawing for a chance to win a four-night future stay in any lodge room.
Stay 2 Nights – Save 20% Off
Stay 3 Nights – Save 25% Off
Stay 4 Nights – Save 30% Off
Stay 5 Nights – Save 35% Off
north shore visitor 10% discount
all year
Looking for even bigger savings on your next North Shore getaway? In order to help you save more, we have special savings available on any lodge room or cottage booked online. Don't miss the chance to save, these are limited availability rates that are updated daily.
Offers are subject to availability. Valid for new reservations only. Not valid for Group Reservations. Some Restrictions may apply
4614 Minnesota 61 | Beaver Bay
844-394-9242
10% discount for 7 nights stay
available throughout the year
1390 Croftville Road | Grand Marais
218-387-1814
midweek special
ongoing
Stay 2 or more consecutive nights Sunday – Thursday and get a 25% discount!
Use promo code :: Weekday
No other discounts apply.
1730 County Highway 3 | Two Harbors
877-834-0955
October 3 – November 3
We love this time of the year! The air is crisp. Families are thinking about their holiday getaways. Maybe it's time for you to escape to adventure, relax with good friends, and immerse yourself in the beauty of Lake Superior. Get away from it all and experience a connection with nature in one of our vacation rental homes on the North Shore.
Pointavu,   Maple Haven,   Gem House,   Sawtooth Chalet,   Namaste Main House
Save 10% on any new mid-week reservation (Sunday thru Thursday) with arrival AND departure between now and November 3, 2021. Use promo code "FALL22" if booking online or call 833-757-3595 to book your last-minute getaway this weekend with the 10% off special. Valid only on a new reservation, can not be combined with other specials. Please call for more details.
5335 West Highway 61 | Lutsen
218-663-7971
October 28, 4pm – 11am
October 29, 4pm – 11 am
Let's get spooky!
Midwest Paranormal is a locally renowned team of expert paranormal investigators. They have been called upon by local establishments to apprehend anomalies causing mischief throughout town. As of late, the Merryweather Inn, a local historic bed and breakfast, has been experiencing some strange behavior after a recent murder took place. The activity includes dark deeds, too evil to speak of and Midwest Paranormal has been called upon to not only prove the existence but also cleanse the building, ridding it of the malignant force before anyone gets hurt. You will be assigned a character and given all the backstory you need to play the part and solve the crime.
Stay overnight in one of our haunted suites! Guests will be treated to a three course dinner as they solve the mystery. Wine and beer available for purchase. $515-$535
November 11, 6-9pm
Enjoy a fabulous dinner with an evening of dancing and performances, and perhaps a visit from the Queen! Will you be named the diamond of the season? The subject of Lady Whistledown's scandalous gossip? Perhaps you'll be caught in a moonlight tryst or witness a lovers quarrel? One thing is certain, you must simply attend! The ball is sure to be the talk of the tonne.

Tickets $65
2316 E 1st St | Duluth
218-728-1339
now – December 31
Book a week-long (7-night) North Shore vacation and get a 50% off
This special is available seven days a week; 7-night minimum stay required.
now – December 22
Take a trip with friends or family and save even more with a free upgrade to a two-bedroom townhome! For a limited time get a 2-bedroom townhome for the price of a 1-bedroom townhome.
This special is available midweek (Sun-Thurs) only 2-night minimum stay required.
New reservations only. Not applicable to groups. Cannot be combined with other specials. Can be discontinued without notice. Not valid on holiday blackout weekends. Thanksgiving (Nov 24 - Nov 27, 2022) Christmas (Dec.23-26, 2022) New Year's (Dec 31- Jan 2, 2023)
6262 Minnesota 61 | Lutsen
866-478-4552
January 2-31
All additional people are 25% off!
Applies to any duration of stay, nightly, or weekly. Only applies to additional people over the cabin's base occupancy. Cannot be combined with any other special.
January 2 – March 12
*** 4 Night Special — Stay 4 consecutive nights and get 5% off the nightly rate.
*** 5 Night Special — Stay 5 consecutive nights and get 10% off the nightly rate.
Discount applies to all nightly rates except the nightly pet charge. Special not valid Jan 13-15 or Feb 17-19, 2023. Cannot be combined with any other special.
468 Clearwater Road | Grand Marais
218-388-2203
now – December 15
Escape to the North Shore before the weekend hits! Save $20 Off the Nightly Rate when you book at least 2 Nights, arriving Sunday through Wednesday with departure by Friday.
This special is available midweek (Sun-Thurs) only 2-night minimum stay required.
New reservations only. Not applicable to groups. Cannot be combined with other specials. Can be discontinued without notice.
360 Ski Hill Road | Lutsen
218-203-2809
Fall Value Season- Lowest Rates of the Year!
October 23 – December 21
Rates as low as $235/night
Sunday – Thursday
6528 Aspenwood Drive | Tofte
952-895-5566
September 2 – December 9
For a Limited Time, Save 40% Off Executive Townhomes
Spend the ultimate fall getaway in style with one of the Executive Lodges at Caribou Highlands, located at the base of Lutsen Mountains! Spacious townhomes perfect for 1-2 families and golf groups. Closest accommodations to the outdoor pool, community fire pit, & Moguls Grille. Stunning deck views of Moose Mountain during fall colors
2-night minimum, available 7 days a week

September 9 – November 29
GET A FREE NIGHT! Chase magnificent fall foliage and small-town vibes this autumn. Plus, there truly is no better place to experience the fall season than the iconic North Shore! Book a stay midweek Sunday – Thursday for 3-nights and only pay for 2!
Available midweek (Sunday – Thursday) only; 3-night minimum required
now – December 16
Stay four or more nights and save 40% off your stay! There is so much to explore on the North Shore. That's why we're giving you a deal on a longer stay.
2-4-night minimum stay required. Not valid on the following Holiday Weekends. Labor Day Weekend MEA Weekend Thanksgiving Weekend Christmas Weekend New Year's Weekend
New reservations only. Not applicable to groups. Cannot be combined with other specials. Can be discontinued without notice.
371 Ski Hill Road | Lutsen
800-642-6036
August 21 – November 22
The Senior Weeks Special begins early this year! Our guests ages 60 years and older receive a discount of 10% off midweek stays (Sunday – Thursday) of two nights or more.
Valid Sunday – Thursday on these dates:
August :: 21 – 25  and 28 – September 1
September :: 5-8, and 11-15
October :: 9-13, 16-19, 23-27 and 30 – November 3
November :: 6-10, 13-17 and 20-22
Valid Sunday-Thursday, 2 night minimum, only valid for the select dates
November 11-13
Join us for a relaxing and rejuvenating weekend combining two of our favorite things: self-care and Lake Superior. All events are complimentary for guests of Bluefin Bay Family of Resorts and include classes taught by local artists, yoga and mindfulness, guided hikes and a fun signature event on Saturday night.
October 23 – December 22 except Nov 23-26
When nature puts on a show, you want a front row seat and there is no better place to watch the Gales roll in than from the Bluefin Bay Family of Resorts. When you stay three nights or more during Quiet Time at any of our resorts — Bluefin Bay, Surfside or Temperance Landing — we offer a Gales Special with one night FREE — our treat!
7192 Minnesota 61 | Tofte
800-258-3346
Oct 24 – Nov 30
This Wave Season when you stay 2 nights you can receive a 3rd on us. You will also receive a $100 dining credit for the Strand Waterfront Dining & Wine Bar.
All nights must be within qualifying date range (10/24/22 - 11/30/22). All nights must be in the same unit to qualify. Complimentary/discounted rooms are still subject to daily resort fee.
5700 Minnesota 61 | Lutsen
855-252-1898
October 1 – November 30
10% off for 3-night stays and 20% off for 4 or more night stays at the 8 bedroom Tettegouche Lodge on 32 private acres with the Baptism River running through it
6125 Highway 1 | Silver Bay
FREE sled dog kennel tour when you stay in our Guest Suite or Tiny Log Cabins, Tiny Tuloon and Phoenix Rising.
82 Irish Creek Road | Hovland
218-370-0283
multi-night stay discount
all year
Stay 2 Nights for a 15% Discount
Stay 3-5 Nights for a 20% Discount
Stay 6+ Nights for a 25% Discount
Save an additional 5% by entering promo code "northshore" when booking through our website.
The multi-night stay discount can be combined with the northshore promo code for up to 30% savings on any room at any time.
8041 West Minnesota 61 | Schroeder
800-782-1776
Lodging Specials, now – October 23
Gunflint Lodge was named one of Minnesota's Iconic Lodge for an Epic Summer Getaway by Mpls St. Paul Magazine. With comfortable luxury cabins set on the edge of the Boundary Waters Canoe Area Wilderness, gourmet Northwoods dining, and activities for the whole family, Gunflint Lodge & Outfitters offers something for everyone! The Epic Summer Getaway package offers four nights accommodations in a lakeside cabin, all your meals, and daily activities ranging from a Boundary Waters guided day trip, to horseback rides to a ride on the Towering Pines Canopy Tour zipline, plus daily naturalist activities and use of canoes, kayaks, and paddleboards on the waterfront. Prices start at $1169/person.
Spend three days of guided fishing for walleye, smallmouth bass, lake trout and northern pike on some of Minnesota's best fishing lakes right on the Canadian border. Not only will we take care of all your gear, bait, boat, motor, and gas, we'll clean and fillet your fish and cook it up for you or package it on ice for you to take home with you. Four nights in a luxury lakeside cabin and all your meals are included so you don't have to worry about a thing! Prices start at $1399/person.
Love the idea of fishing till you drop but don't have time to get away for the four day Grand Slam? Our Big Splash package gets you on the water with a guide for two days and includes accommodations and meals for three nights. All the other amenities are included–boat, motor, guide, bait, and fish cleaning and cooking. Prices start at $1099/person.
There's so much to do at Gunflint Lodge & Outfitting that you may find you need a full week to fit it all in! Fishing, hiking, canoeing, days on the lake and nights under the stars, it's all here for you! If you decide to stay a week in the cabin of your choice, we'll throw in your seventh night free! Make your reservations now for best availability!
143 South Gunflint Lake | Grand Marais
800-328-3325
September 4 – 27
Plan a September getaway with family or another couple and experience the Fall beauty of Grand Marais on Lake Superior! Stay 3-nights Midweek in September & Save $100 off a 2-Bedroom Suite.
3-night minimum stay required
now – December 30
The longer you stay the more you save at East Bay Suites on Lake Superior in Grand Marais, Minnesota. Stay 6 nights and receive 40% off one midweek night Stay 7 nights and receive 40% off two midweek nights
7-night minimum stay required; not available on holiday or special event weekends.
New reservations only. Not applicable to groups. Cannot be combined with other specials. Can be discontinued without notice.
21 Wisconsin Street | Grand Marais
800-414-2807