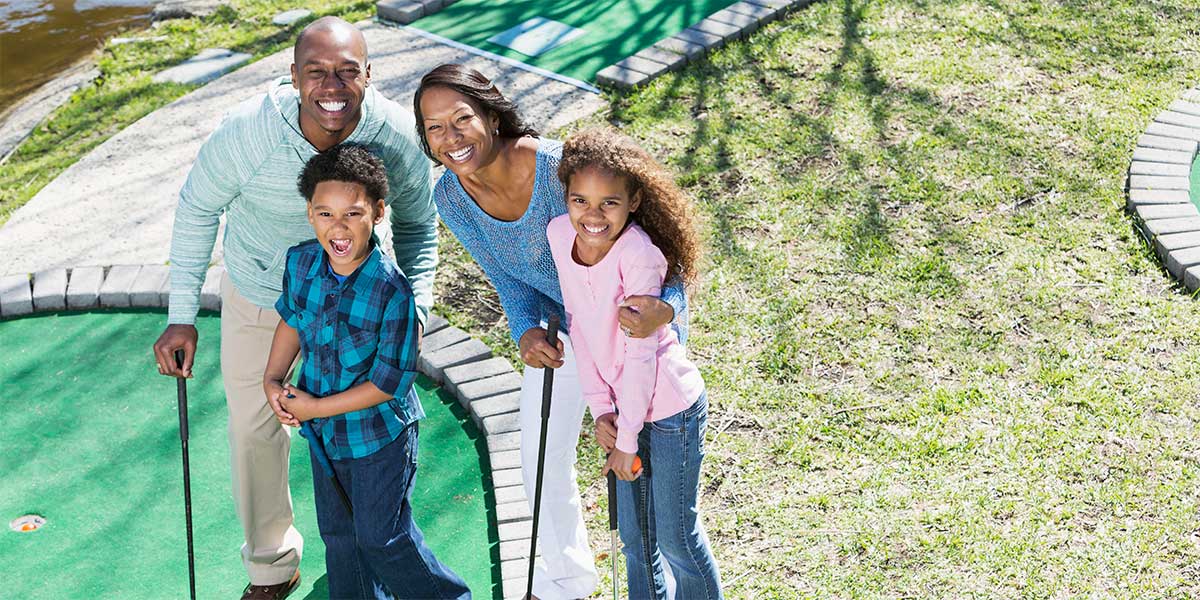 north shore attractions & tours
Here's where to find all the North Shore attractions and tours businesses. Segway and Zipline tours, a scenic train ride, Lake Superior boat rides, mini golf, alpine slide, gondola ride,  and even a winery and two brewery tours. Looking for a guide as you drive the shore, check out the Mile by Mile guide.
For natural attractions, see: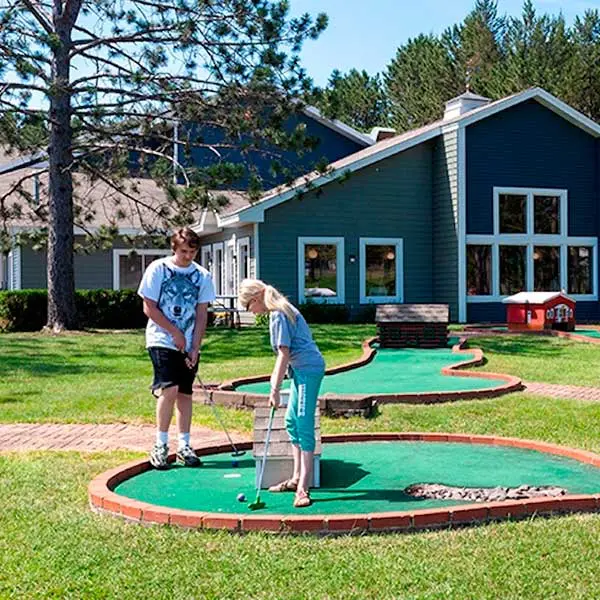 18-hole Mini Golf. Family fun, $6 per person – all guests play free. Open late May – mid-October
1204 7th Ave | Two Harbors
218-834-5557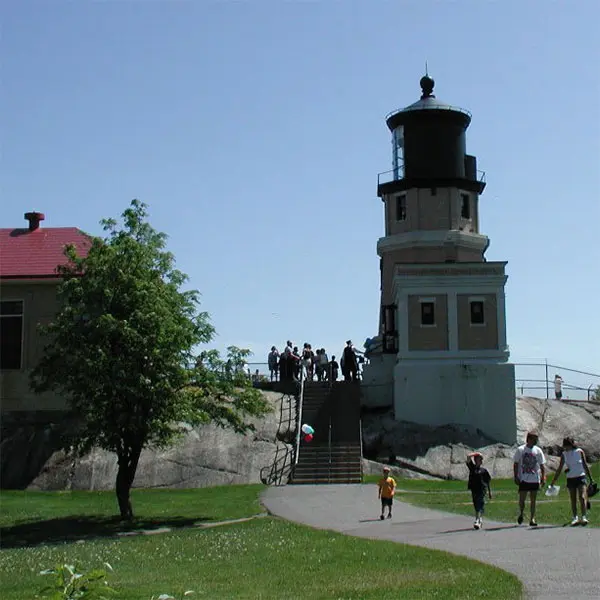 The horrific shipwrecks of November 1905 fuel the demand for a lighthouse along Superior's not sure. The amazing construction process was completed in 1910 and the light at split rock shown until 1968. The history centers superb displays, exhibit, and video presentation showcase the evolution of the lighthouse.
The visitor center includes a museum store with mementos, Split Rock memorabilia and hand-picked gift items.
Note - the Lighthouse is owned and operated by the MN Historical Society which offers three tour options:
Grounds Pass :: self-guided tour to visitor center and historic grounds
General Admission :: self-guided tour of Visitor center, historic grounds and all buildings [lighthouse, fog-signal building, oil house and light-keeper's home
Keeper's Tour :: Guided tour of historic grounds and lighthouse; 9am daily in the summer and 5pm as available
Attend the annual Edmund Fitzgerald Commemorative Beacon Lighting every November 10th
3713 Split Rock Lighthouse Road | Two Harbors
218-595-7625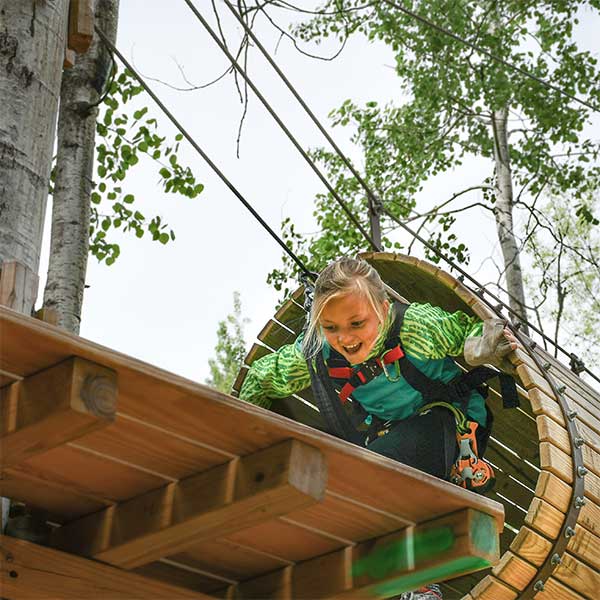 High ropes courses and ziplines. Unleash your inner jungle animal on 75 challenging tree top obstacles including 10 ziplines. Featuring six challenging ropes courses with five levels of difficulty and dual racing zipline plus Rascals Adventure Park for kids ages 3 to 6. Picnic areas, non-climbers can watch for free!
42 Outer Drive | Silver Bay
218-220-5330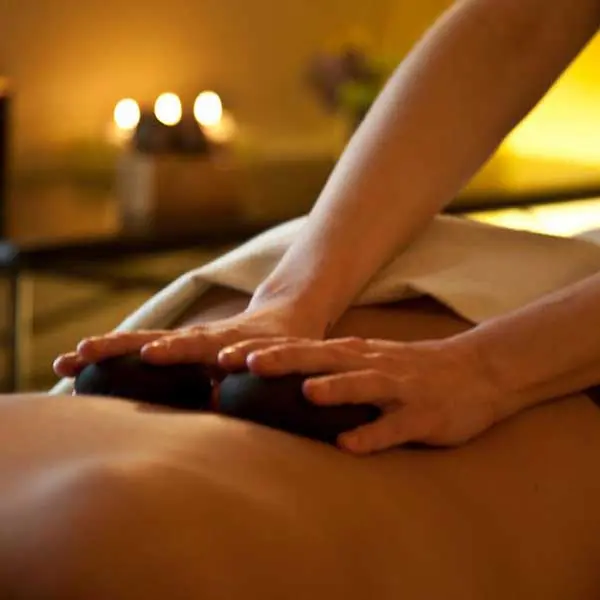 At Waves of Superior Spa, nurturing you is our second nature. Our treatments and services are inspired by our natural surroundings, which are spectacular, pristine and holistic. Waves of Superior Spa takes its cue from the greatest of lakes. Clean and pure. Powerful and peaceful. The sound of the lapping waves will calm you. The roar of crashing waves against the rocky coast will touch your soul. And the cool mountain air will refresh you with every deep, restorative breath.
20 Surfside Drive | Tofte
218-663-6888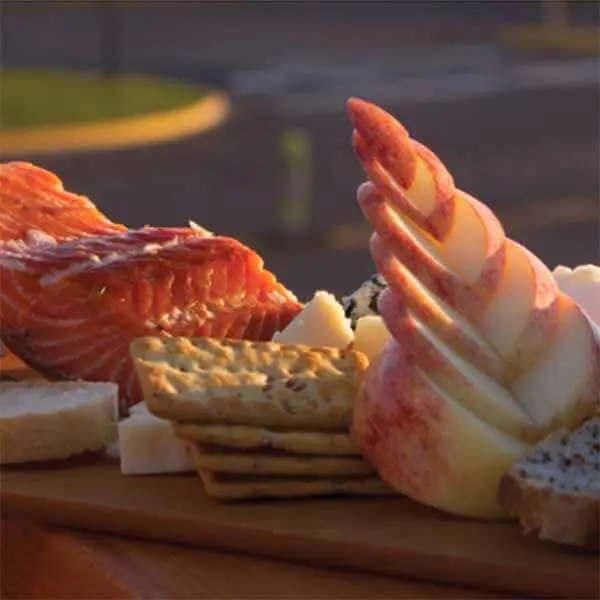 A production brewery with an amazingly beautiful taproom where folks can enjoy a view of Lake Superior while sipping on a Craft Beer and tasting Delicious appetizers from our kitchen. We offer tours of our brewery on Saturdays and we can fill up a growler or crawler of beer for you to take with you.
233 West Highway 61 | Grand Marais
218-387-3163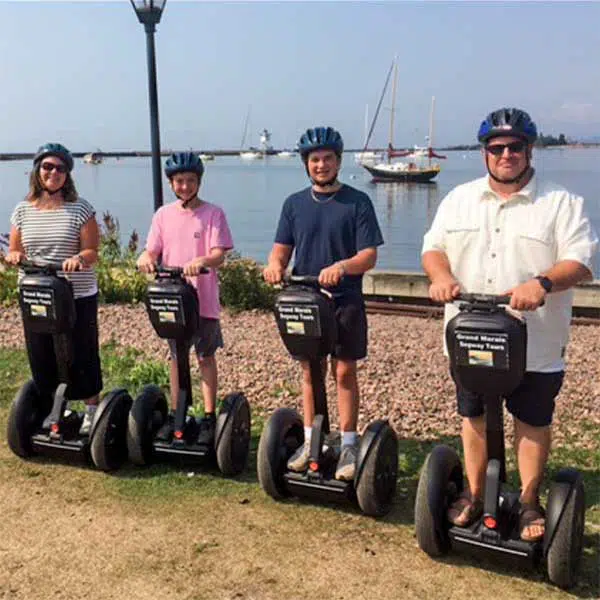 3 tours daily: 10am and 12:30pm City, Woods and Lake Superior and 2:30pm our new tour - the Falls Creek Bridge tour. This path ride parallels Lake Superior to the Falls Creek Wayside Rest. Our tour will travel to the Falls Creek Bridge, return via Sweetheart's Bluff to downtown.
$55 per person; maximum guests 6; minimum age 14
11 1st Ave W | Grand Marais
612-747-7803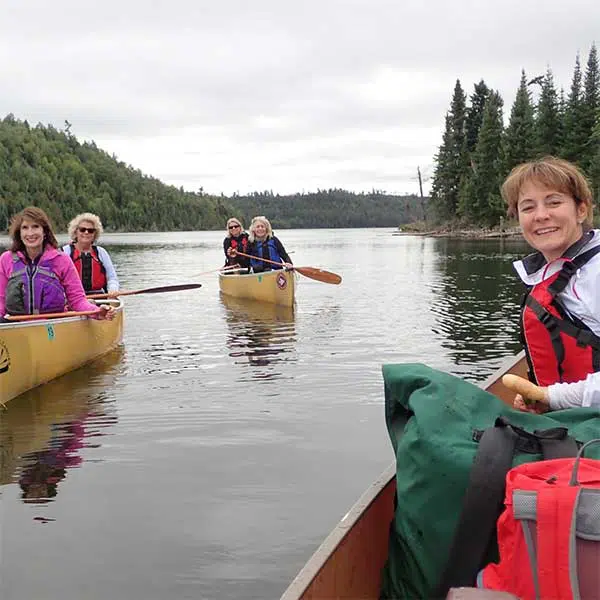 Join us up the Gunflint Trail for a guided day trip by canoe, foot, or snowshoe into the Boundary Waters Canoe Area. We provide guided tours for those wanting to explore the history, culture, flora and fauna of Minnesota's Northwoods. Our tours are customized to your comfort level and abilities making them a great option for folks of all ages who want to experience wilderness canoeing and hiking – without the commitment of camping out for the night. Let our experienced and professional guides take care of the planning and portaging, you relax and enjoy the sights. The wilderness awaits.
Artist Point | Grand Marais
218-387-8717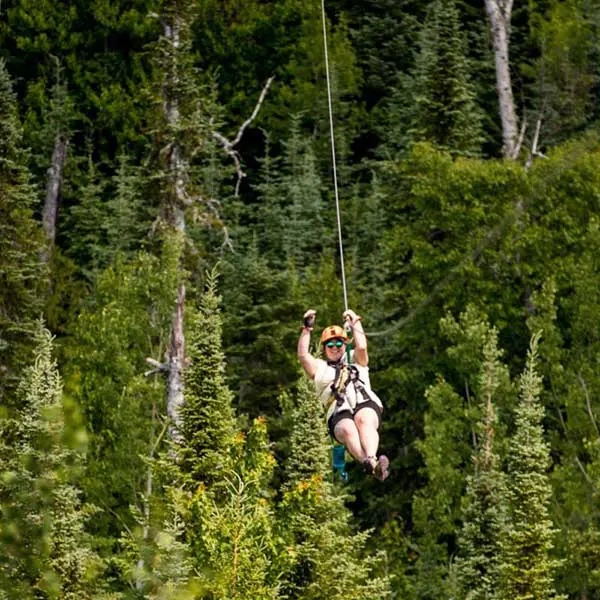 gunflint mile 43.7 + 0.6 miles from Gunflint Trail
A 2- hour naturalist adventure experience soaring between huge white pine trees on a series of 8 zip lines, escorted by two sky guides. Daily trips for guests 10 years or older and no more than 240 pounds. Reservations recommended. $119 per person; $99 for overnight guests
144 S Gunflint Lake Rd | Grand Marais
218-388-2296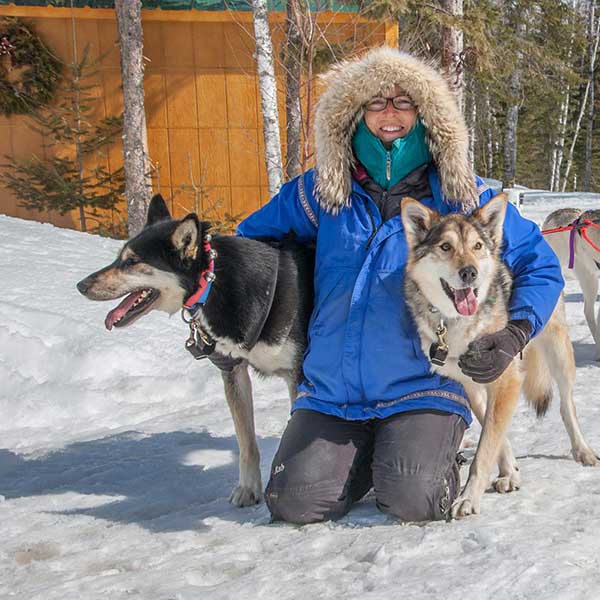 Points Unknown offers unique, off-grid dog sledding experiences that are educational in nature. Our dogs are highly trained and socialized and are members of our family. They prefer to live outside in their large kennels but are not strangers to the house. We love our dogs and our lifestyle in Minnesota's north woods with them and want to share that with you.
82 Irish Creek Road | Hovland
218-370-0283
The North Shore Scenic Railroad operates between Duluth and Two Harbors along the North Shore. Train excursions run from May through mid-­October using historic rail equipment from the Lake Superior Railroad Museum.
Daytime shorter trips operate 7 days a week, and on weekends trains operate to Two Harbors with a layover for lunch, shopping, and exploring.
Trips have limited wheelchair accessibility and pets are not allowed. Prices vary depending on excursion, reservations strongly recommended: www.DuluthTrains.com or call 800-423-1273
506 West Michigan Street | Duluth
800-423-1273
The Castle Danger Taproom features our current beer offerings, along with occasional special offerings. We do not have a restaurant; however, we sell snacks to munch on while having a pint or two. You can also order food in or pick up a to-go order from one of the local restaurants. Take-out and delivery menus are available on our website.
17 7th Street | Two Harbors
218-834-5800
Open Monday through Friday in the summer with abbreviated Saturday hours in the winter.
320 Waterfront Drive | Two Harbors
218-834-3148
The M/V Wenonah will not be operating this summer [2021] and hopes to return for the 2022 season.
99 Beach Drive | Silver Bay
218-464-6162
The North Shore's newest mini golf! 18-holes mini golf plus a clubhouse with ice cream, cold beverages, and souvenirs. The perfect stop midway up the NorthShore. Open most days 10am to dark.
Mensing Drive | Silver Bay
Wolf Ridge, which sits on a spectacular 2000-acre site above Lake Superior, is internationally know for its top-notch outdoor learning and adventure programs. They offer multi-day family camps, summer camps, wilderness adventures, and grandparent/grandchild Road Scholars in addition to hosting school groups year-round. For a shorter experience, reserve a naturalist-guided half-day Split Rock Kayak Tour or drop by to explore the trails, overlooks, and educational displays.
6282 Cranberry Road | Finland
218-353-7414
Visit the cobblestone beaches, see the unique geologic formations and attend nature-oriented programs throughout the year.
9096 Minnesota 61 | Schroeder
218-663-7679
A summer luge run, fun for all ages! Take a scenic chairlift ride to the summit of Eagle Mountain followed by an exhilarating 1/2-mile ride through hairpin curves. Make a day of it - use the combo pass on the Alpine Slide and Summit Express Gondola!
467 Ski Hill Road | Lutsen
218-406-1320
Spectacular 100-mile views! Ride in a brand-new 8-person gondola to the summit of Moose Mountain , where you can hike, take photos, admire the views, eat and relax at the chalet. A must-do during fall colors!
467 Ski Hill Road | Lutsen
218-406-1320
Miniature Golf, Farm Animals and Gemstone Mining We are a unique 18-hole miniature golf course with furry and feathered friends to keep you company while you golf. We have also added a gemstone mining operation, complete with water tower, waterfalls and a sluice! Open mid-May through October
2014 Minnesota 61 | Grand Marais
218-387-3570
Offering diverse coursework ranging from sausage making to timber framing. Handcrafted, unique gift items including hand woven birch bark baskets, traditional rosemaling, nalbound hats and mittens. Get inspired by our large collection of craft books. Campus tours offered on weekends.
500 W Highway 61 | Grand Marais
888-387-9762
gunflint mile 4 + 8.6 miles
Join us for unmatched sights and scenery only seaplane travel can deliver. When you're in the air you will see views of Minnesota's rugged shoreline few ever do. On top of this experience, it's all capped off by an on-water take off and landing in Devil's Track Lake—all adding up to an adventure you won't soon forget. Isle Royale Seaplanes offers flgihts to/from Isle Royale National Park, for backpackers, lodge guests, and day-trippers alike! We also offer scenic seaplane tours around Grand Marais, MN! Start your adventure with us!
123 Airport Rd, Grand Marais, MN 55604 | Grand Marais
906-483-4991
Open Monday through Saturday, stop by to see what is on the events calendar. Free book exchange and Library Friends Books sale rack.
104 2nd Avenue West | Grand Marais
218-387-1140
The Y is a full service facility complete with basketball, volleyball and tennis courts, indoor track, Kid's Club, kids play room, lap pool with a zero depth play area, water slide, whirlpool, sauna, weight room, cardio room, group fitness studio, showers, family changing rooms, and meeting space. Youth, adult and family day passes. Visitors welcome!
105 West 5th Street | Grand Marais
218-387-3386
Treat yourself to a relaxing and rejuvenating Nordic sauna experience on the beautiful North Shore of Lake Superior. Enjoy breathtaking views from the saunas, a cozy lounge, and a serene bonfire pit area overlooking the East Bay and Artists Point. Sip a cup of locally sourced tea or coffee and listen to the sounds of the waves rolling in to shore. Sisu + Löyly is located in Grand Marais, MN.
All sauna sessions are by appointment only.
110 2nd Ave E | Grand Marais
Enjoy a scenic cruise to Isle Royale National Park! Travel on the Voyageur II for our 2-day circumnavigation of the island, or join us for a day trip aboard the Sea Hunter III. All trips depart from Grand Portage, MN; reservations required.
402 Upper Road | Grand Portage
218-600-0765