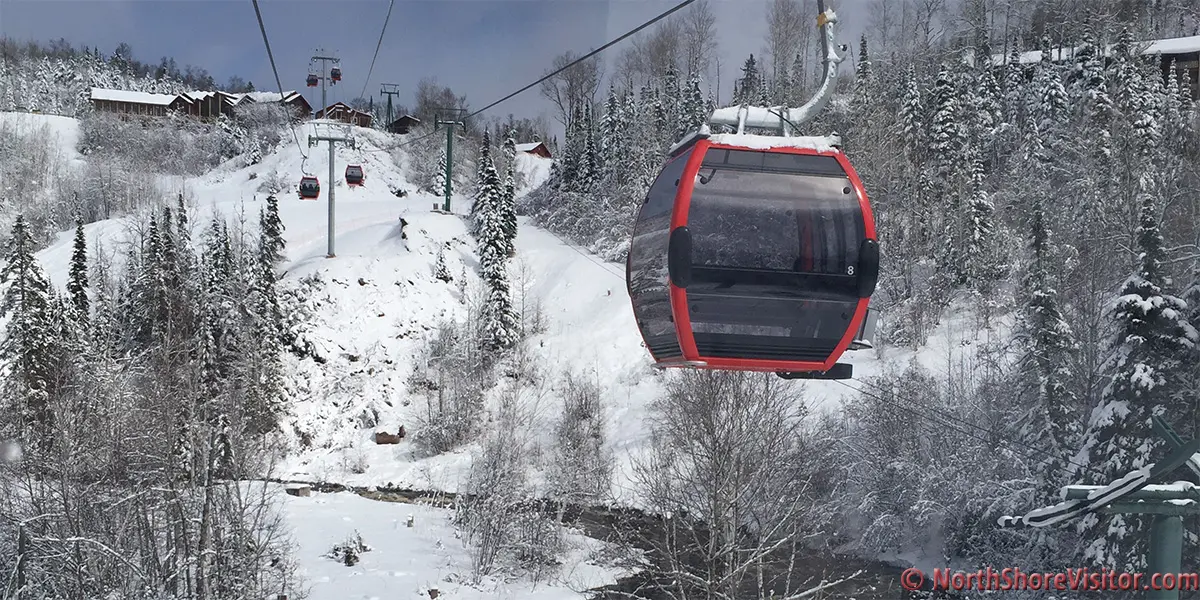 north shore attractions & tours
Here's where to find all the North Shore attractions and tours businesses. Segway and Zipline tours, a scenic train ride, Lake Superior boat rides, mini golf, alpine slide, gondola ride,  and even a winery and two brewery tours. Looking for a guide as you drive the shore, check out the Mile by Mile guide.
For natural attractions, see:
Two Loons opened its doors in 2017 as an eclectic gift shop specializing in unique art, gifts, apparel, and decor with a North Woods and Lake Superior theme.
We host the one of a kind craft-work of over 200 local and regional artists in our 5000 sf showroom.
We are located in the Lincoln Park Craft District of Duluth, Minnesota. This swiftly expanding arts and entertainment district has many new retailers, restaurants, and local brew pubs and taverns. Always something new and interesting in this growing community. We invite you to come experience a casual shopping experience here at Two Loons.
2025 West Superior Street | Duluth
218-481-7727
18-hole Mini Golf. Family fun, $6 per person – all guests play free. Open late May – mid-October
1204 7th Ave | Two Harbors
218-834-5557
The horrific shipwrecks of November 1905 fuel the demand for a lighthouse along Superior's not sure. The amazing construction process was completed in 1910 and the light at split rock shown until 1968. The history centers superb displays, exhibit, and video presentation showcase the evolution of the lighthouse.
The visitor center includes a museum store with mementos, Split Rock memorabilia and hand-picked gift items.
Note - the Lighthouse is owned and operated by the MN Historical Society which offers three tour options:
Grounds Pass :: self-guided tour to visitor center and historic grounds
General Admission :: self-guided tour of Visitor center, historic grounds and all buildings [lighthouse, fog-signal building, oil house and light-keeper's home
Keeper's Tour :: Guided tour of historic grounds and lighthouse; 9am daily in the summer and 5pm as available
Attend the annual Edmund Fitzgerald Commemorative Beacon Lighting every November 10th
3713 Split Rock Lighthouse Road | Two Harbors
218-595-7625
Welcome to Timber Ghost Tours guided ATV and snowmobile adventures; the most memorable outdoor experience you can find along the North Shore. Whether you are a seasoned rider or a first time adventure seeker, we have something for you.
Our tours take you into the great north woods of Minnesota's Sawtooth Mountains, where on secluded trails you'll discover the magnificent scenery and abundant wildlife that only Minnesota can deliver.
1020 Main Street | Beaver Bay
218-830-3171
Thrill to our high ropes courses and ziplines! Unleash your inner jungle animal on 75 challenging tree top obstacles, including 10 ziplines. Featuring six challenging ropes courses with five levels of difficulty and dual racing zipline. The Li'l Rascals area is fun for kids ages 3-6. Picnic tables too. Non-climbers watch for free. Leashed dogs welcome except in Li'l Rascals area.
Axe Throwing Opens mid August! Ages 12 and up.
42 Outer Drive | Silver Bay
218-220-5330
At Waves of Superior Spa, nurturing you is our second nature. Our treatments and services are inspired by our natural surroundings, which are spectacular, pristine and holistic. Waves of Superior Spa takes its cue from the greatest of lakes. Clean and pure. Powerful and peaceful. The sound of the lapping waves will calm you. The roar of crashing waves against the rocky coast will touch your soul. And the cool mountain air will refresh you with every deep, restorative breath.
20 Surfside Drive | Tofte
218-663-6888
A production brewery with an amazingly beautiful taproom where folks can enjoy a view of Lake Superior while sipping on a Craft Beer and tasting Delicious appetizers from our kitchen. We offer tours of our brewery on Saturdays and we can fill up a growler or crawler of beer for you to take with you.
233 West Highway 61 | Grand Marais
218-387-3163
3 tours daily: 10am and 12:30pm City, Woods and Lake Superior and 2:30pm our new tour - the Falls Creek Bridge tour. This path ride parallels Lake Superior to the Falls Creek Wayside Rest. Our tour will travel to the Falls Creek Bridge, return via Sweetheart's Bluff to downtown.
$55 per person; maximum guests 6; minimum age 14
11 1st Ave W | Grand Marais
612-747-7803
Join us up the Gunflint Trail for a guided day trip by canoe, foot, or snowshoe into the Boundary Waters Canoe Area. We provide guided tours for those wanting to explore the history, culture, flora and fauna of Minnesota's Northwoods. Our tours are customized to your comfort level and abilities making them a great option for folks of all ages who want to experience wilderness canoeing and hiking – without the commitment of camping out for the night. Let our experienced and professional guides take care of the planning and portaging, you relax and enjoy the sights. The wilderness awaits.
Artist Point | Grand Marais
218-387-8717
gunflint mile 43.7 + 0.6 miles from Gunflint Trail
A 2- hour naturalist adventure experience soaring between huge white pine trees on a series of 8 zip lines, escorted by two sky guides. Daily trips for guests 10 years or older and no more than 240 pounds. Reservations recommended. $119 per person; $99 for overnight guests
144 S Gunflint Lake Rd | Grand Marais
218-388-2296
Points Unknown offers unique, off-grid dog sledding experiences that are educational in nature. Our dogs are highly trained and socialized and are members of our family. They prefer to live outside in their large kennels but are not strangers to the house. We love our dogs and our lifestyle in Minnesota's north woods with them and want to share that with you.
82 Irish Creek Road | Hovland
218-370-0283
Grand Portage Lodge & Casino is your great north shore getaway! Located on scenic Highway 61 with breathtaking views of the Lake Superior shoreline and rolling, wooded hills. Relax in the renovated lodge, play in the new casino and enjoy delicious comfort food in Island View Dining Room!
70 Casino Drive | Grand Portage
800-543-1384