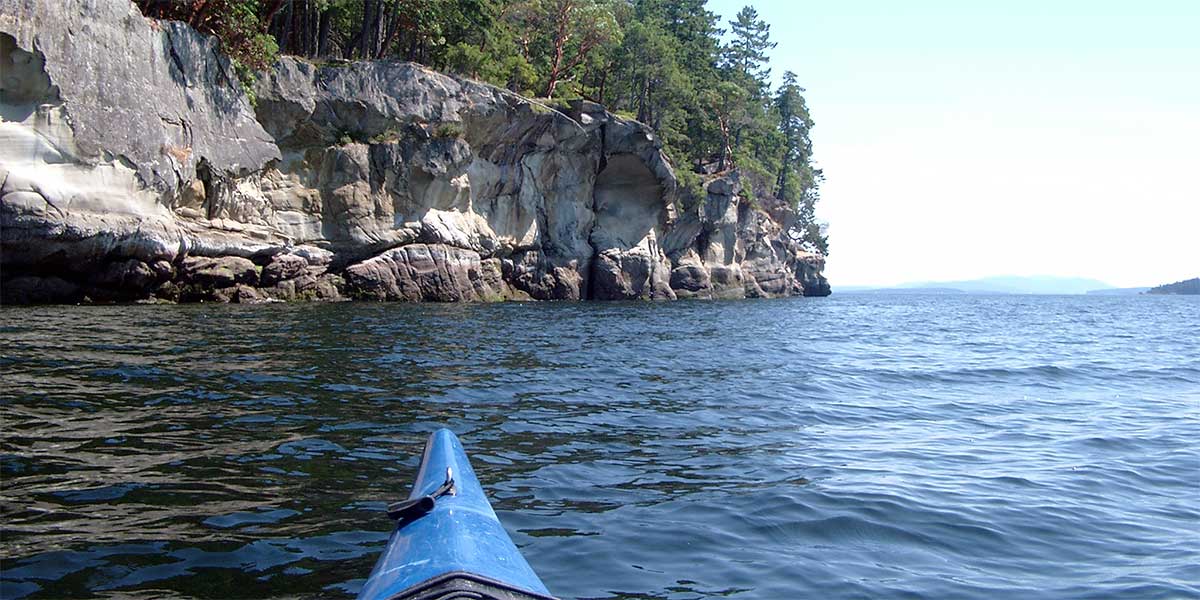 The Lake Superior Water Trail is a sea kayaking trail that, upon completion, will circumnavigate Lake Superior. The Minnesota portion runs about 150 miles from the St. Louis bay in Duluth to the Pigeon River at the US/Canada border.
The MN DNR now has GeoPDF trail maps that display your current location without needing cell service [how fabulous is that!]. Learn more about GeoPDFs and the required app here.
For inland lake kayaking, please see the Canoeing Page
access points, descriptions & maps
click on the map links for full descriptions and details of the access areas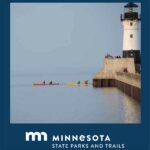 Boy Scout Landing to Knife River
The Duluth-Superior Harbor is a very busy international port. Use this map to find out where to paddle. Choose the sheltered St. Louis River and bayside of Minnesota 'Park' Point for novices and windy days, or paddle just off the shore northeast past large lakeside homes, river mouths, parks and bays.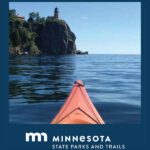 Knife River to Split Rock Lighthouse State Park
The big cliffs segment of the trail!  Begins midway up scenic 61 and paddling past/to Two Harbors, and Gooseberry Falls and Split Rock Lighthouse state parks. Amazing perspectives from the big lake of the lighthouse. Very limited access, so plan ahead.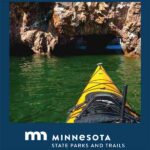 Split Rock Lighthouse State Park to Schroeder
Departing near the lighthouse the tall cliffs begin to decrease in size while you will encounter more rock outcroppings and cobblestone beaches. On the northeast side of Tettegouche State Park at the mouth of the Crow Creek are some sea caves. Very limited access, so plan ahead.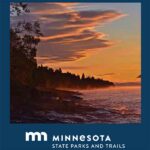 Schroeder to Grand Marais
Views of the Sawtooth Mountains emerge along this stretch which includes Carlton peak, Temperance River and Cascade State Parks. Much of the picturesque property is private, so plan ahead.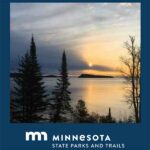 grand marais to pigeon river (at the canadian border)
The final section of the trail is less populated with cobblestone beaches and river mouths. The Brule River leads into Judge CR Magney State Park. After entering the Grand Portage Indian Reservation the shoreline topography begins to heighten and includes the Susie Islands, views of Isle Royale and finally the expansive Wauswaugoning Bay which the Pigeon River empties into.