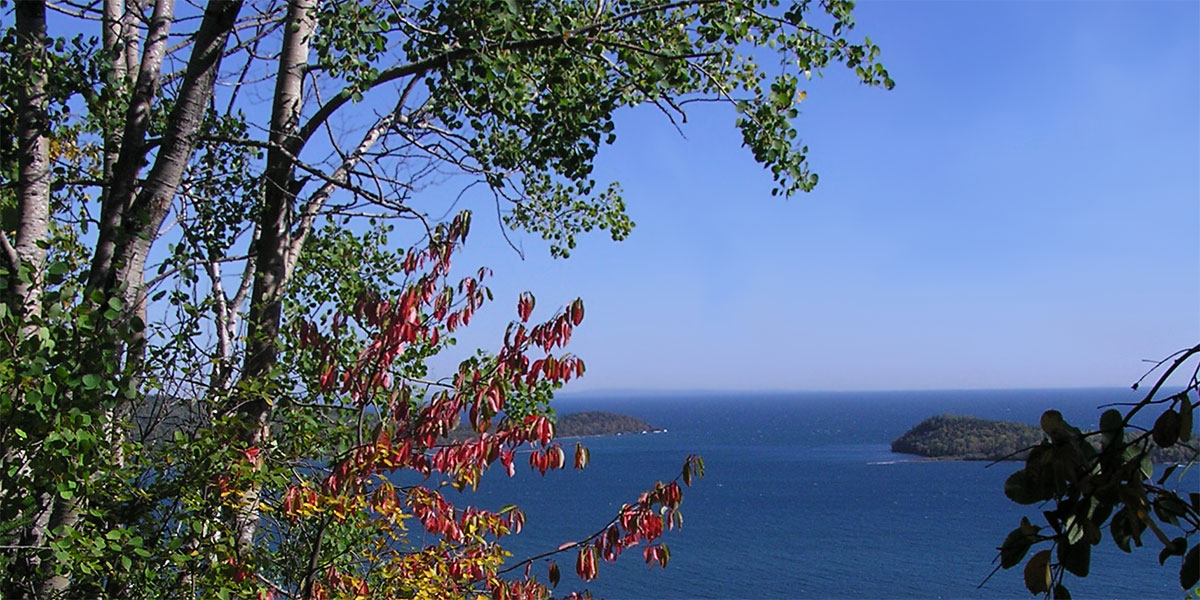 Our primary geographic territory includes Duluth Minnesota, the North Shore of Lake Superior and the inland Arrowhead Region of Northern Minnesota and the Walker Minnesota/Leech Lake area. Our expertise for both buyers and sellers helps you accomplish your goal, in the most efficient and timely manner possible.
605 7th Avenue | Two Harbors
800-595-3385
Your 100% local source for real estate in Duluth and the surrounding areas of Minnesota. Working with both buyers and sellers of RESIDENTIAL, LAKESHORE, LAND, COMMERCIAL. Clients can count on me to provide detailed and thorough service throughout their real estate transactions.
When you purchase a quarter–share in a Larsmont Cottage on Lake Superior, you are purchasing a deeded interest in a luxury vacation home.
This is a prime piece of North Shore real estate that you own complete with all of the amenities of a luxury north woods resort, but without all the responsibilities of maintenance, repair or upkeep.
596 Larsmont Way | Two Harbors
612-867-2943
Twelve cabins are offered in quarter shares. Forty-eight individuals will own this beautiful, amazing, epic experience. Contact Odyssey Real Estate Group.
540 Old North Shore Road | Two Harbors
612-867-2943
Lake log lake homes and cabins in a private setting, yet accessible to a convenient full service resort and resort amenities at Grand Superior Lodge – the best of both worlds.
Just an easy three-hour drive from the Twin Cities, Grand Superior Lodge blends the best of northwoods comfort with seaside charm.
2826 Highway 61 | Two Harbors
612-867-2943
Land in the lap of log home luxury at Temperance Landing -- our distinctive neighborhood on Lake Superior's North Shore near the communities of Lutsen-Tofte. This cozy community consists of 12 authentic log homes with a distinctive upscale edge, combining the "old north shore feel" of a Minnesota log cabin in the woods with the very best in upscale North Shore comfort.
Highway 61 | Schroeder
877-723-6426
Surfside on Lake Superior combines all the comforts of a luxury vacation on the North Shore, with the rewards and benefits of owning a second home. Our luxurious townhomes are situated on Lake Superior's edge above 780 feet of breathtaking ledgerock shoreline.
10 Surfside Drive | Tofte
877-361-7873
There's something about Bluefin Bay that gets in your psyche and touches your soul. We know what it is and we never take it for granted. Bluefin Bay on Lake Superior is unmatched in its intimate proximity to the greatest of lakes — our inland sea. Just like a piece of fine art, you cannot truly appreciate this majestic lake until you move in closer. At Bluefin Bay, we bring you closer to the water, so you can get closer to each other. Combine this with the warm and friendly hospitality, award-winning restaurants, and spectacular views and you understand why so many dream of owning a vacation townhome in this very special place. In essence, at Bluefin Bay, you live the lake. Fore more information about owning at Bluefin Bay, contact Eric Frost at 218-663-6886.
7192 West Highway 61 | Tofte
1-800-BLUEFIN
From simple to luxurious, Lutsen Resort has a variety of lakeside vacation homes along the beautiful North Shore of Lake Superior available for purchase.
Owners have access to the amenities of Historic Lutsen Lodge, complete with restaurant, pub, pool, whirlpool, sauna and a game room, with charming, Scandinavian-style ambiance.
5700 West Highway 61 | Lutsen
800-258-8736
Nestled in the Sawtooth Mountains along the North Shore of Lake Superior, Caribou Highlands is the premier Lutsen area resort. At Caribou Highlands, vacation home living is everything you hoped, with a host of extras you've only dared imagine possible. A welcoming Minnesota condominium, townhome or the newest–Poplar Ridge Home–maintenance free and perfectly appointed for your arrival, is a vacationer's and home owner's dream alike.
371 Ski Hill Road | Lutsen
612-867-2943
Terry Backlund is your "Local Connection" when it comes to finding the Grand Marais home of your dreams. Call or check out our website for more information and let's get started today!
| Grand Marais
218-387-1501
East Bay Suites is a Grand Marais, Minnesota hotel resort sitting in the heart of it all: on the edge of Lake Superior, at the base of the Sawtooth Mountains, a short drive from the pristine Boundary Waters Canoe Area and world class Superior Hiking Trail, and just steps from your favorite local shops and restaurants in the center of the quaint harbor village of Grand Marais.
Call Lavonne for more information.
21 Wisconsin Street | Grand Marais
612-867-2943