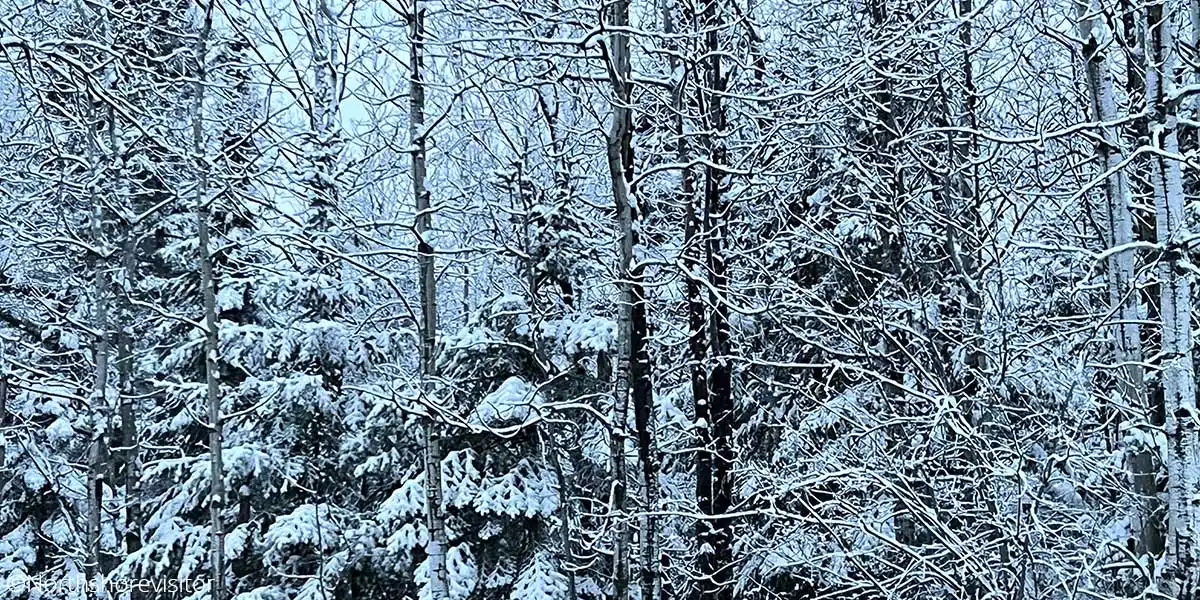 trail reports and trail conditions for the shore
From Thanksgiving until Easter [or later] you can find weekly trail conditions and trail reports. Find out about recent snowfall, trail conditions and suggestions for where to ski, snowshoe, snowmobile plus links to the weather and forecasts. Snow varies from less near Lake Superior, where the big lake keeps temps slightly milder to more as climb the ridgeline to most when you go over the ridge.
How Long is Winter?
Snowfall begins in October, coming and going and usually beginning to stick late in November. Lutsen Mountains typically is open Thanksgiving weekend with a few runs and cross country skiers get their first runs in on the Onion River Road in Lutsen and along the Central Trail system up the Gunflint.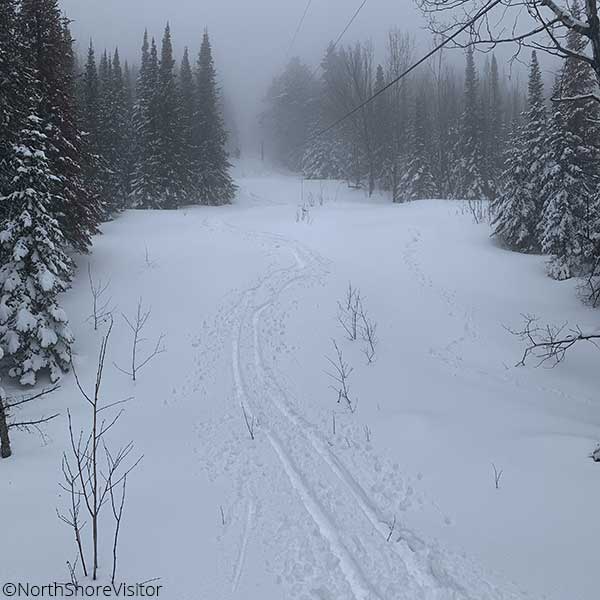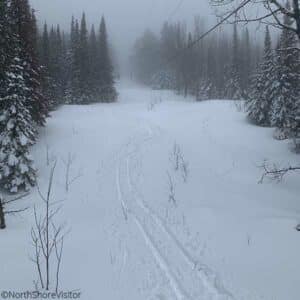 An excellent season!
Monday, April 17
Some early warm weather has wrapped up the season for the rest of the shore's trails. 
We had an excellent season with snow totals ranging from 120″-150″.
Although ski, snowmobile, and snowshoe trails are now closed and the snow is going fast, there are a whole range of excellent summer activities available on the North Shore.
See you next winter.   
Photo is from midwinter near Pincushion Mountain.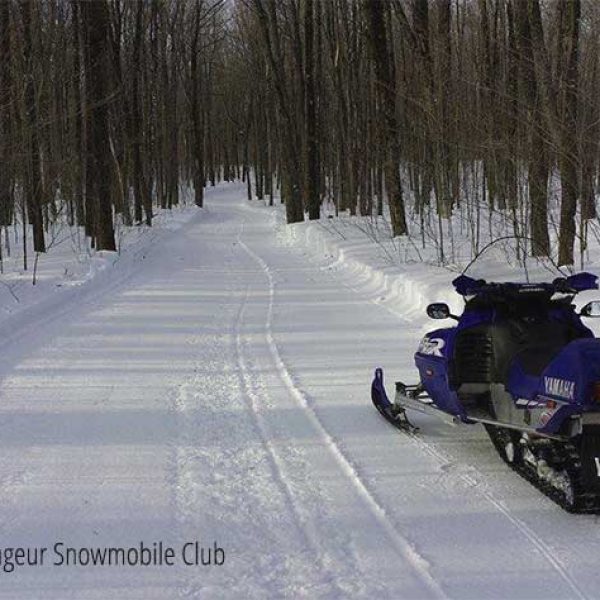 Two Harbors Voyageur Snowmobile Trails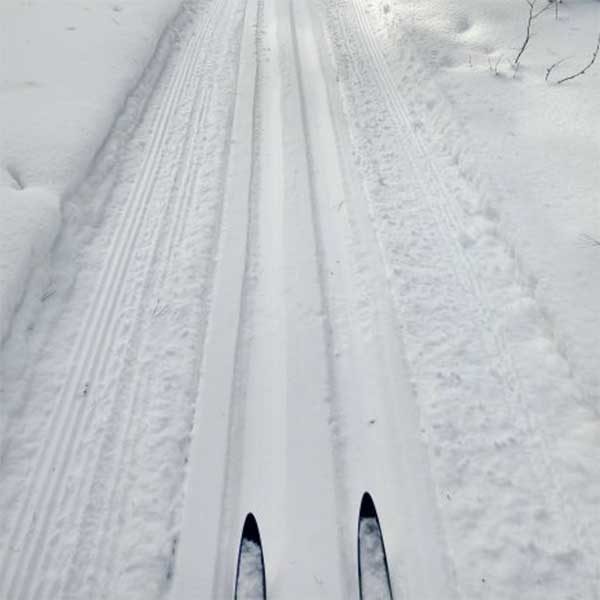 Flathorn Gegoka Ski & Fat Bike Trails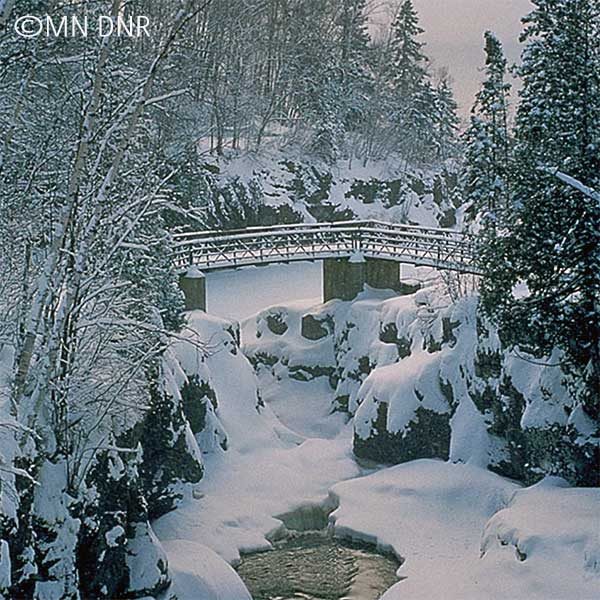 Temperance River State Park Trails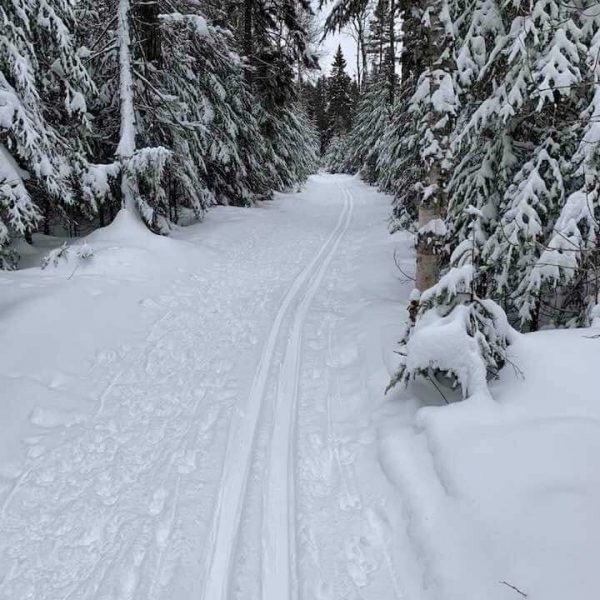 George Washington Pines Ski & Snowshoe Trail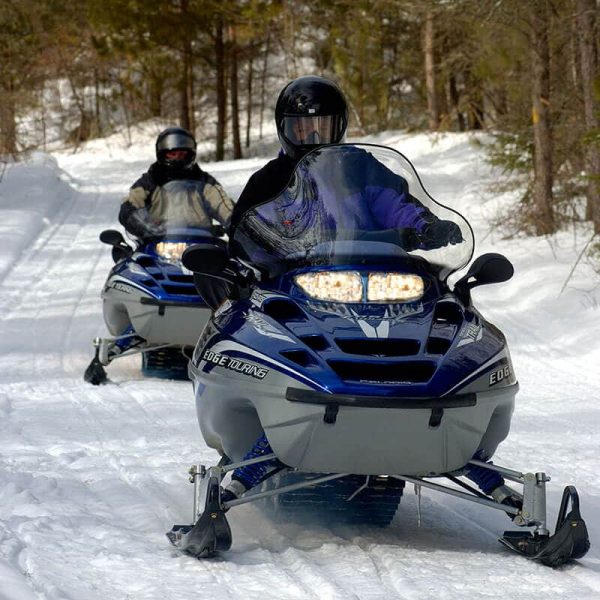 Grand Portage Snowmobile Trails