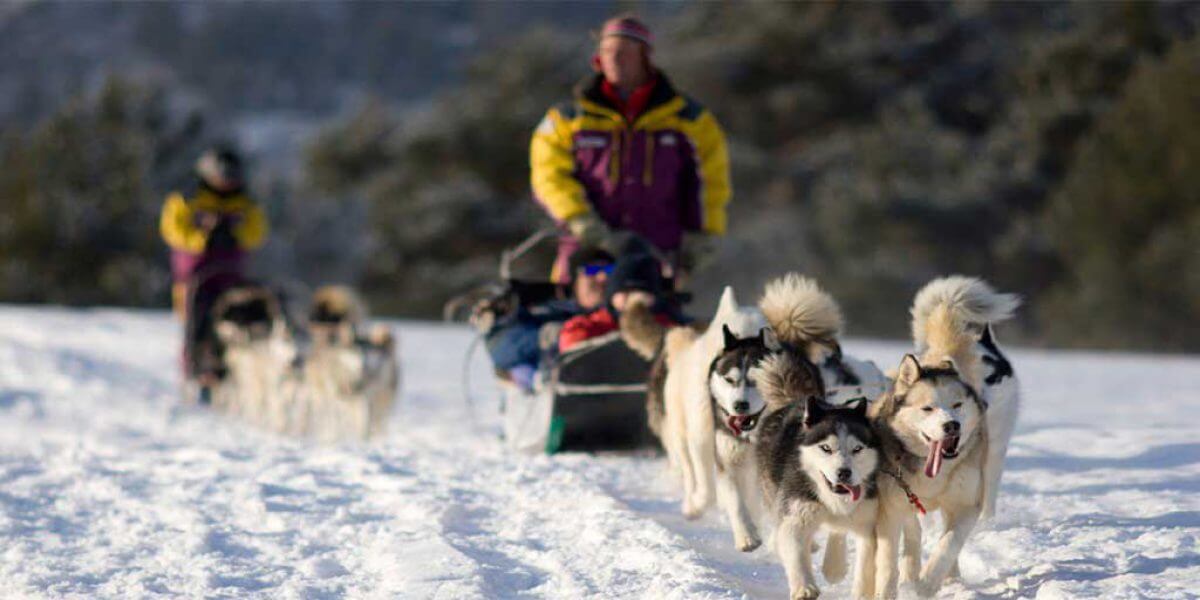 dog sledding on the north shore mn
Hark back to the days when the only reliable winter transportation was a pack of dogs and a wooden-runnered sled. Dog sledding is kept alive today through a small group of mushers. Some folks have a half-dozen dogs and a sled for their own enjoyment. Others maintain a kennel and offer dog sled rides or compete in such races as the John Beargrease and Gunflint Mail Run contest held each winter.
Dog sled rides have you in the sled with the musher on the back and dog pack in the front, gliding through the woods and over ice-bound lakes. This singular winter sport is perfect for avid outdoor enthusiast, the not-so-sure-about-winter visitor, young and old alike.
To plan your ride, visit one the mushers below. Read their tips – you will want to dress warm and consider sunglasses or goggles.
An adventure fit for the whole family! Enjoy the snow and tall trees via sprint sled dog power at 12-20 mph. We're located 20 miles North of Downtown Duluth and 20 miles West of Two Harbors.
6838 Pequaywan Lake Rd | Duluth
218-721-2571
Our tours are offered 7 days a week. While advanced reservations are available on line and via phone up to 72 hours in advance, holidays and weekends fill fast so be sure to book early. Positive Energy offers high quality, hands on dog sledding experiences with small group sizes! Our comfortable sleds carry 1-2 adult passengers, 1 adult and 1-2 children, or up to three children.
4757 Datka Rd | Duluth
218-428-5990
Full and partial day trips, specializing in 'mush' your own dog team! Overnight camping trips and daily fishing trips into the BWCA available. One hour trip is most popular. No experience required....We guarantee smiles!
2719 Clark Rd | Two Harbors
218-834-6592
gunflint mile 25.9 + 0.9 miles from Gunflint Trail
Each mushing trip will be a 45 minute experience. Trips will go out 6 times a day at 10 AM, 11 AM, 12 PM, 1 PM, 2 PM, 3 PM.
Other trip lengths and experiences may be possible with special arrangements
124 E Bearskin Rd | Grand Marais
800-338-4170
gunflint mile 43.6 + 0.6 miles from Gunflint Trail
Climb aboard our Amish Pioneer box sleigh pulled behind our friendly Clydesdales, Heather and Hannah and you'll feel like you've stepped into a magical winter scene in a snow globe. Our sleigh can seat up to 10 (plus the drivers), so bring your friends and family.
Or, choose the private sleigh for 2-4 people. The intimate size of the sleigh travels further into the woods where you are more likely to see native wildlife! Some of the wildlife you may see include snowshoe hare, fox, Canadian lynx, and maybe even moose!
New! This winter Gunflint Lodge is offering sleigh rides!
143 S Gunflint Lake Rd | Grand Marais
800-328-3325
Points Unknown offers unique, off-grid dog sledding experiences that are educational in nature. Our dogs are highly trained and socialized and are members of our family. They prefer to live outside in their large kennels but are not strangers to the house. We love our dogs and our lifestyle in Minnesota's north woods with them and want to share that with you.
82 Irish Creek Road | Hovland
218-370-0283
john beargrease sled dog marathon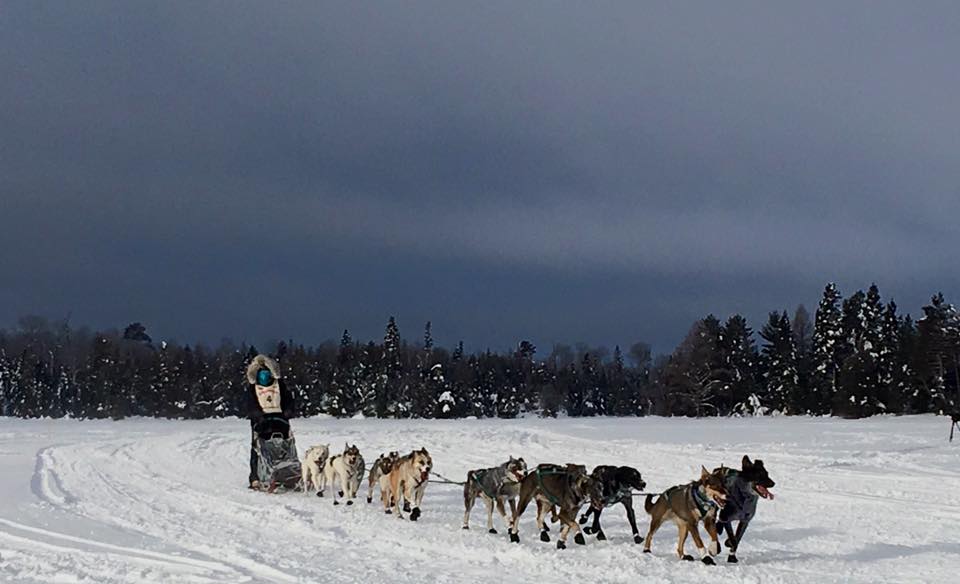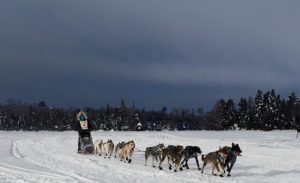 John Beargrease, the son of a Chippewa Chief, is most remembered for his legendary mail delivery runs. From 1887-1900 he hiked, sailed, rowed, and during the winter, traveled by dog sled, delivering the mail up the North Shore between Two Harbors and Grand Marais. The John Beargrease Sled Dog Marathon, a dog sled race along Lake Superior's North Shore commemorates the life of John Beargrease. It is a tribute to his memory and a celebration of life along the North Shore.
gunflint mail run sled dog race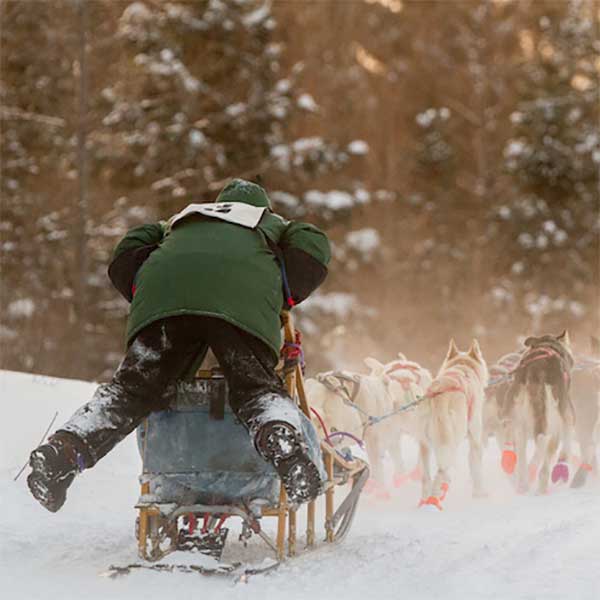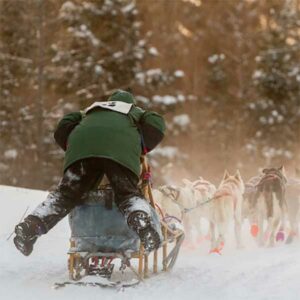 The very northeastern tip of Minnesota is Cook County, a land blessed with stunning beauty. We have Gichigami. And glacially sculpted boreal forests. And an immense network of lakes and streams. And cold weather. And snow. We are blessed with cold weather and snow here. It is in this land of remote beauty that dog sledding became a way of life. And it is this way of life that we celebrate with the Gunflint Mail Run Sled Dog Race.
The Gunflint Mail Run Sled Dog Race is a continuous race consisting of two legs of equal distance, separated by a mandatory layover. There are two classes in the race: a 12-dog, 110-mile race and an 8-dog, 70-mile race. Come visit us in Cook County, Minnesota on the second full weekend in January to experience this spectacular race.
The Gunflint Mail Run is in cooperation with and under a Special Use Permit from the U.S. Forest Service.