Art Along the Lake: Fall Studio Tour
Date: September 22, 2023 - October 1, 2023
Time: All Day
Location: cook county
Event Description
Fall in Cook County is a time of tumultuous beauty, so take some time to explore the colors and meet artists during the annual Art Along the Lake: Fall Studio Tour!
Stops include home studios as well as galleries with guest artists.
Jason Trebs | Handmade functional pottery for use in your home.
Julie Arthur | Wifman Weaving | Wifman Weaving is a studio filled with yarns, looms, and all the tools of the trade. Guest Artists: Bonnie Gay Hedstrom, Fiber; Jayne Richards, Mixed Media.
Greg Mueller | Mueller Studio | Mueller Studio works in sculpture, metal fabrication and public art.
Sharon & Steve Frykman | Frykman Art Studio | Sharon & Steve's art is an exploration in glass, metal, wood and stone. Guest Artists: Brittany Foster, Silver Jewelery; Beth Homa Kraus, Basket Weaving; Maxene Linehan, Multimedia Collage; Natalie Sobanja, Clay Vessels.
Mary & Jim Sannerud | Sannerud Studios | Mary works with wool creating felt, rugs, runners, scarves and more inspired by the felt making traditions of central Asia. Jim designs and makes furniture, chairs and sculpture inspired by the woodworking traditions of Scandinavia.
Mary Bebie | Mary Bebie Art Glass | Stunning structural and functional fused glass with Lake Superior elegance. Guest Artist: Maggie Anderson, Porcelain Pottery.
Rebecca Garret | The Wilder Woodshop | Woman-owned-and-operated woodshop featuring chevron cutting boards, northwoods-inspired cribbage boards and other functional wood art.
Kim Knutson | Jezibel Bleu Textile/Fiber | Jezibel Bleu plays with fibers and textiles creating fine art, wearables, fabric yarns and trinkets. Guest Artists: Rae Kessler, Watercolor; Misha Martin, Natural Dyed Wearables; Cree Orth, Drawing and Prints; Jennifer Sholas, Author.
Nan Onkka | Nan Onkka Prints | Nan creates multicolor woodblock prints inspired by the northwoods. Guest Artists: Marybeth Garmoe, Handmade Brooms; Cooper Terns, Wooden Bowls.
Jeanne Hedstrom | Paintings in oil relating to the northern landscape.
North House Folk School | North House Folk School teaches traditional crafts and offers artisan residencies. The school store features handcrafted pieces from both local and international makers.
Paula Gustafson | Paula Gustafson Studio | Plein air and studio paintings influenced by the north shore's water and rock. Guest Artists: Linda Ricklefs Baudry, Pastel Paintings; Donna Karnuth, Carvings
Betsy Bowen | Betsy Bowen Studio | Hand-printed (on site) woodcuts, illustrated books, cards and calendars.
Studio 21, Grand Marais Art Colony | Showcasing the work of our alumni and artists. Featured Artists: Adrea Beres; Allison Healy; Catherine Meier.
Upstate MN | Offering contemporary items created by smaller makers, designers and artists from Minnesota and beyond. Featured artists: Rachel Rae Klesser, Mixed Media/2D Painting; Allison Healy, Illustrator; Billy and Barry Larson, Rocks and Jewelry.
The Big Lake | An approachable art gallery and gift shop that reflects the unique beauty and culture of the North Shore and Lake Superior.
Sivertson Gallery | A destination gallery on the North Shore proudly exhibiting the work of over 60 regional artists. Featured Artists: Jeff Boutin, Oils; Lori Franklin, Oils.
Nancy Hemstad Seaton | Nancy's fused glass and watercolors capture the spirit of the woods and the water surrounding her home on Hungry Jack Lake.
Andy Ness | Andy Ness Studio | Andy is a painter and printmaker whose abstract compositions rely heavily on spontaneity, play and happenstance.
Hannah Palma Laky | Hannah Palma Ceramics | Vessels with a spirit, made on the shores of Superior, awakening your soul to connect with nature's magic.
Jo Wood | Jo Wood Bead Art | Hand-stitched seed beads on felted wool. Guest Artists: Meadow Adams, Nature Photography.
Neil Sherman | Neil Sherman Studio | Representational landscape paintings and solar plate etchings.
Dan & Lee Ross | Stone, clay, glass and mono-prints on Lake Superior.
Nancy Carlson | Studios North | Guest Artist: Terry Hayes.
Gina Adams | Birds on a Cup| Guest Artist: Terry Lewis.
Lou Pignolet | Lou Pignolet Bowls | Lou makes artistic bowls on a lathe from local wood including ones from rare aspen burl wood with Lake Superior agate figuring.
Marcie McIntire | Ningii-Ozhitoomin Ojibwe Art Gallery | Traditional floral-based Ojibwe beadwork.
Additional Info
Categories: No Categories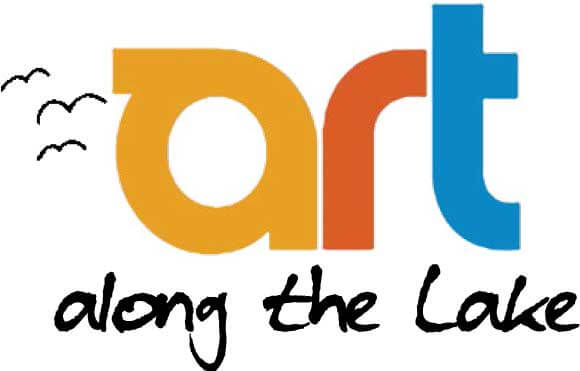 Location