Bill Bally Blacksmith Shop open & demo
Date: August 4, 2023 - August 5, 2023
Time: 1:00 pm - 4:00 pm
Location: Bally Blacksmith Outdoor Demonstration Area
Event Description
Bally Blacksmith Shop was built in 1911 and has housed three generations totaling 98 years of Bally blacksmiths. Three generations of the Bally family worked as blacksmiths. Sam Bally, whose skills were crucial to the lumber industry, arrived in 1903 to work for a sawmill. In 1911 he started his own business and built the long-standing Bally Blacksmith Shop that we see today.
Upon Sam's passing, the family business went first to his son William (the "Bill" that is painted on the front of the shop) and then to Albert, an electrical engineer and army veteran. He eventually passed the shop to his son Bill. Bill and Albert worked at the shop together for decades, and it was a very active site until the 1990s.
The metal Forest Service building behind the shop was added to the site in the 1960s. Bally's has been on the National Register of Historic Places since 1986. The Cook County Historical Society acquired the building in 2013.
Blacksmith Shop Hours
August 4-5, 1-4pm with demos on August 5
Additional Info
Categories: No Categories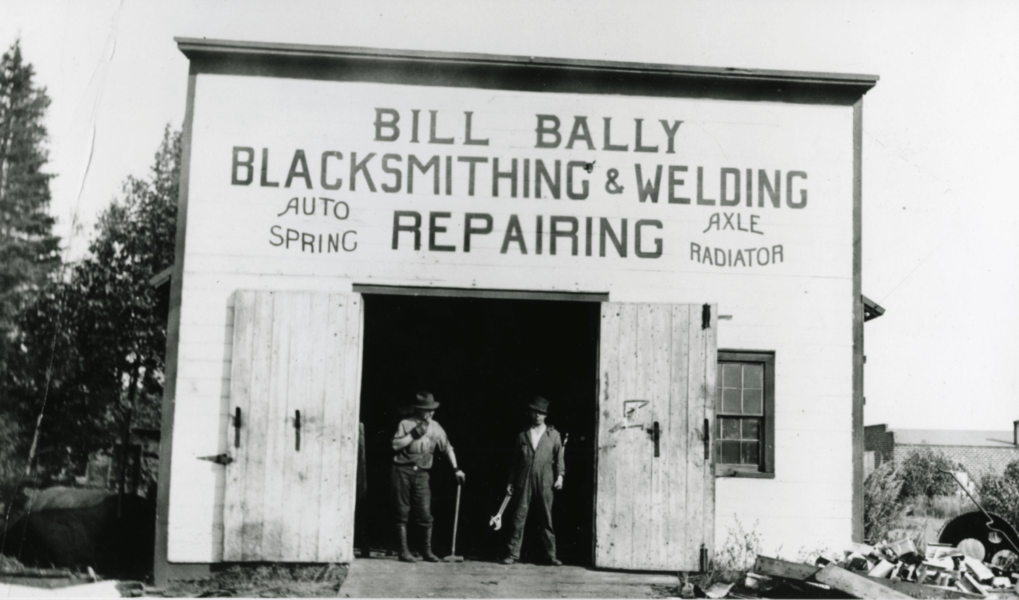 Location