Draconids Meteor Shower
Date: October 8, 2023 - October 9, 2023
Time: 10:00 pm - 3:00 am
Location: North Shore
Event Description
The Draconid meteor shower has staged some dramatic outbursts in the past but nowadays its show is far from extravagant. In recent years the Draconids have been relatively quiet, producing few meteors and no noticeable outbursts of activity.
The shower is active between Oct. 6-10, peaking around Oct. 8-9. Viewing conditions are favorable this year as the moon will only be 19% illuminated.
The Draconids are caused by Earth passing through debris — bits of ice and rock — left behind by Comet 21P/Giacobini-Zinner as it hurtles through the solar system, passing Earth once every 6.6 years, according to NASA Science.
Additional Info
Categories: No Categories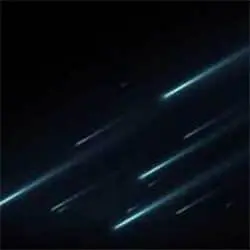 Location