Eta Aquarids Meteor Shower
Date: May 5, 2023 - May 6, 2023
Time: 11:00 pm - 5:00 am
Location: North Shore
Event Description
The Eta Aquarid meteor shower is active between Apr. 15 and May 27 and peaks on May 5-6. The maximum rate for shooting stars in a clear sky will be about 50 per hour, according to Cooke. These fast meteors travel across the sky at about 42 miles (67 kilometers) per second, according to AMS.
Even though the moon is 100% illuminated at the time of the shower's peak, the Eta Aquarids are not to be missed due to the possibility of a significant outburst. According to Cooke, the potential outburst will be caused by particles ejected from Comet Halley in 390 BC and meteor rates could be over two times the norm, that's a ZHR of around 120!
These chunks of space debris come from a celestial icon: Halley's Comet. The Eta Aquarid meteor shower is categorized as a strong shower and is best viewed from the Southern Hemisphere or close to the equator. Folks in some northern latitudes, however, can also observe them.
Additional Info
Categories: No Categories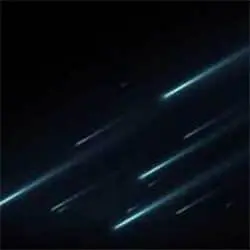 Location