Letteracy Deck
Date: August 7, 2023
Time: 1:00 pm - 5:00 pm
Location: Lake Superior Trading Post
Event Description
Enjoy a free, fun, family activity of writing or drawing a post card or letter at the new Letteracy Deck on Lake Superior in downtown Grand Marais, on the harbor side of Lake Superior Trading Post.
We are new letter writing park and kindness commons right next to the lake.
We welcome all to reflect and connect and revel in the majesty of Lake Superior from the best view in town–free!
All supplies are there for you, free stamps too!
Fridays-Wednesdays 1 p.m. to 5 p.m., August 21-September 11
Additional Info
Categories: No Categories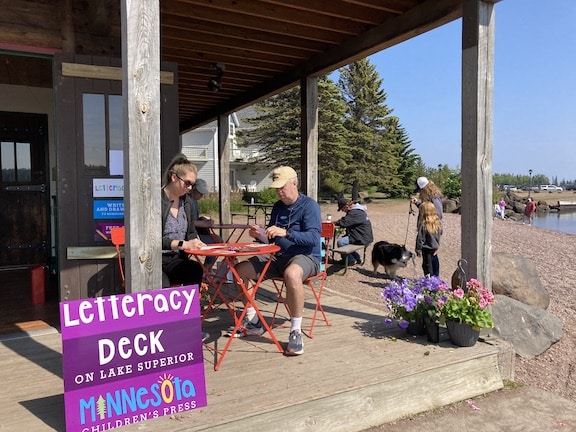 Location