Lyrids Meteor Shower
Date: April 22, 2023
Time: 8:00 pm - 11:45 pm
Location: North Shore
Event Description
The Lyrid meteor shower is a medium-strength shower that's active between April 16-25 each year, according to the American Meteor Society (AMS). It will peak on the night of April 22 into the early morning of April 23, displaying about 18 meteors per hour in a clear sky.
The moon will only be 9% full, so it won't interfere with your observations. The radiant of the Lyrids will be high in the northern hemisphere's sky during the near-dawn hours.
The radiant will be between the constellations Lyra and Hercules. The bright star Vega is part of Lyra, so you can also look for it to get a good idea of where the radiant for the Lyrids will be.
Viewers should have a good view of the meteor shower for the three days around the shower's peak, according to AMS.
Astronomers think the source for all the space bits that create the Lyrid meteor shower is Comet Thatcher. The Lyrids have been viewed by different cultures for the past 2,700 years, according to NASA.
Additional Info
Categories: No Categories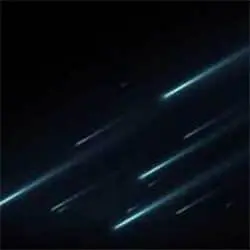 Location