Moose Madness 2023
Date: October 20, 2023 - October 21, 2023
Time: All Day
Location: Downtown Grand Marais
Event Description
Moose Madness Family Festival
The Moose is Loose in Grand Marais during the annual Moose Madness Family Festival! This annual event is the ultimate family-focused celebration of all things moose. Enjoy the outdoors and learn a few facts about our celebrated mascot along the way with activities, scavenger hunts, quizzes and more.
Moose Medallion Hunt Oct. 20-21
For the sleuths in the crowd, the Grand Marais State Bank Moose Medallion Hunt is a hoot.
Meet Murray The Moose Oct. 20-21
Come say hi to our beloved mascot, Murray the Moose, who will make appearances and take photos with fans at these times and locations:
3-3:30 p.m., Friday, at the Visitor Information Center.
11-11:30 a.m., Saturday, at World's Best Donuts.
Murray Says Oct. 21, 1 P.M.
Kids can join the one and only Murray the Moose in Harbor Park on Saturday, Oct. 21, from 1-1:30 p.m. and play our version of Simon Says with views of Lake Superior and the Grand Marais Lighthouse in the background. Be the last contestant standing and take home the top prize!
Take a Moose-Safari
Exploring the boreal forest by foot and boat is the best way to find moose, but you can also take a drive through prime moose habitat with our moose driving routes. Ranging from 1-2 hours, these driving routes will give you an opportunity to find our favorite animal in the wild. Even if you don't see a moose, you'll enjoy scenery that cannot be beat!
Additional Info
Categories: No Categories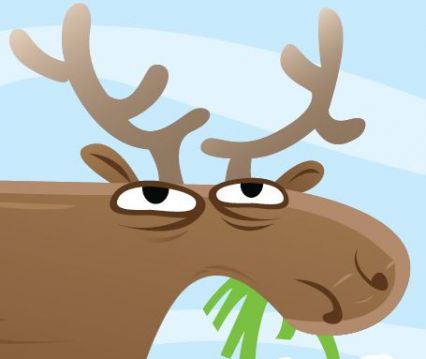 Location