World's Shortest Parade (but so festive!)
Date: November 24, 2023
Time: 5:30 pm
Location: Downtown Grand Marais
Event Description
Oh Ole Night Parade & Fireworks
It's a festive Scandinavian time of year! Head to downtown Grand Marais for the annual community holiday parade. We are continuing our theme of "Oh Ole Night," celebrating our Scandinavian heritage. (That's Ole as in Sven & Ole's!)
The parade starts at 5:30 p.m., from the Senior Center parking lot on South Broadway, and will make two loops along Broadway, up Wisconsin Street, turning at 1st Ave and back around to Broadway. On the second loop we'll end up at Harbor Park for the Tree Lighting ceremony!
To participate in the parade, just line up in the Senior Center parking lot on Broadway by 5 pm: walkers, jugglers, winter bikes, four legged furry animals, decorated vehicles and trailers are ALL welcomed and encouraged! After the tree lighting, there will be fireworks!
Following fireworks, Murray the Moose will be taking photos with attendees at the holiday tree.
At 6 p.m., tune in to WTIP's special one-hour program, Oh Ole Night: The Radio Special!
---
Additional Info
Categories: No Categories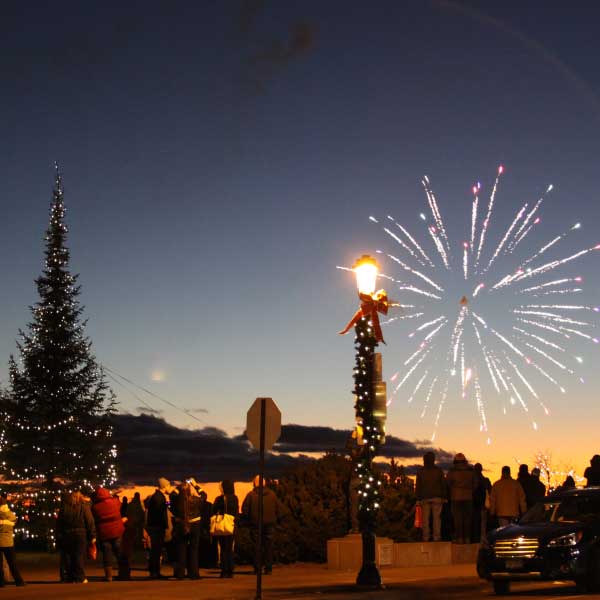 Location