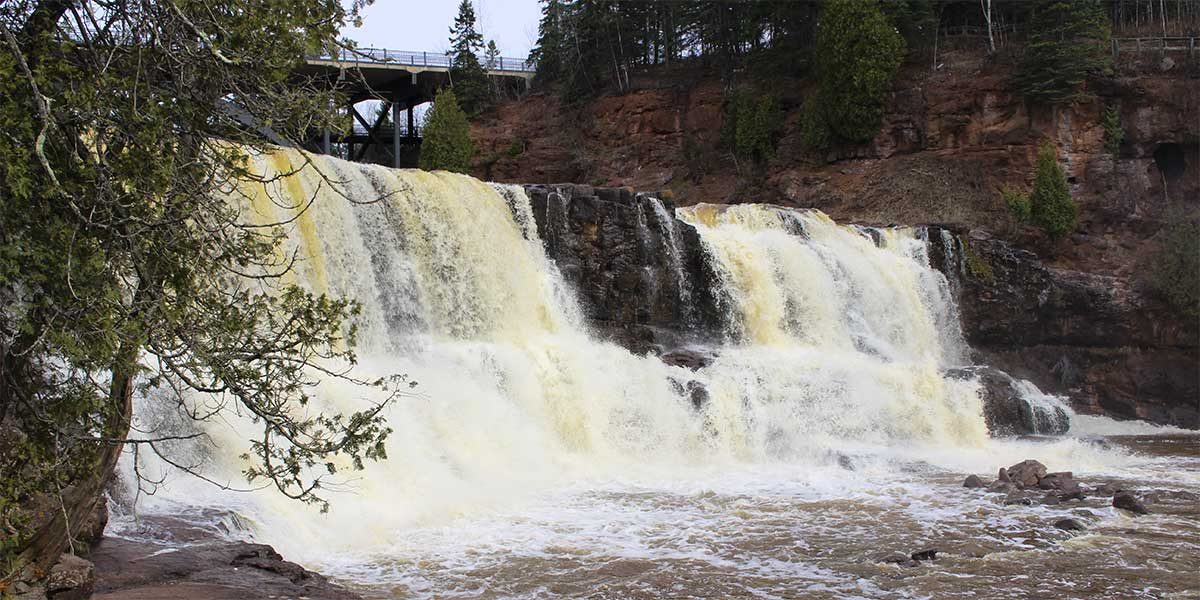 Gooseberry Falls Cabins & places to stay
That little burg just to the south of the state park is Castle Danger and it offers up a nice little selection of lakeside lodging. Gooseberry lodging choices include a full-service resort and a variety of cabins and cottages. If you can't get enough of Gooseberry State Park, this is the place to stay; perfect for hikers, Gitchi Gami bikers and cross country skiers, too!
Refresh, relax, restore, reconnect… this is what awaits your arrival at Grand Superior Lodge on Lake Superior.
Our grand and luxurious authentic log resort hugs the shore of this inland sea amongst aged pines and mature birch and aspen. It is classic "Northern Minnesota" in its north woods location and all of the cabins, log homes, lodge rooms and lakeside suites surround you in a charmingly warm, north woods décor. But don't think rustic…you'll find all modern conveniences here.
2826 Minnesota 61 | Two Harbors
800-627-9565
Seasonal and year-round 2-bedroom modern cabins on Lake Superior near Gooseberry Falls State Park. Great shoreline location with pebble beach. Features wood burning fireplaces and equipped kitchens. Non-smoking.
3067 East Castle Danger Road | Two Harbors
218-834-4303
Looking to go camping at Gooseberry Falls? The seasonal campground features
open late spring - October
no electric sites
69 drive-in sites (40′ RV length limit)
3 pull-through sites
2 handicapped accessible sites
3 tent-only group sites, each up to 50 people
1 kayak site on the Lake Superior Water Trail
Firewood and ice [seasonally] are sold at the park
Seasonal flush toilets and showers; year-round vault toilets
A seasonal dumping station
Pets are welcome in Minnesota's state parks, as long as they are kept on a leash six feet or shorter and are personally attended at all times. Only service animals are allowed in state park buildings, lodging, cabins, camper cabins, yurts, tipis, on tours, or in beach areas.
3206 MN 61 | Two Harbors
218-595-7100
69 drive-in sites [no electric/many wooded] with 3 pull-through, 40' RV length limit; 4 accessible sites near accessible restrooms.
1 first-come, first-served kayak site ONLY for campers paddling the Lake Superior State Water Trail.
3 group sites [tent only; shared parking; rustic toilets; potable water nearby]
Seasonal accessible showers and flush toilets, and dump station. Accessible flush toilets in visitor center and vault toilets open year round.
Firewood for sale at campground in summer and visitor center in winter; ice for sale seasonally at campground.
3206 Highway 61 East | Two Harbors
866-857-2757