Author Talk with Larry Weber
Date: August 12, 2023
Time: 5:45 pm - 7:30 pm
Location: Drury Lane Books
Event Description
With Larry Weber discussing 365 Days of Nature: Backyard Almanac
Larry Weber guides you through the natural world with this book, one day at a time. His day-to-day excursions into the great outdoors help you to know exactly what's happening seasonally in the Great Lakes and New England regions.
Fascinating nature essays for each and every day of the year are paired with professional illustrations. Naturalist Sparky Stensaas provides more insights through his color photographs and detailed captions.
A "photo edition" of Larry's Backyard Almanac, this daily companion will surely be your go-to reference for what's happening in your backyard and beyond. Book Features Day-by-day phenology for all 365 days of the year.
The information presented in this book is applicable to the Upper Midwest and Northeast—from Minnesota, Wisconsin, Michigan, and Ontario to New England and New York.
Free and open to the public.
Additional Info
Categories: No Categories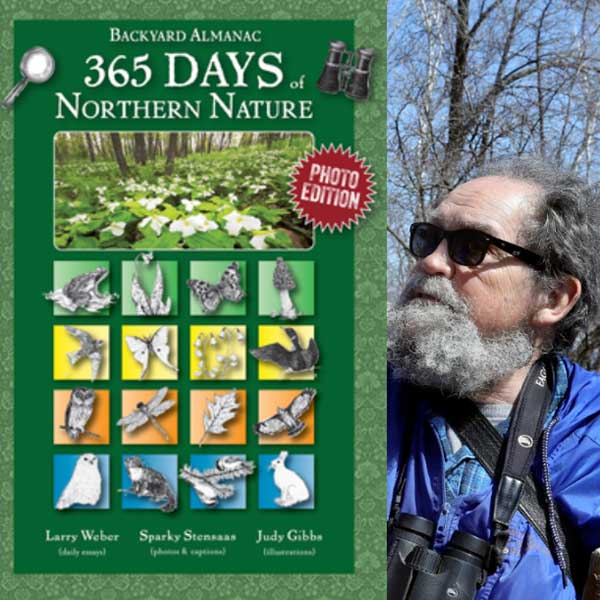 Location