Gunflint Mail Run
Date: January 7, 2023
Time: All Day
Location: Trail Center Lodge
Event Description
The very northeastern tip of Minnesota is Cook County, a land blessed with stunning beauty. We have Gichigami. And glacially sculpted boreal forests. And an immense network of lakes and streams. And cold weather. And snow. We are blessed with cold weather and snow here. It is in this land of remote beauty that dog sledding became a way of life. And it is this way of life that we celebrate with the Gunflint Mail Run Sled Dog Race.
The Gunflint Mail Run Sled Dog Race is a continuous race consisting of two legs of equal distance, separated by a mandatory layover.
There are two classes in the race: a 12-dog, 100-mile race and an 8-dog, 65-mile race. Come visit us in Cook County, Minnesota to experience this spectacular race.
Additional Info
Categories: No Categories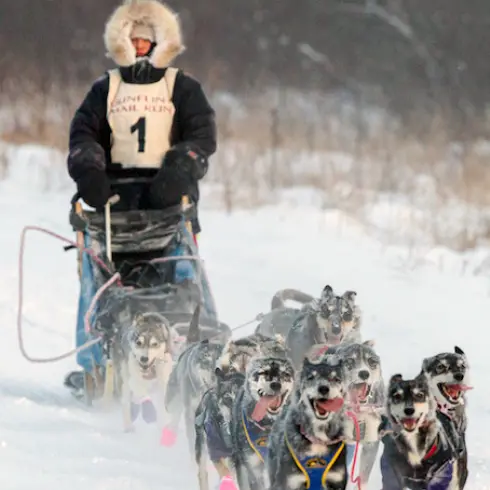 Location