July 31, 2021 - August 4, 2021
All Day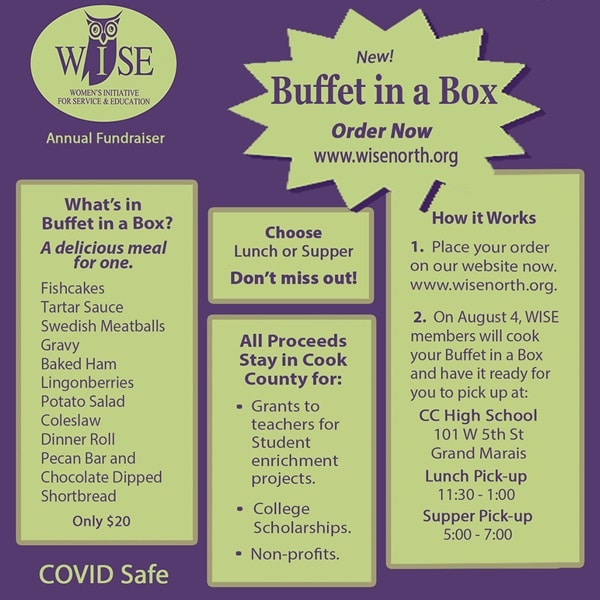 WISE Fisherman's Picnic Buffet in a Box
Cook County High School | Grand Marais MN
Buffet in a Box is a meal for one that has our famous Lindquist fishcakes, Swedish meatballs with Spry gravy, baked ham, potato salad, dessert bBars, and more. It is our Covid-safe alternative to the buffet we normally have at St. John's Church Hall.
Order on our website now for pick-up on Wednesday, Aug 4, at the Cook County High School.
Lunch pick-up is from 11:30 – 1:30. Supper pick-up is from 5:00 – 7:00.
The food is made by WISE members. Proceeds go to Cook County schools for grants teachers request to provide enrichment programs for students that they would otherwise not be able to afford, two $1,000 college scholarships for graduating Cook County seniors, and Cook County non-profit organizations.
WISE was previously the Lioness Club. We are continuing the tradition of having a buffet the Wednesday before the start of Fisherman's Picnic that has existed for decades.
July 31, 2021
10:00 am - 9:00 pm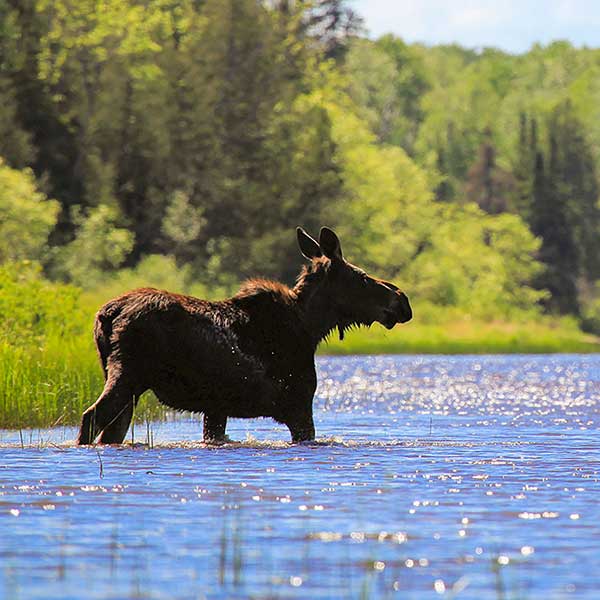 July 31, 2021
8:45 pm - 10:00 pm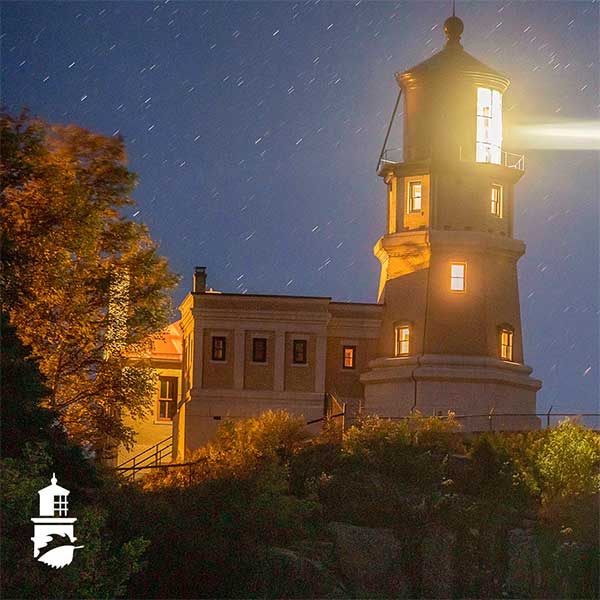 Split Rock Lighthouse will be lit
Split Rock Lighthouse | Two Harbors MN
In conjunction with a special presentation and celebration at Split Rock, the lighthouse will be lit.
The event celebrates Lee Radzak's new book, The View from Split Rock: A Lighthouse Keeper's Life. Lee was the former Split Rock site manager for 36 years.