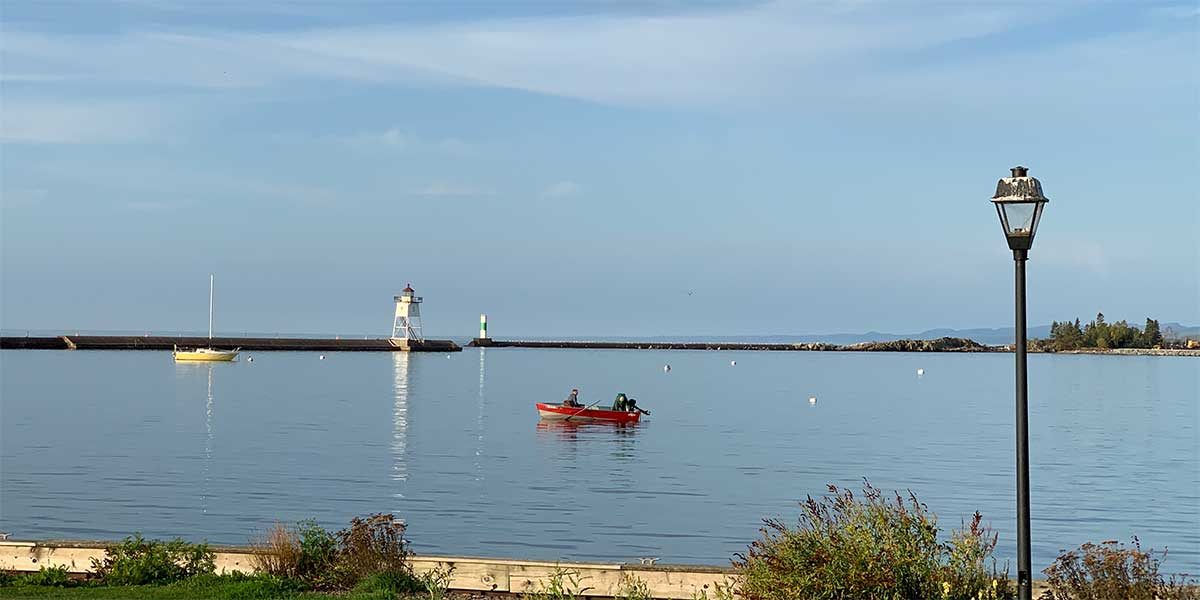 Grand Marais, MN Hotels & Lodging
Discover Grand Marais Hotels, Motels, Cabins, Cottages, & Condos
Grand Marais, Minnesota is basically one big resort; you've got multiple shopping and dining options, amenities throughout town, and you can walk everywhere! Lake Superior is out your front door and the Superior National Forest out back.
Looking for the quintessential North Shore tourist town? Stay in one of the following Grand Marais, MN lodging options!
Here is a complete list of Grand Marais Lodging Grand Marais cabins, cottages, motels, and hotels.
Find additional Grand Marais lodging choices here:
Find moredetails about the village of Grand Marais here:
/ Hotels / Motels / Cabins
This award winning lakefront hotel offers a variety of richly-appointed guest rooms ranging from rooms with a king or two queen beds, to mini suites, up to our luxurious Renewal Steam Suite featuring a walk-in steam shower, whirlpool, fireplace, and dramatic lakefront view.
Enjoy a delicious complimentary hot breakfast served in the fireside great room, lobby bar & bistro featuring wine on tap and a selection of local beers served with light menu items, and a newly renovated whirlpool and fitness center.
Most rooms offer a spectacular lake front balcony and guests can enjoy the private Lake Superior rock beach.
104 1st Ave E | Grand Marais
218-387-2240
Sitting in the heart of it all: on the edge of Lake Superior, at the base of the Sawtooth Mountains, a short drive from the pristine Boundary Waters Canoe Area and world class Superior Hiking Trail. Just steps from your favorite local shops and restaurants in the center of the quaint harbor village of Grand Marais.
East Bay Suites offers the perfect blend of outdoor recreation, unique shopping and culture, East Bay Suites has something for everyone: Studio, 1- ,2- and 3-bedroom condos complete with full kitchens, and fireplaces.
21 Wisconsin Street | Grand Marais
800-414-2807
Resorts / Hotels / Motels / Cabins
Check out these North Shore Favorites
upcoming events
May 26, 2023 – August 26, 2023
August 16, 2023
August 16, 2023
August 16, 2023
August 16, 2023
 
BECAUSE WORDS DON'T DO IT JUSTICE VIEW GALLERY