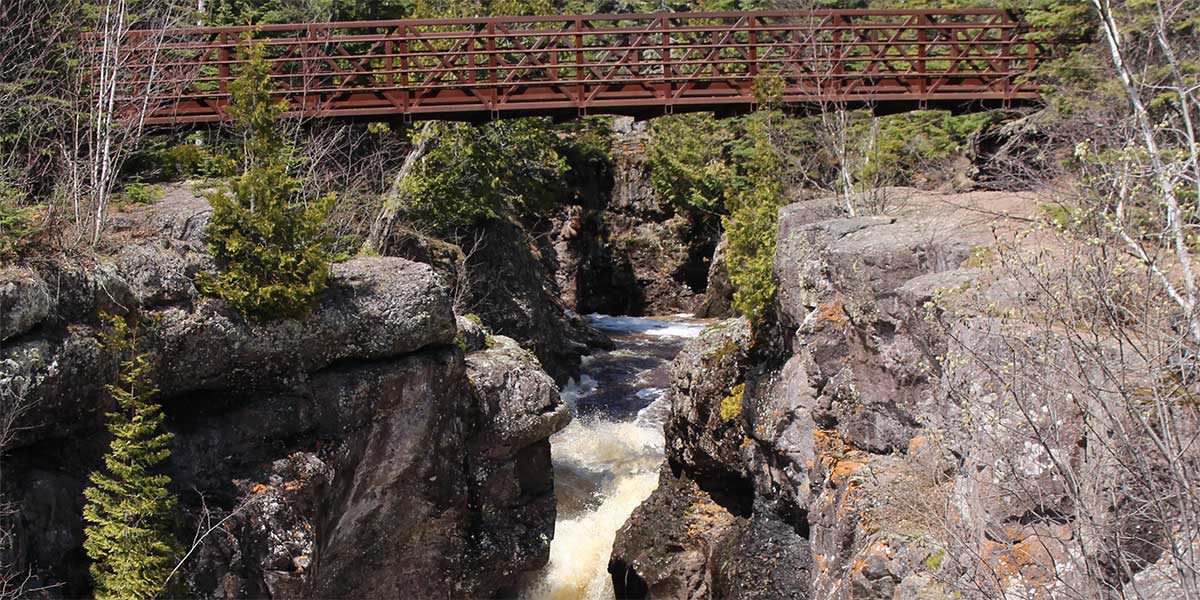 schroeder & tofte mn hotels, motels , resorts & cabins
For such tiny towns, Schroeder and Tofte lodging choices are nicely varied. Choose to stay on Lake Superior or inland. Pick from condos, cabins, small motels, a hotel, and full-service resorts. Looking to stay on the shore, but don't need a small town experience, this is your place. You still have a grocery store, a liquor store, a gas/convenience station, some nice shops and eating establishments. Lutsen skiing and golf is 10 minutes away, Temperance River State Park is right there and all kinds of trails are nearby.
Bluefin Bay on Lake Superior, Surfside on Lake Superior, and Temperance Landing make up our distinguished family of resorts. All are located in the Lutsen-Tofte area along Lake Superior's magnificent North Shore. Each resort offers breathtaking Lake Superior views, upscale lodging and resort amenities, warm and friendly hospitality, and unlimited access to the very best of Minnesota's North Shore.
No place brings you closer to Lake Superior – and closer to each other – than the Bluefin Bay Family of Resorts. Plan your North Shore vacation getaway now.
7192 Minnesota 61 | Tofte
800-258-3346
Welcome to Bluefin Bay, the premier Lake Superior resort where you'll experience up close and personal the very best Minnesota's North Shore has to offer. At Bluefin Bay, the outdoors offer access to the year-round playground that is the Lutsen-Tofte region, set against the backdrop of the Sawtooth Mountains and surrounded by the Superior National Forest.
The indoors are more enjoyable with upscale accommodations that include in-suite wood fireplaces, whirlpool baths, and breathtaking views of Lake Superior. Whether you select a stunning lakeside suite, multi-bedroom condo, or a guest room overlooking the ancient Sawtooth Mountains, you'll get a front row seat to one of nature's greatest shows. At Bluefin Bay, we bring you closer to the lake, and to each other.
7192 Minnesota 61 | Tofte
800-258-3346
Beyond the rugged beauty of Lake Superior's North Shore, embraced by lush green forests and sloping ledgerock, lies Surfside on Lake Superior. This luxurious waterfront resort boasts a collection of new coastal contemporary townhomes designed to captivate the senses and redefine relaxation.
Refined accommodations, warm and friendly hospitality, and all of the creature comforts and amenities you can imagine, including Waves of Superior Spa -- the North Shore's only destination spa. Enjoy four seasons of indoor relaxation and pampering and outdoor activities and adventure in one of Minnesota's most spectacular natural settings.
10 Surfside Drive | Tofte
877-361-7873
Spacious secluded log cabins overlook Cross River or Lake Superior; half-mile beach on 60 acres; 100 secluded and lakeshore campsites; gift shop; walk to cafe; river hiking trails. Open May into October.
We welcome pets of responsible owners. Pets are welcome but must be registered, may not be left unattended, and must be leashed at all times when outdoors. $10/stay for campers and $50 /stay for cabins.
19 Lamb's Way | Schroedeer
218-663-7292
Luxury Lake Superior Waterfront Townhomes
It begins the moment you arrive at Temperance Landing on Lake Superior. A delight and wonder at the beautiful natural surroundings, outdoor recreational opportunities, and the history and charm of Lutsen-Tofte on Minnesota's North Shore.
Minnesota 61 | Schroeder
877-723-6426
The AmericInn of Tofte is situated on Highway 61, only minutes away from world-class golf, hundreds of miles of hiking, biking and cross-country ski trails, snowmobiling, kayaking, canoeing and fishing.  We are proud to provide the amenities you want most starting with comfortable, quieter guestrooms featuring new 32" LCD flat screen TVs, cozy Serta® Perfect Sleeper Beds, and free hotel wide WiFi.  Wake up each morning to our free, hot, home-style AmericInn Perk breakfast.  Guest also enjoy our inviting indoor pool, hot tub and sauna.
7231 Minnesota 61 | Tofte