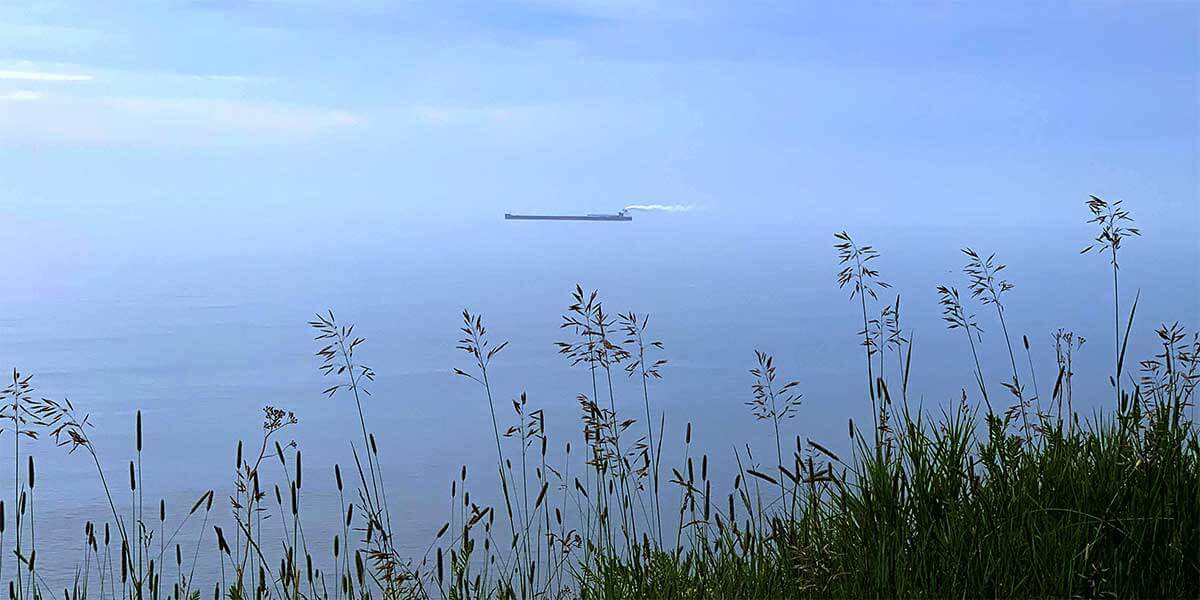 scenic 61 lodging: hotels, resorts, cabins & an inn
Scenic 61 is 'old Highway 61' and runs from eastern Duluth to the western edge of Two Harbors, right along Lake Superior.  For Scenic 61 lodging, you will find a number of mom-and-pop resorts with about a dozen cabins, a full-service resort and an inn. Scenic 61 is a ideal if you want to be on Lake Superior and near Duluth with a quieter feel.  
Inspired by traditional Scandinavian fishing villages, our North Shore cottages are tucked away in 40 acres of private woods, south of Two Harbors, MN, with 1,300 feet of Lake Superior beachfront shoreline. Our finely crafted cottages have exquisite interior design, highlighting the unique qualities of Lake Superior's incredible North Shore.
You are surrounded with opportunities to hike, bike, paddle, fish, ski and shop. Or just stay put and relax! You'll find a heated indoor pool, an all season outdoor Jacuzzi and an old fashioned, wood-fired Finnish Sauna. Our lodge serves as the resort's family room with a deck, covered porch, blazing wood fireplace, full-service restaurant and bar, library and friendly spaces for large and small gatherings
596 Larsmont Way | Two Harbors
888-687-5634
New owners! Ever wonder about those magnificent old homes in original neighborhoods? Stay in this 1904 beauty. Offering six clean, airy, well-appointed suites and a carriage house. Designed to the home, the accommodations are tasteful and comfortable, but not stuffy. This home is centrally located In Duluth a few blocks north of the Scenic Drive. Owner was a personal chef and the food is superb.
Breakfast and an evening reception included in all stays.
Text 218-310-5820 for fastest response to book!
2316 E 1st St | Duluth
218-728-1339
Surround yourself with year-round hospitality. We guarantee the beauty and mystique of "Gitche Gumee," the Native American name for Lake Superior, will refresh your spirit. Unwind in themed stress-free suites or in a private cottage - all creatively decorated with handcrafted woodwork, nature accents and hand-pieced quilts.
All the comforts of home are included –TV/DVD, charcoal grills, microwave, refrigerator, phone, wireless Internet, air-conditioning, private bath with tub and shower, ample linens, and either a deck or balcony overlooking three-season gardens, playground and bonfire pit.
8517 Congdon Boulevard | Duluth
218-525-4979
Twelve pristine cabins. Timeless setting. Conceived in the 1930s' and perched on the famously picturesque outcropping of Precambrian rock. Every sense agog as the jeweled, ever-dramatic waters of Lake Superior whisper, sing or howl the songs of the planet's greatest lake.
540 Old North Shore Road | Two Harbors
218-389-4522