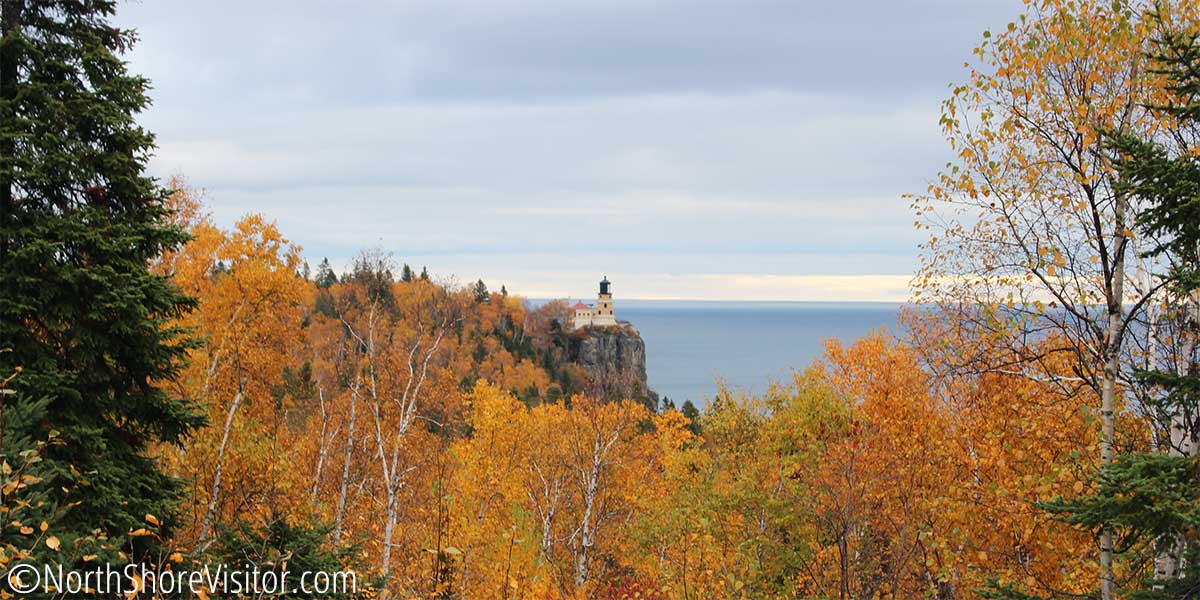 Late Season Fall Colors Hikes
As the maples fade and Lake Superior begins to cool, autumn comes to the lakeshore. A second fall color season runs the end of September through late October. Get the current fall color report. Yellow stains the treetops, creating a canopy over the birch and aspen, and the tamaracks shed gold needles amid the leaf litter. Flaming underbrush makes guest appearances in the company of brown grasses
The second season of color takes place along the Highway 61 corridor to about a mile inland. As the final colors subside, Superior rages, smashing steel blue waves against craggy basalt shorelines. Hugging the cost, 1000-foot oreboats take heed of waves that exceed 20 feet. November is the best month to wave watch. Read about infamous November shipwrecks on the big lake.
Itinerary Tips
If you are visiting the tail end of October and early November, you may find a number of eateries closed, so plan ahead.
Daylight hours diminish at a quick pace this time of year with sunrise after 7am and sunset shortly after 6pm. 
Traveling toward the west in the morning and the east in the afternoon keeps the sun at your back.
Get a general North Shore map to orient yourself. Trail maps are included in each description below.
The Best Three Late Season Fall Colors Hikes Itineraries
These four hikes provide a great state park sampler for this time of year. Looking for something longer? If you have two cars in your group, go with Wolf Rock which features great views, good climbs and pretty woods. The Split Rock River is especially nice with quiet woods, big climbs, and peek-a-boo views.
Any trail at Gooseberry Falls is going to be pretty this time of year. Same with Split Rock Lighthouse. It's always nice to include something along the lake.
Make your way along this stretch of the shore with four hikes, three quite easy and moderate Carlton Peak. The combination of trails give city and lake views, and provides cliffs and quiet forests. All are relatively flat except Carlton peak.
Grand Marais to Gunflint Trail
Late autumn is the time to climb Eagle Mountain, Minnesota's highest peak as it is bugless, cooler and affords golden views. Pincushion is just about within Grand Marais and is worth a stop for the overlook. It is a great way to add on a last minute hike if you are staying nearby. Honeymoon Bluff is super pretty is a showy views way while the Lima Mountain makes you work to take in the more subtle beauty of late fall.